As the snow slowly melts away into Spring, it is time to think about a new wardrobe for the upcoming season. I love a good shirt dress! I find that it is one of the most versatile pieces of clothing you can have. It is great for the office and perfectly comfortable to wear out and about around town.
The pattern
I have been experimenting with different silhouettes and decided to make a dress with a tiered skirt to give my body a more hourglass shape. This shirt dress pattern from McCall's really caught my attention.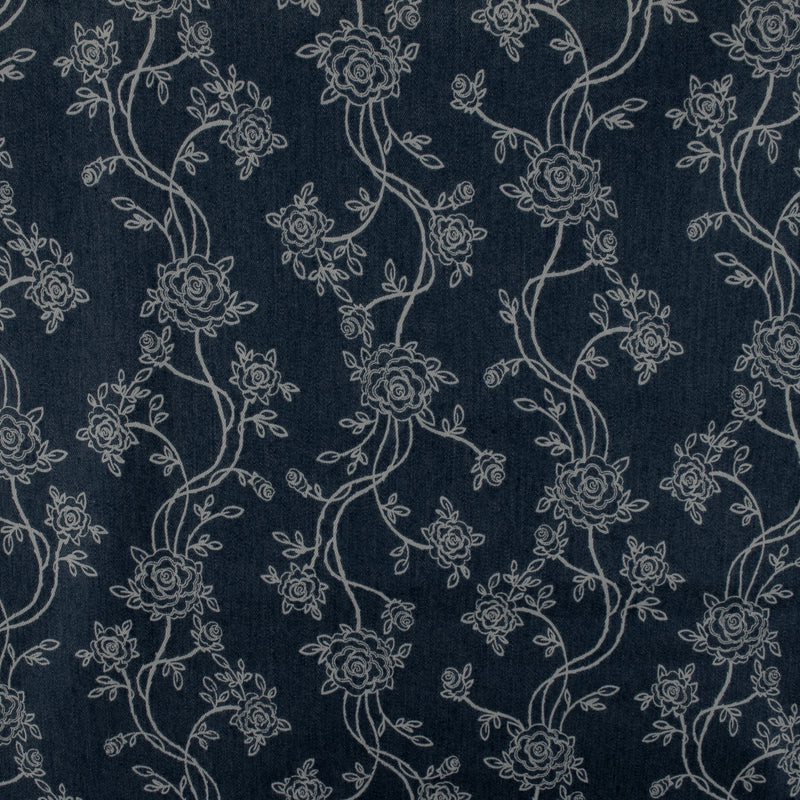 The fabric
I was inspired by the pattern envelope when selecting my fabric. I wanted something a bit heavier that would be more suitable for Spring weather, while still keeping the embroidered look. I found this printed denim and thought it would be the perfect fit.
I also opted to use these cute pearl snaps instead of buttons.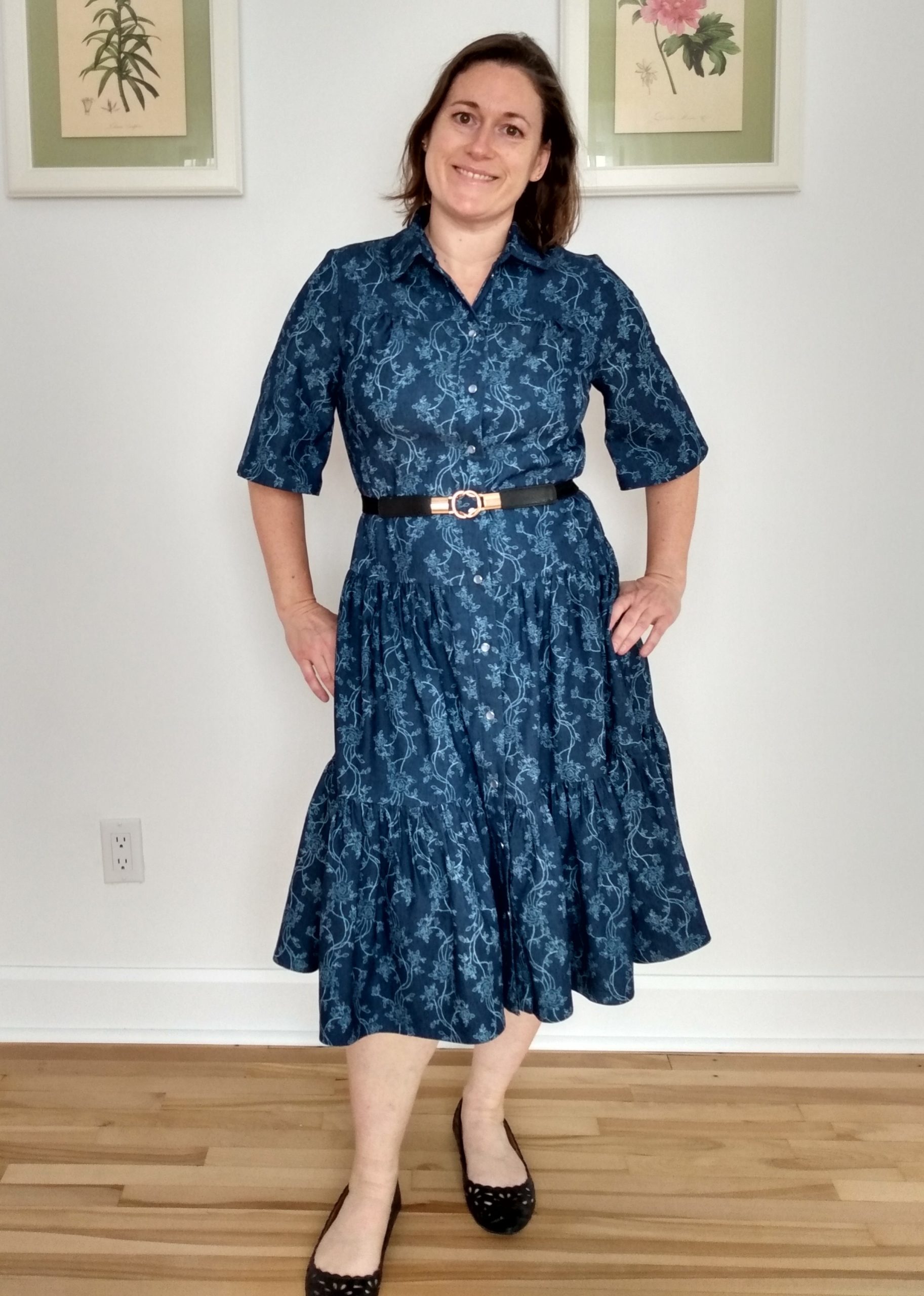 The making of
This pattern is very fun to make, it is quite simple although a bit tedious when it comes to gathering the tiered skirt pieces. However, it is all worth it in the end! The pattern is designed to be very loose fitting, so I decided to cut the pieces according to the finished garment measurements to have a more fitted dress. I ended up going down two sizes (from Medium to XS), although I cut the sleeves in my usual size. I did other small alterations like omitting the gathers on the back bodice, shortening the skirt tiers and changing up the sleeves.
Conclusion
I am very pleased with the outcome of this project. I especially love the little bit of stretch in the denim fabric, it makes the dress that more comfortable to wear! I plan to make more projects using this collection!
Thank you for reading and happy sewing!