As I transition into Spring this year, I have something new in mind to guide my pattern choices. I'm actually halfway through my first pregnancy and my wardrobe is actually not maternity friendly. I usually wear a lot of fitted clothes on a daily basis so I quickly ran out of clothes to wear as my belly started showing.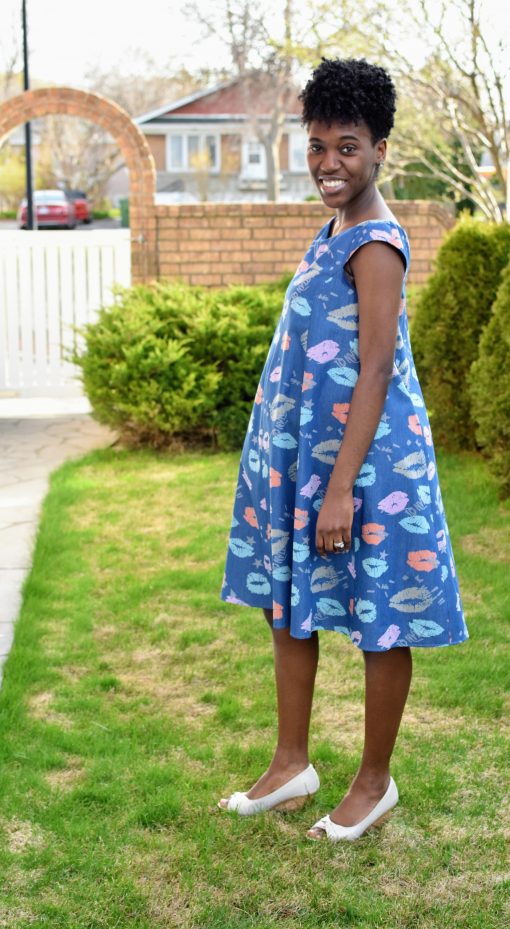 I am now studying designs a little more when choosing a project these days. My goal is to add maternity friendly items to my wardrobe that I'll be able to transition easily into post-partum clothes. Most of those new pieces will be nursing-friendly but for this dress, I was only going for comfort. Let's look at the design of this dress.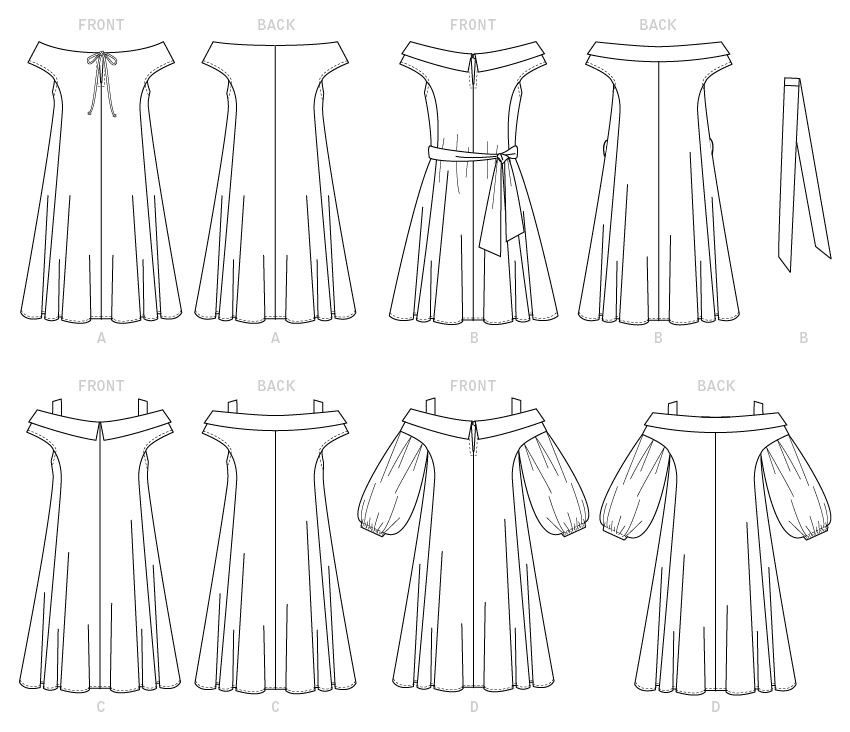 I used McCall's 7891 pattern. We're looking at a loose fitting, pullover dress. It has a center-front, center-back and princess seams. This makes this dress very easy to adjust if needed. The length is just above the knees. The dress is easy to put on and off which is something I value when it comes to maternity-friendly clothing.  Also, I'll be able to style it later on, as my body goes through changes post-partum, by adding a belt, wearing my fanciest high-heels or putting on a blazer. I omitted some of the design elements since I wanted a smooth neckline. I love the wide neck opening.
The dress is very easy to put together. Mine actually has no opening. The only slightly more advanced technique required is to use bias tape to finish armholes.  I finished all seams using my serger. It's very straight forwards.
The fabric is the Novelty Denim (Kiss Pink/Blue). This design is very simple so pairing it with this bold print makes it a fun dress instantly. I haven't worked with a print for sometime now and it felt great to work with prints again.  The weight of this denim is perfect for a Spring/Summer dress. The fabric behaves nicely when sewing and pressing it. I made sure to clip into all of my curved seam allowances to get a good press. Also, my Unique pressing ham and roll were a must to get the princess seams and shoulder caps to look round and smooth.
Overall,  I can see this dress get a lot of wear this spring and summer. It will make my pregnant body feel less restricted on those warm summer days. I paired the dress with wedges for this look but be sure that I'll dress it down too by wearing it with flats most days.
I hope you all enjoy creating new clothes for this Spring and Summer using bold prints and colors! Have fun everyone!
Judith Dee for Judith Dee'S World