Celebrate Earth Day every day! Knowing that every little change in our behaviour and habits counts, we love all ideas that express our creativity while limiting our ecological footprint. We`ve gathered here are a few eco-friendly projects made by our bloggers and we hope they inspire you to take action in your daily life.
Virginie decided to go green, one step at a time. Here is her proposal for a handkerchief (reusable tissue) and a handy carrying case:
Small changes are the most impactful changes for the environment! I decided to sew myself washable handkerchiefs with organic cotton in cheerful colours to replace the disposable facial tissues. Making a handkerchief is very simple: simply cut the fabric into a square, finish with a hem and voila! (I judged a 20 cm x 20 cm size as big enough, but it can be resized to your liking.) For the case, I found how-to videos online. They were quite easy to make so I made one to go and one for home! 
Ann explains how she made her snack bags:
Materials:
Pattern: Burda 7223  Bag  D
Hook and Loop fastening sew on Tape
Babyville Boutique Waterproof PUL Fabric™
White Thread
Reusable Snack Bag Instructions 
Using the Burda pattern 7223 for Bag "D", I folded the pattern in half lengthwise to make an average size snack bag keeping in mind the size of a ziplock storage bag. I used the folded pattern to cut a piece of PUL fabric.
As indicated on the pattern, I used the printed folded edgeas the folding line to make an overlapping flap for the bag.  I first chose to finish the edge of the fabric at both ends of the bag with an overlock stitch.  I then folded the fabric along the fold line and sewed down all four edges of the flap.
Next I cut the hook and loop tape (both sides) to about 5 inches or 12 cm.  I sewed one piece of the tape on the inside flap and the other piece onto the right side top edge of the other end of the rectangle. I folded the fabric in the middle up towards the fold line and sewed up the edges along two sides leaving one edge open to create the pocket.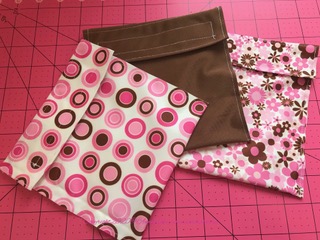 Yvette offered an instruction sheet for reusable bags made with Craft Fun Fabric:
In this video, Ashley shows how to make a produce bag.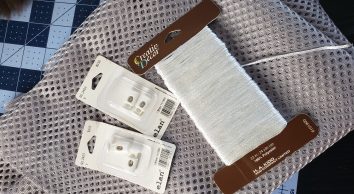 Materials:
1 meter utility mesh
1 Creativ Décor Cable Cord Fine 2mm x 22m white
2x ELAN Cord Stop – 1 Hole – White -2 pcs
Watch this easy step-by-step tutorial!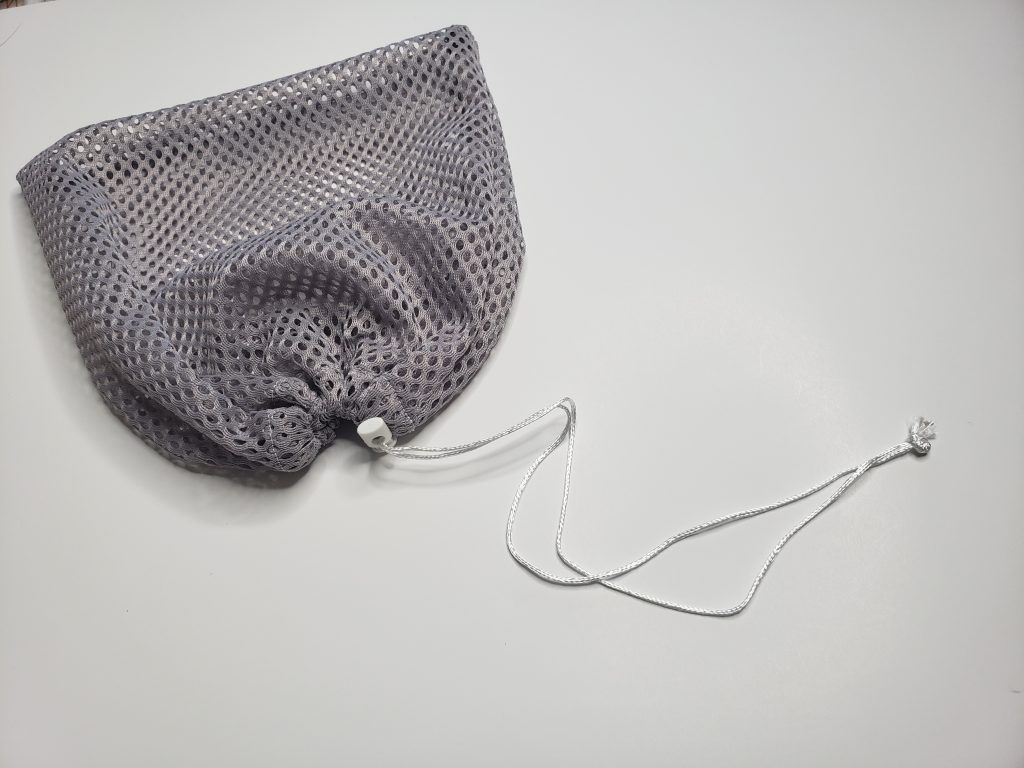 As you can see, all these projects from our bloggers are easy to make. Now is your chance to do your part for the environment – one project at a time! Happy Sewing!