I finally jumped on the exposed shoulder look bandwagon! I've seen this look everywhere this Spring and Summer! I love how this small detail can turn a boring outfit into a SEXY one without much effort! I chose to work with McCall's 7412 to create the look.
I used this Aline Rayon Voile fabric from my local Fabricville. This 100% rayon fabric is so soft!!!!!! Also it is super light and comfortable which makes a perfect piece to wear on a hot summer day! And I cannot tell you how much I'm in love with this print! The colours are so vibrant. Be cautious, this fabric Must be hand-washed only.
I love that this silhouette can fit many women. Also, the top can be worn so many different ways. Wear it with white or blue jeans shorts, a pencil skirt, a regular pair of jeans… You can easily dress it up or down! It will certainly get a lot of wear this summer!
This project was pretty fast and easy to complete. Techniques such as gathering, rolled hem and bias binding were use to accomplish this project. This fabric will fray. Finishing the seams is a must (e.g. serger, pinking, zigzag and trim, bound seam or French seam).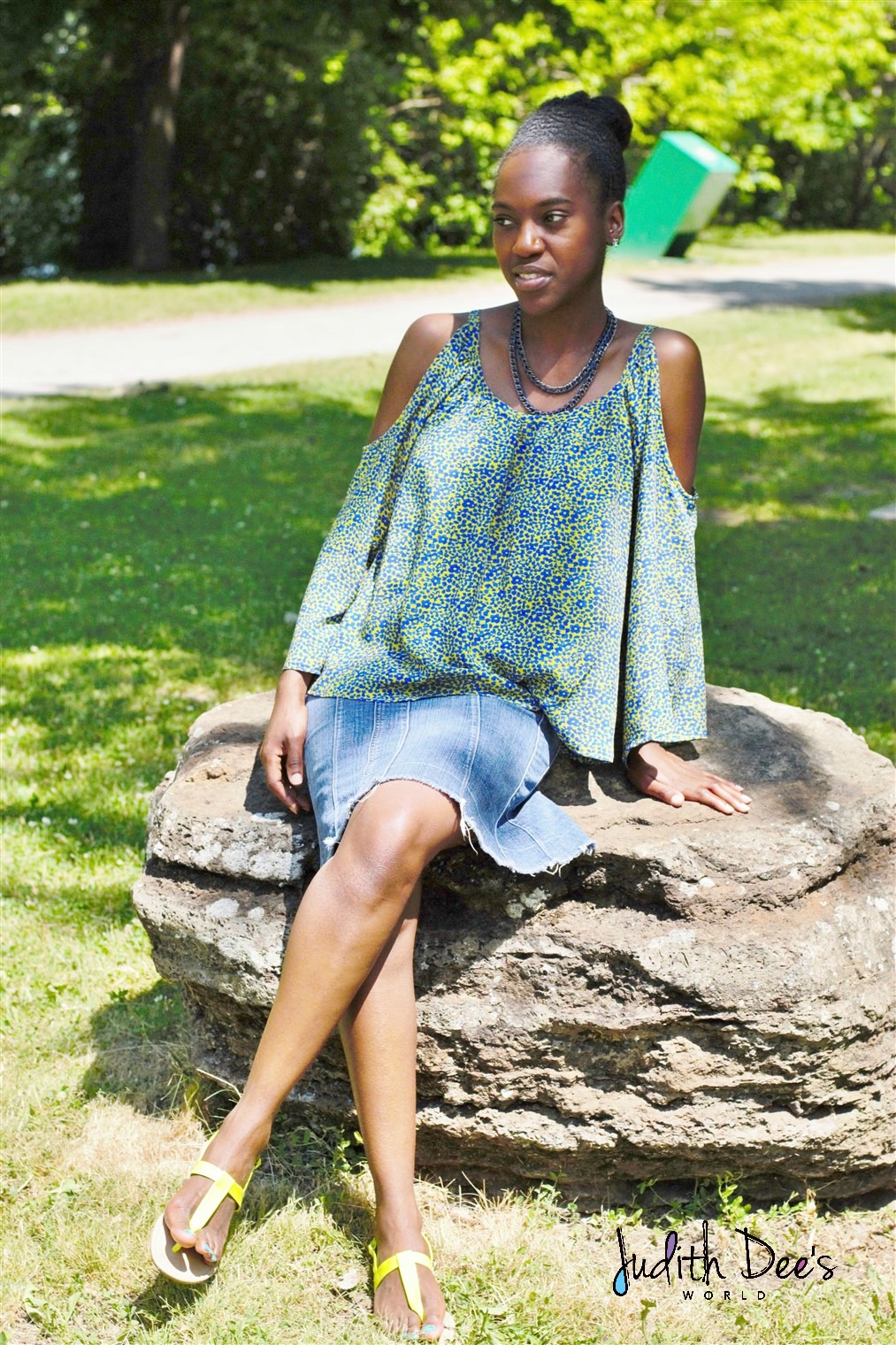 I get a hippie vibe from this look. I feel so Zen when wearing this top! I love that a fabric that is this light is not see-through. I did not have to bother about inserting a lining (The little things that will make me happy lol)!
I don't have muscular shoulders (they are in fact very thin). I wasn't sure this look was going to fit me but I am happy I tried it! I really love it and cannot wait to make another one! So ladies, are you planning to jump in the bandwagon and create an exposed shoulder look this summer? Let me know all about it in the comment section!
Talk to you soon!
Judith Dee