Warm sunny days will be here before we know it, so it is time to start thinking about swimsuits. From bold cutouts to ruffles and everything in between, this season offers swimwear styles to suit your every mood. I have compiled the best of this year's swimwear trends so that all you have to worry about is sunscreen!
The classic one piece is easy to wear. It elongates the silhouette and is more flattering than a two-piece. Here's a style hack: this summer, wear your maillot like a bodysuit, paired with your favourite jeans and sporty sandals.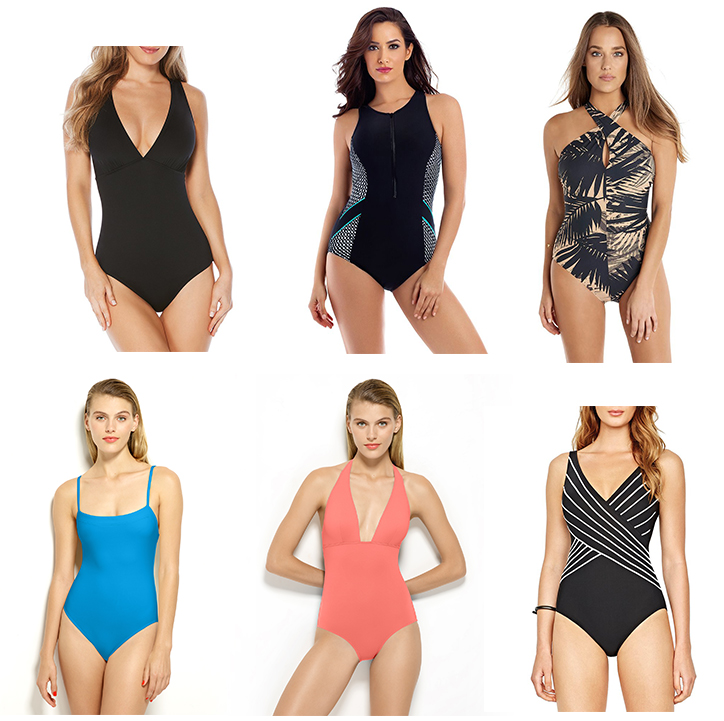 Do not worry; there are plenty of new two-piece designs to show off your curves!
Get more mileage out of your bikini by turning your top into a crop top and pair it with a denim mini.
Ruffles have been a major trend in tops and dresses for a few seasons now. It's easy to see why women love them. They play up your upper body!

One of the most daring new trends in swimwear for this summer is the addition of geometric cut-outs and deep décolletage. Obviously, you can adapt this style depending on your personality whether you are shy or extroverted. Beware of the odd tan lines!
A rainbow of colours stands out against a sea of dark coloured swimsuits. Just pick your favourite colour!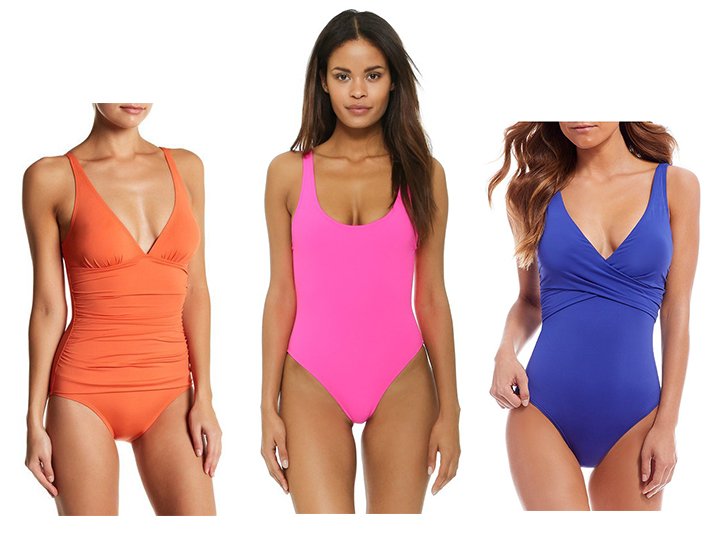 From stripes to tropical foliage and everything in between, printed swimwear is the perfect way to make a splash.
Sun smart is the way to go. Rash guards with integrated sun protection are a great way to avoid sunburns.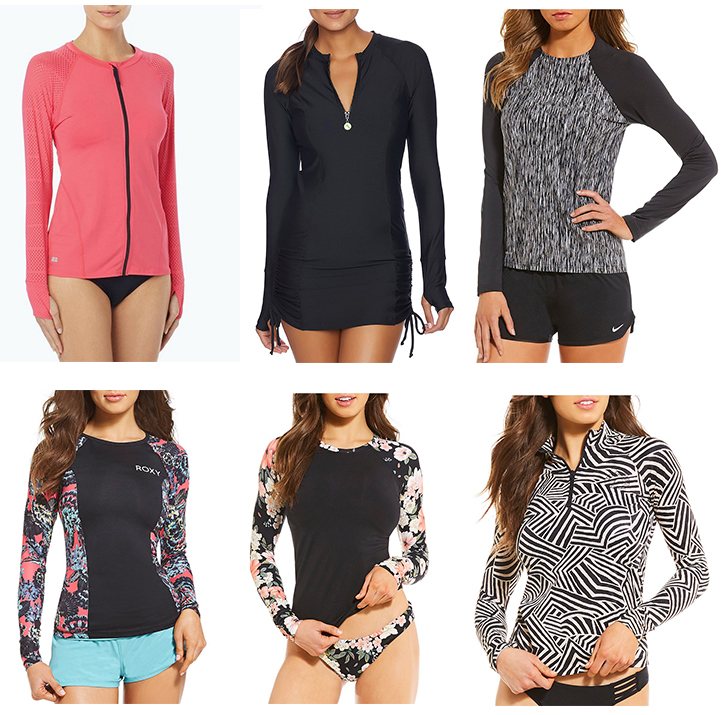 Last month, I went on a weeklong vacation in Jamaica. I decided that it was the perfect occasion to sew my own swimsuit.
For the pattern, I decided to use Vogue 9192, which I modified to show less cleavage. For the fabric, I used the Heavy Activewear in teal green. When sewing swimwear fabrics, it is highly recommended to use a Jersey needle in size 12 or 14 along with an all-polyester thread. This prevents skipped stitches.
As a beach cover-up, I decided to sew a long kimono. Vogue 9115 is the pattern I picked. I highly recommend it as it is extremely easy to follow. There were so many great fabrics to choose from in the Spring-Summer collection. I had a hard time to pick! I finally decided on ROMA Rayon Poplin Print – Tropical navy. This fabric has such as soft hand!
I could not be happier with the results! What do you think?


The liquid helps keep fabrics from fraying as well as securing thread ends without knots. It is a very helpful addition to your sewing basket. To use it, simply apply and let dry. Fray Stop is washable and dry cleanable. It will not discolour or stain most fabrics. Any excess can be dissolved with rubbing alcohol.
Forget about basting and pins! This double-sided tape saves you time by holding the fabric in place. It disappears when the fabric is washed the first time. This product is ideal for hems, patch pockets and zippers.
This spray adhesive allows you to stick temporarily two pieces of fabric while you cut your pattern pieces. It is ideal when you want to cut multiple layers of fabric at the same time. I use it to cut my swimwear lining at the same time as my main fabric.
When you spray this glue on fabric, you can stick your layers of fabric together right away, without waiting. The glue is odorless and does not yellow the fabrics. The adhesive dissolves the first time you wash it.
The ribbons and trims section at Fabricville is full of beautiful surprises. Marie-Paule, of the Laval store,  recommended switching my laces with colored ribbon to freshen up my basic white sneakers. I really like their new look!
By Chantal Lapointe for Fabricville © 2018 All rights reserved.