Let's talk about fashion trends and sewing, more specifically about denim. Denim can be dressed up or down, and no matter what you pair it with, it's always easy to wear. Although denim was originally for mine worker's pants, because of its durability and its comfort, it has slowly moved to other clothing categories such as shirts, jackets, dresses and jumpsuits. I have gathered here some of the denim trends that have emerged for Spring 2019.

Options galore
This Spring, you will find styles to flatter every body shape. Looser fit jeans are as popular as skin-tight versions. Of course, the classics never go out of style. We're seeing lots of styles with a higher rise than we've been accustomed to in the past few years. Feel free to experiment with newer silhouettes!
Vintage feel
Overalls, jumpers and jumpsuits are everywhere this Spring. There's definitely a vintage vibe to this trend. Basically, anything that was popular in the '70s, '80s or '90s is back in style. Feel free to experiment with exposed zippers and antique brass or copper-coloured snaps.
More denim options than ever
On top of being offered in different weights, shades (called washes), denim is now available in a rainbow of colours, stretch options and fun novelty prints. A definite flashback for some of us, tie-dye prints and acid wash finishes are back in style.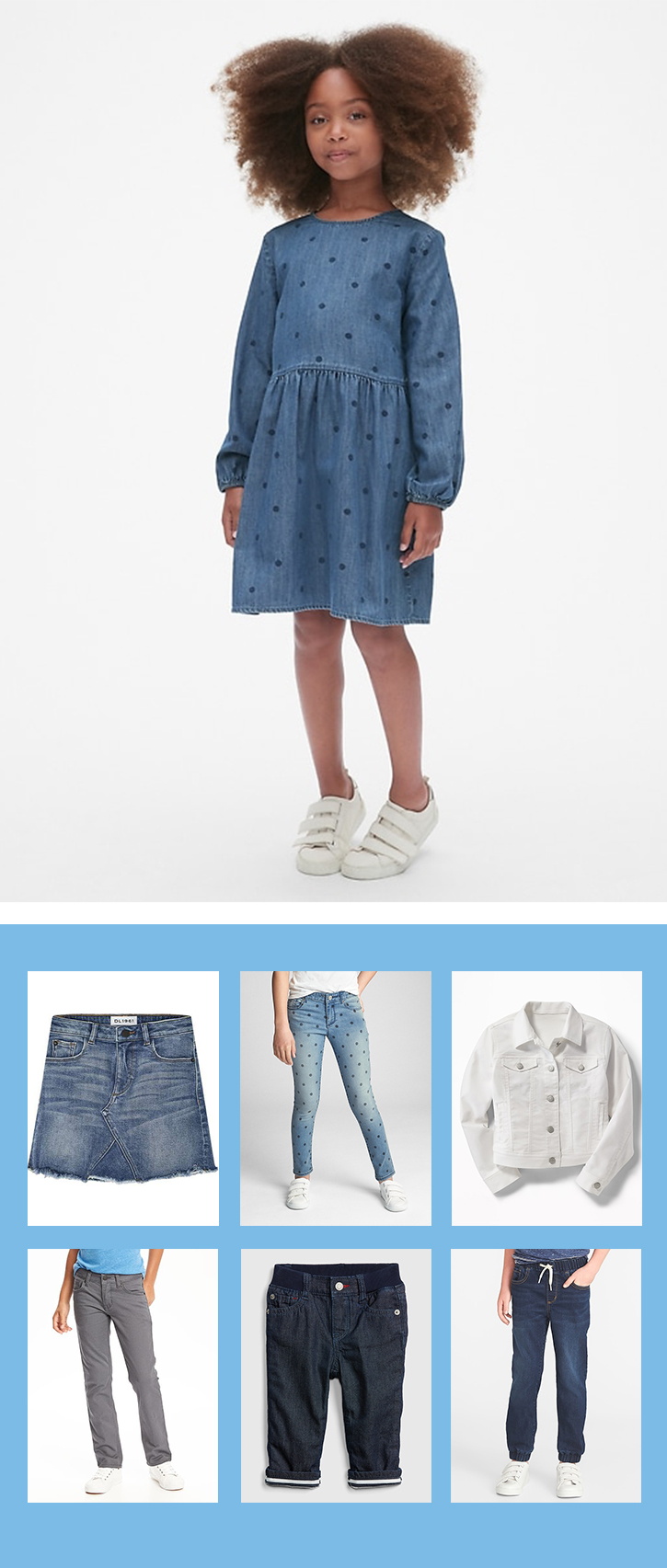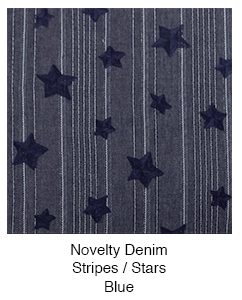 I love all the new high-rise jeans. I think that they flatter many silhouettes by creating an illusion of longer legs. It's also very flattering for those with a longer torso (like me). For this newsletter, I wanted to sew a pair of high-rise slim jeans. I also decided to whip up a quick top to coordinate with the jeans. For the jeans, I used the 8-oz denim in laundered indigo with a size 16 Schmetz needle and gold Gutermann thread. I topstitched using a Schmetz double-needle. As my pattern, I used McCall's M7754 without modifications. My jeans look a bit different from the pattern envelope simply because I made the legs a bit slimmer than the pattern intended.
I recommend this pattern if you want a high-rise jeans. Alternatively, for a mid-rise straight-leg or bootcut jeans, I recommend McCall's M5894. The Palmer/ Pletsch line of patterns all have very detailed sewing instructions. They make it a lot easier to sew jeans that fit you better than any store-bought pair. I highly recommend any of the patterns by Palmer/Pletsch as I have used them throughout the years with great success.
The pattern used for my top is Burda B6458 that I combined with rayon twill from the Spring collection. I like to use double-fold bias tape to finish the neckline of my tops as it provides a clean finish. Just make sure to curve the bias tape with your steam iron for it to conform better to the neckline. That step will ensure professional-looking results.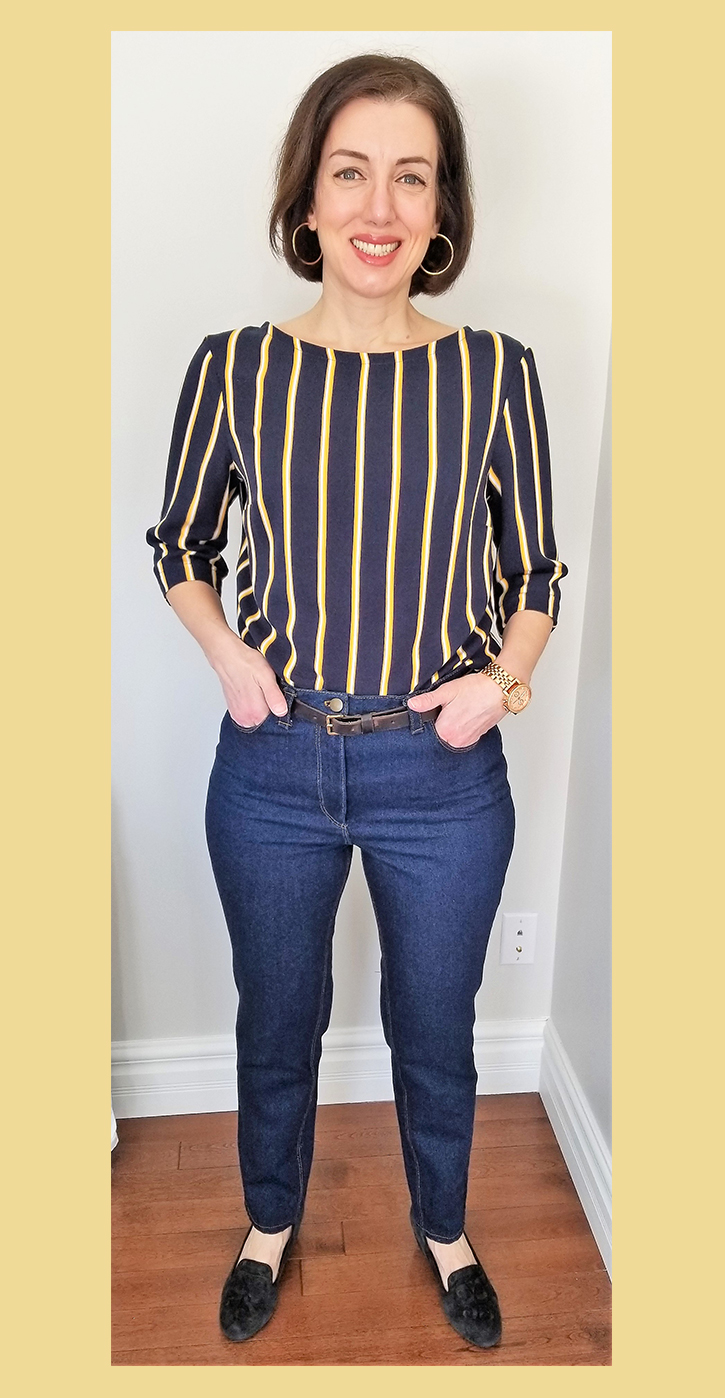 This Ovo compact steam iron is very versatile. It is about half the size of a regular iron, and its smaller size makes it ideal for all kinds of sewing projects.
The Ovo compact steam iron has all the qualities of a standard-sized iron: it has a scratch-resistant ceramic soleplate, a long power cord and a 3.7 oz water reservoir. It heats up in less than 60 seconds and can also be used as a powerful vertical steamer.
I really like that this iron comes with its own heat-resistant travel pouch. The Ovo compact steam iron is ideal for travelling. This compact steam iron is now the only one for me!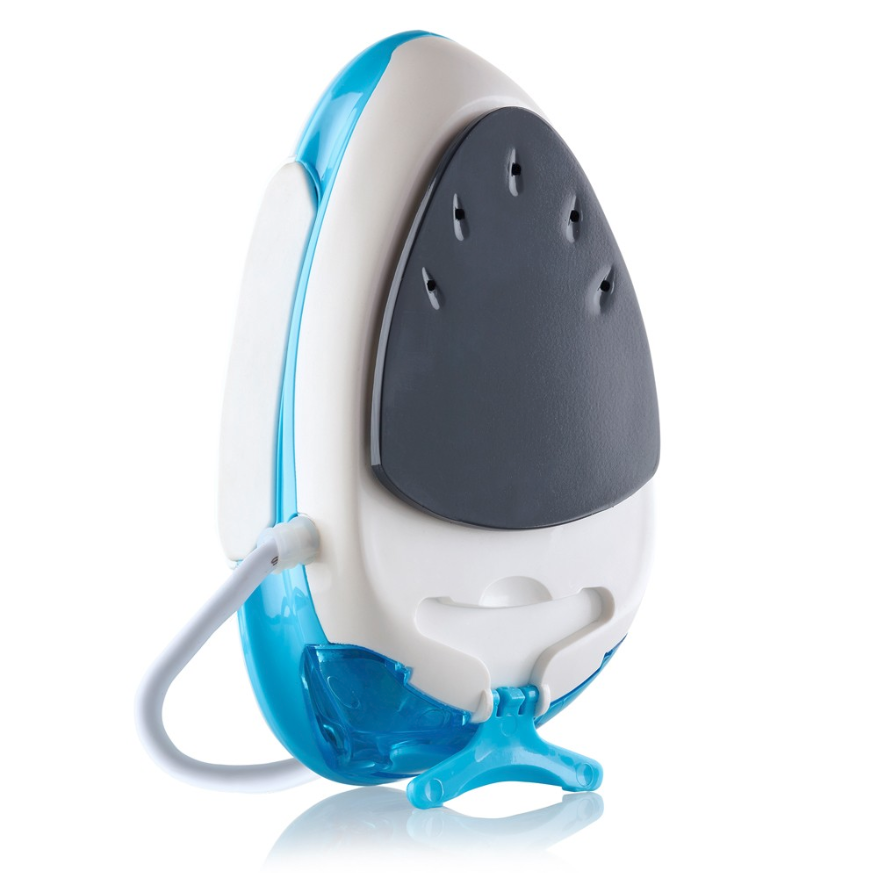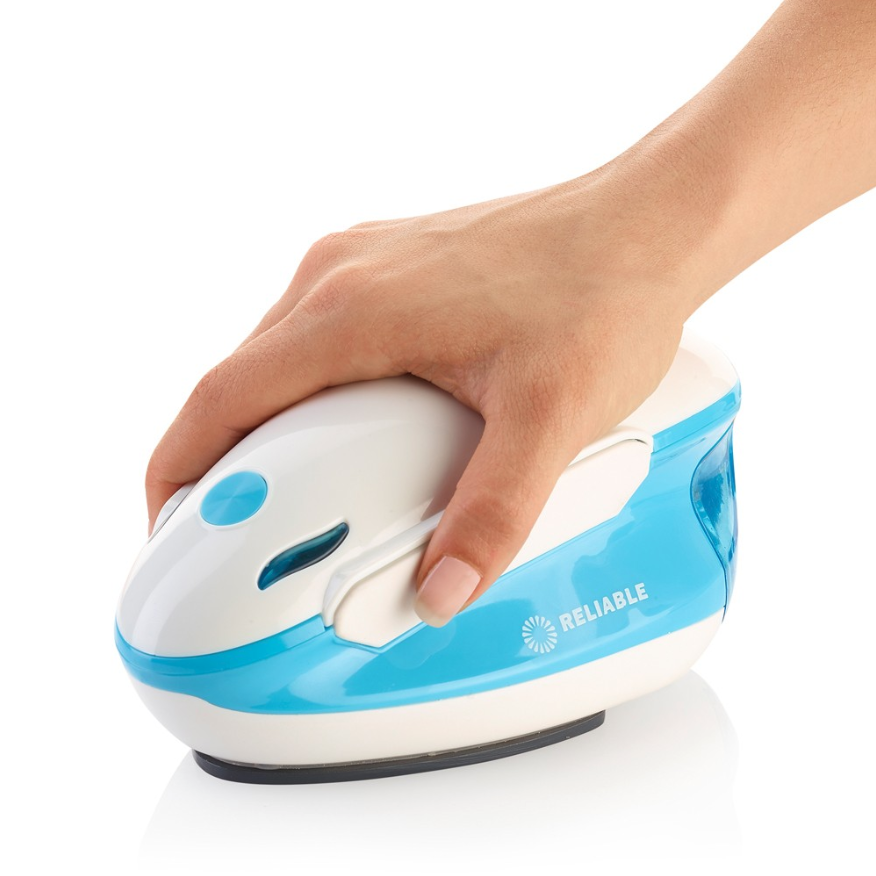 This tracing paper is very useful to transfer pattern markings to fabric using a tracing wheel. It's ideal for sewing and quilting. The tracing paper comes in a practical 5-sheet format (2 blue, 1 pink, 1 yellow and 1 white) and can be used on all fabrics.
The sheets can be reused multiple times and the powder pigments it transfers can be washed. I personally use these tracing sheets in almost every sewing project and I believe that they should be a part of every sewer's kit!
Ripping seams is my least favourite thing about sewing but this Clover seam ripper makes it more manageable. This seam ripper easily cuts through any seam. It's easy to hold and it cuts threads efficiently. I like this seam ripper better than the smaller ones due to its bigger ergonomic handle.

By Chantal Lapointe for Fabricville © 2019 All rights reserved.