Fall is back and it is time to start covering ourselves again! This year, I decided that I was going to have fun creating fall looks and it starts with this plaid coat 🙂
It was love at first sight when I saw this Beige Check Bouclé Coating which is a polyester and woolblend.  I knew at that moment that I needed to have my own version of Butterick 6255 in this fabric.
I went home with the fabric and decided to do a wearable muslin of this coat before cutting in this gorgeous fabric. After checking the fit, I went ahead and started working on this project. This fabric needs dry cleaning but I must admit that I was way too excited to work on this project and skipped the pre-treatment process.
The process
It took me a good 3 hours to cut this fabric. I made sure that my squares matched and remained 2 inches around the princess seams. I had to take lots of measurements…! To make sure that I cut everything perfectly, I used a single layer of fabric at a time. I would cut my first piece and use it to cut the mirror piece by pinning it on the fabric first.
The sewing process was very smooth using a 90/14 universal sewing needle and my walking foot throughout. I had no issue sewing through all the thickness. I used LOTS of pins to prevent my fabric from shifting.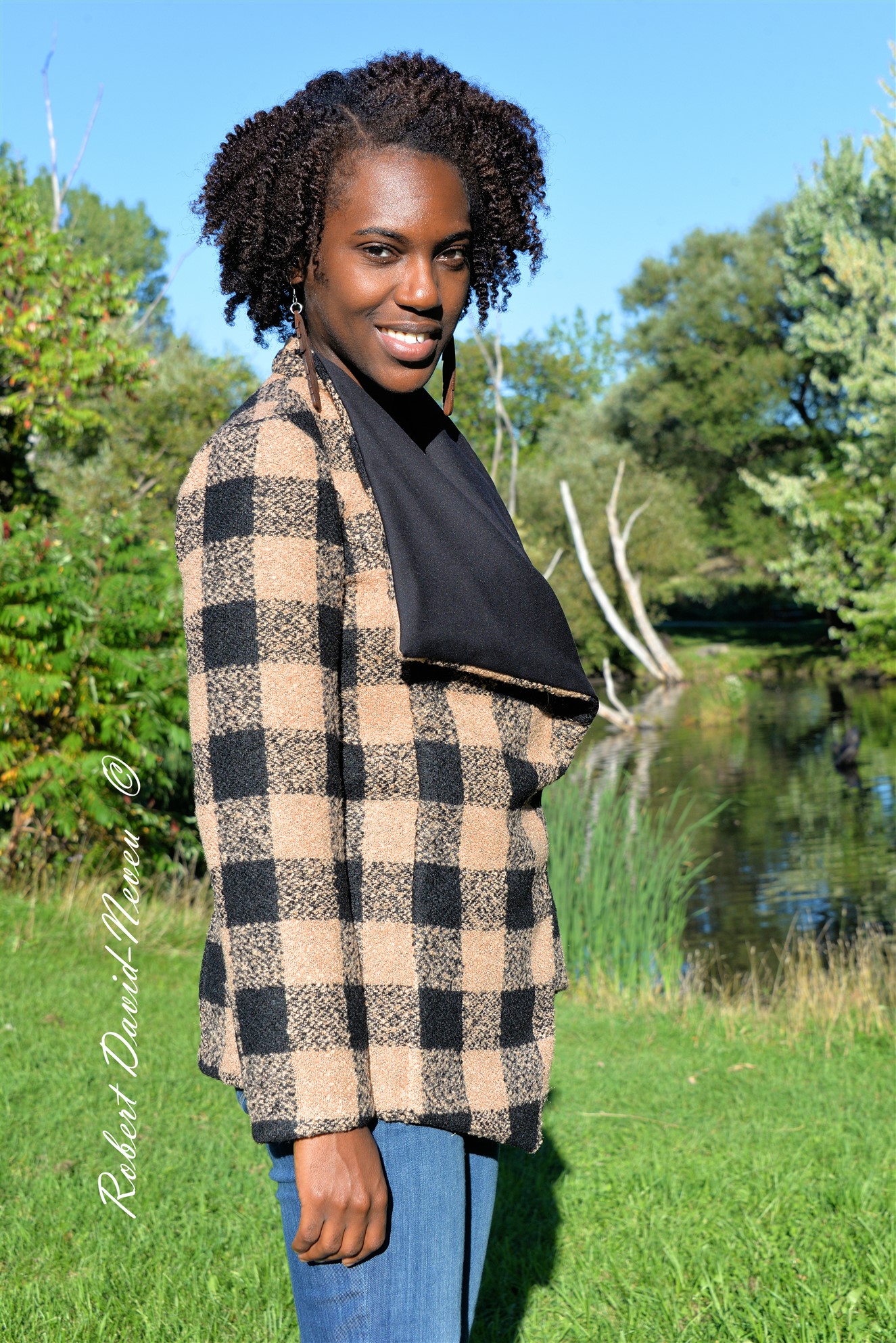 The coat closes from the inside using 2 snaps (not illustrated). It allows for the print to get all the attention.
The original design suggests that only the front of the coat is lined. It is lacking pockets. If I ever make this coat again, I would definitively fully line it and add pockets to the princess seams.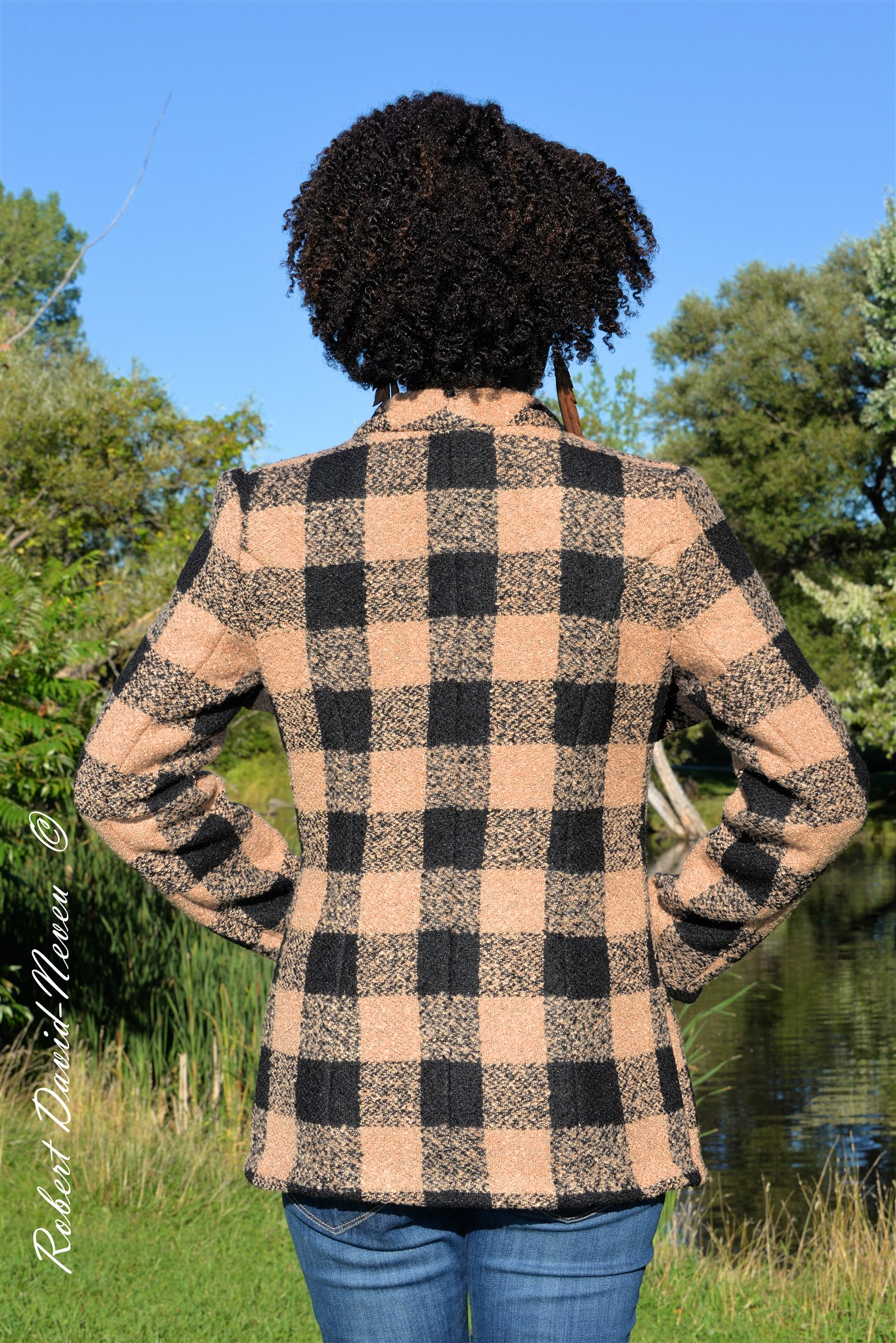 I'm ready for fall! This is my second handmade coat and I am happy to add this one to my small collection! Tell me, have you made a coat before?  Tell us about your experience in the comments below!!
Pictures by Robert David-Neveu ©
Judith Dee!!!