As we were deep in the throws of another Canadian winter, I was longing for summer days and warm weather.  To get myself through, I was clinging to my laptop, taking in all the Spring 2017 fashion trends, dreaming of what I would make and wear.
Last year, the cold shoulder trend was huge and is still hanging on but when I saw that the runways were littered with bold stripes, well…. give me some stripes…and let's not stop there….. cold shoulders….and some honkin' big sleeves…..oh and let's throw in some ruffles too!! Give me all the trends!!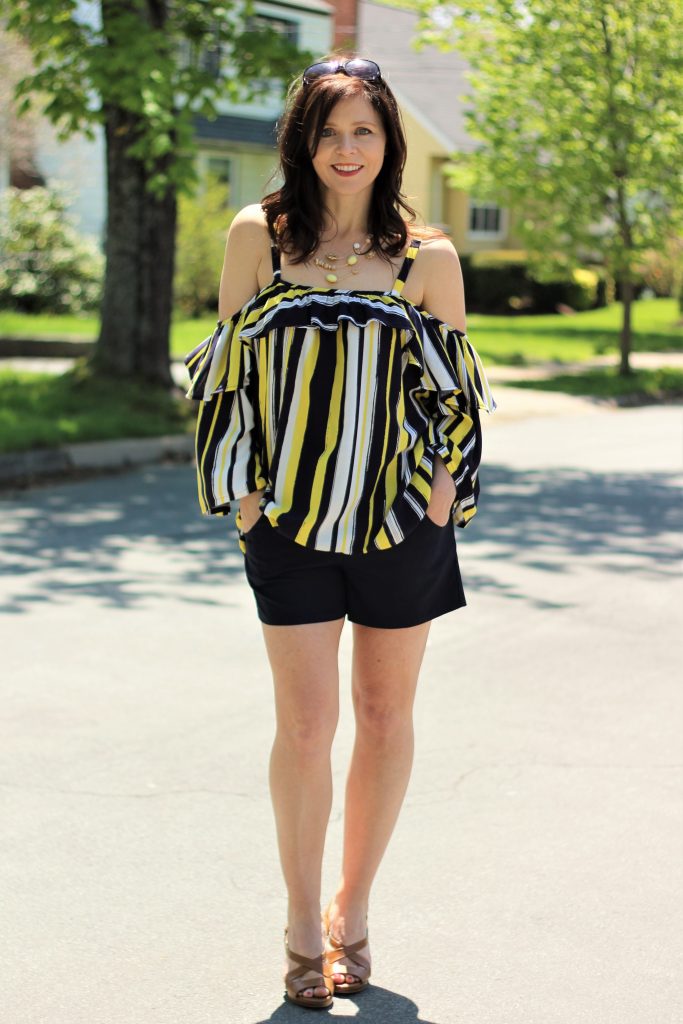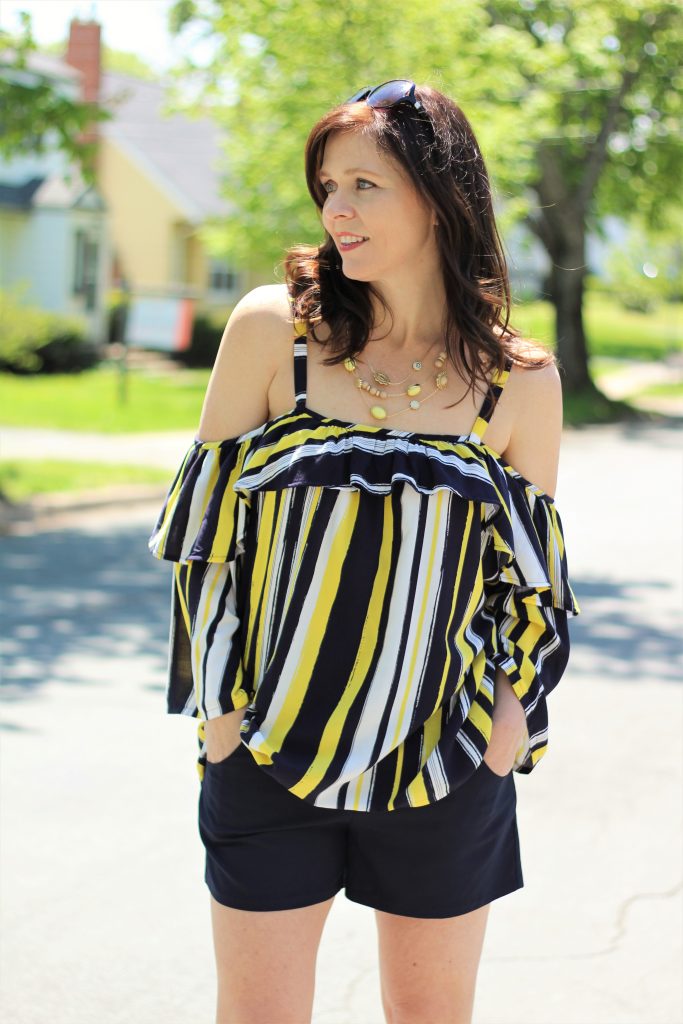 You can imagine how thrilled I was to find this bold stripe in a rayon! It also comes in this pink or this blue colorway. The stripes kinda look like paint brush stripes, which I really like! Rayon is perfect for the summer and if you're feeling a bit intimidated to sew with it, I have shared my tips here.
I used Vogue 9242 , a fun pullover top with off the shoulder sleeves and straps that make it easier to wear. It has some neckline and sleeve variations. I went with the ruffled neckline and full sleeve version. I made my usual size 12 but if I made it again, I would go down a size. This is a very voluminous top! It is also quite long in the back…it covers my shorts when its down. I am debating on whether or not I should shorten it… I think I need to wear it again before I decide and maybe try it on with my skinny jeans.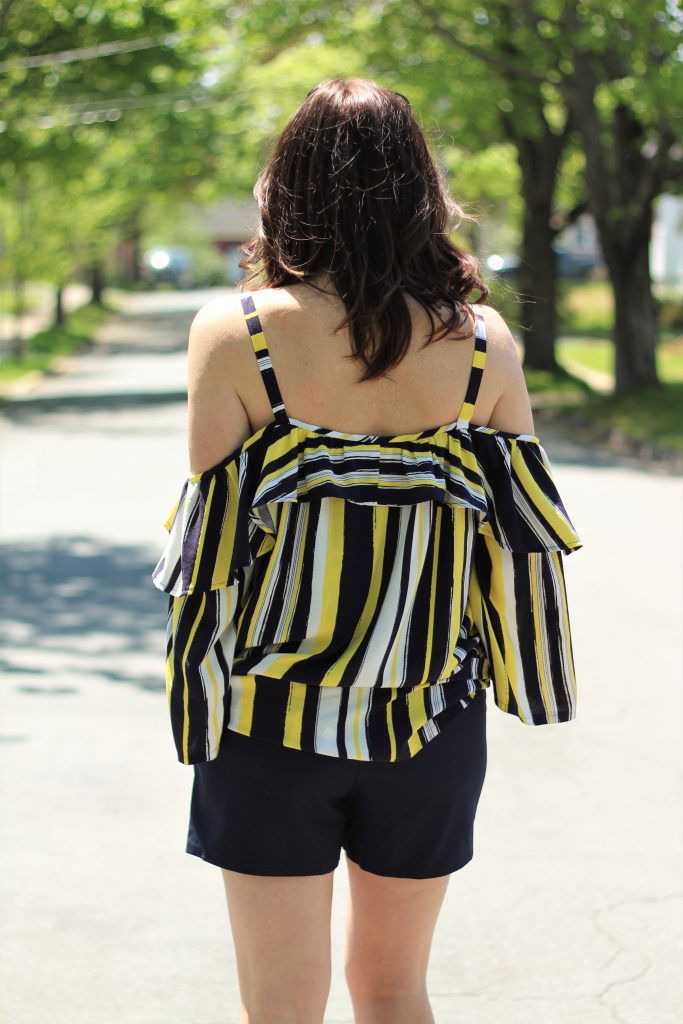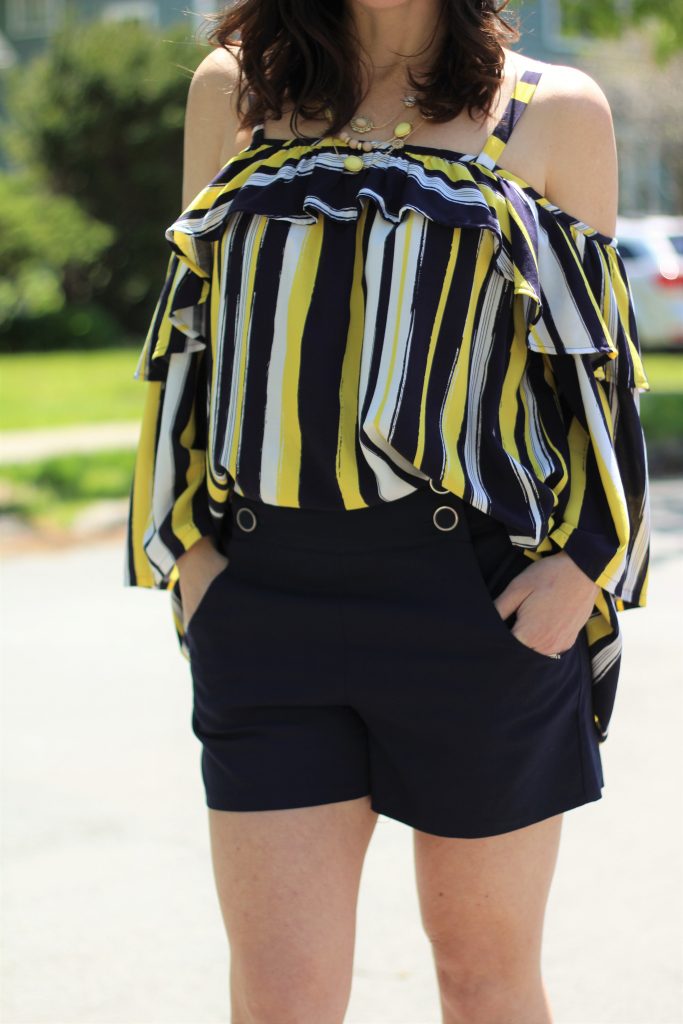 I thought I would share the pattern I used to make these shorts…. Kwik Sew 3854. I made these a few years ago and they are still a staple every summer.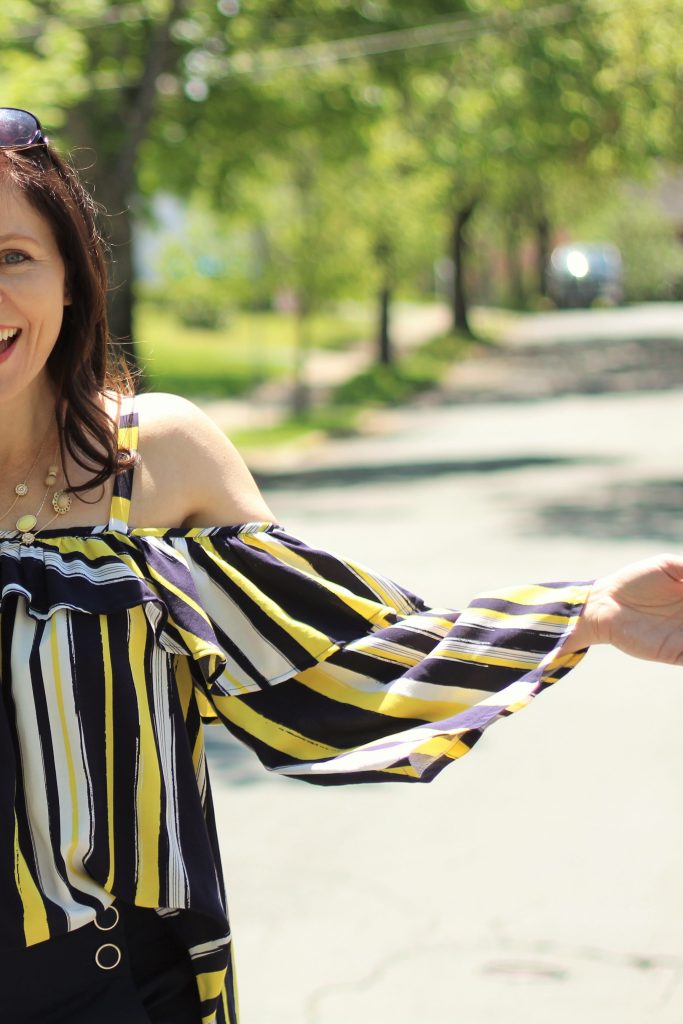 Here's a closer if not awkward picture of the sleeves….. so big and floaty!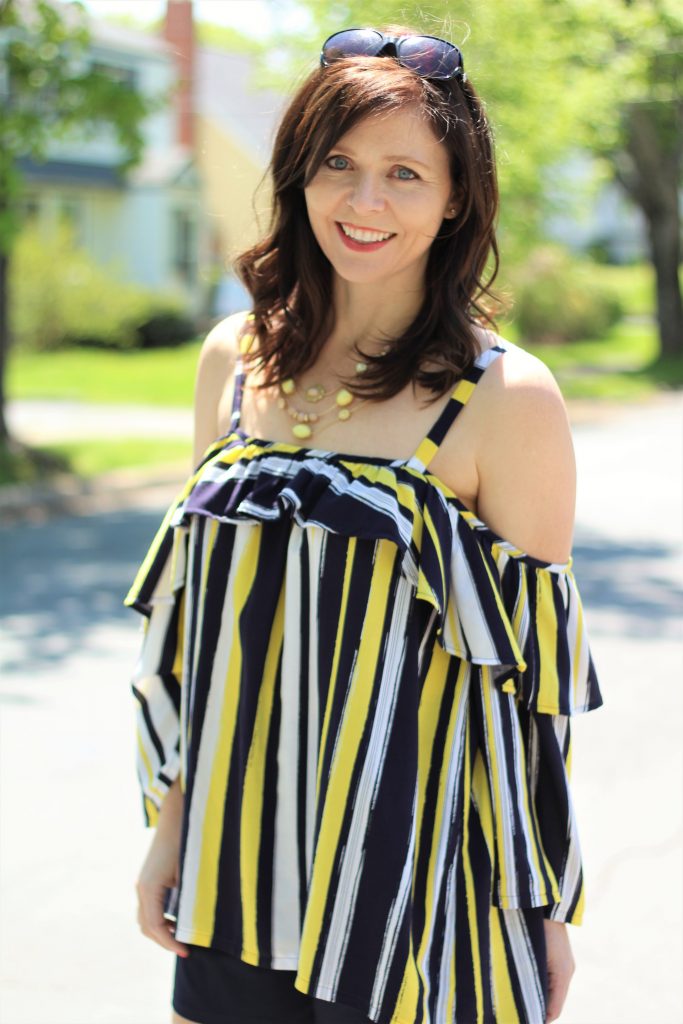 Though I may not want an entire wardrobe filled with trendy pieces, I love having a couple to play with.  I also think that this pretty stripe would look great in a cute summer dress too. Being able to sew allows me to play with trends and be creative… do you sew some trendy items or stick to tried and true classic pieces that you know you will wear for years to come?