Spring is finally here, and I was in the mood for a new pair of crisp cotton pyjamas. In Fabricville's latest Spring flyer, I was immediately drawn to the animal print cotton poplin collection. My inspiration came from a pair of Ralph Lauren leopard-print pyjamas that I had been eyeing for a while. I decided to make my version using the Novelty cotton poplin in the colour Fire (QC545-095) with black piping.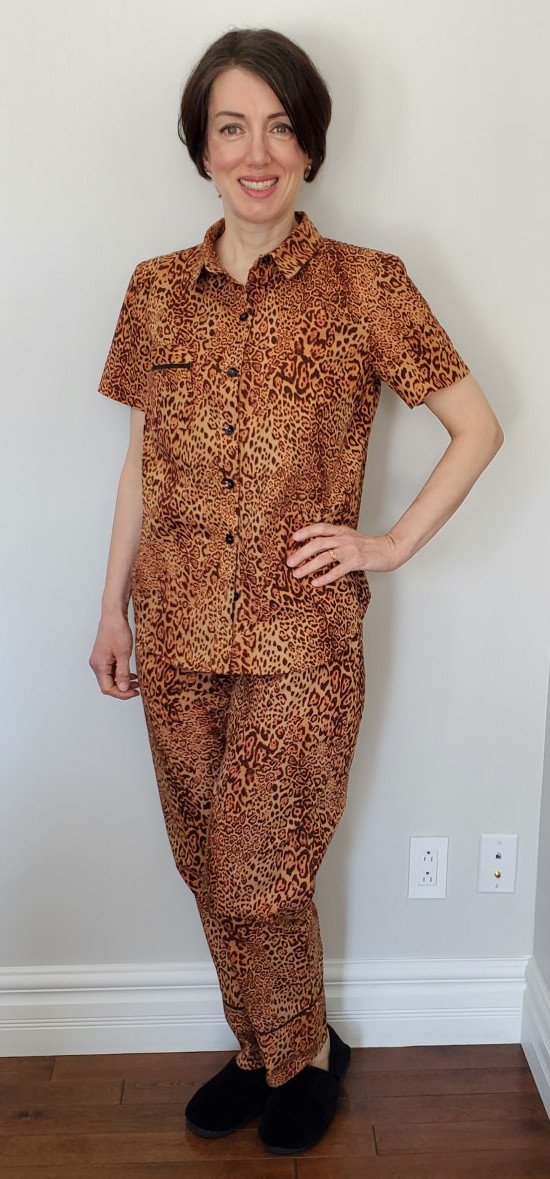 For the pattern, McCall's Iris M8056 pattern seemed the more suitable candidate with its classic lines. This pattern has three options for the pants (shorts, wide leg and narrow leg versions) and two shirt versions (long sleeve and short sleeve). I chose to sew the long pants with narrow legs and a short sleeve shirt. I modified the shirt pattern by adding a collar stand, a collar and replacing the facing with a placket. Even with the pattern modifications, I was able to whip up this project over a weekend.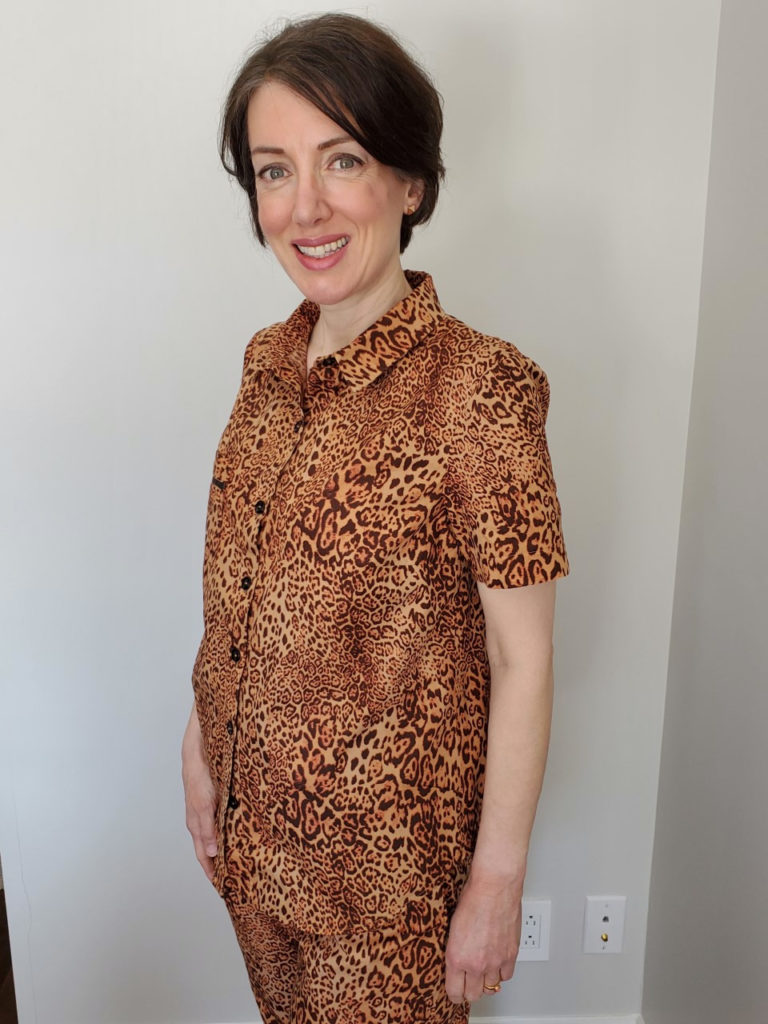 Overall, I am very happy with my new pyjamas. I will surely make more sleepwear using this pattern as it offers many options. I highly recommend this pattern if you are looking for a classic pyjamas pattern. McCall's pattern instructions are clear and well-illustrated. As far as fabric choices go, the poplin selection at Fabricville is so vast that I doubt you'll have trouble finding one (or three!) that you like. On my last visit to the store, I fell for a navy stretch poplin that I plan on using for my next pyjamas!