I have never had so much difficulty photographing an outfit as this one (it took three tries! don't ask!) but I really wanted you to see the true lush color of this stretch velvet! It is super soft and the colors are gorgeous!! I love the lipstick red and the royal blue too.
 The last time I wore a green velvet dress was back in 1992…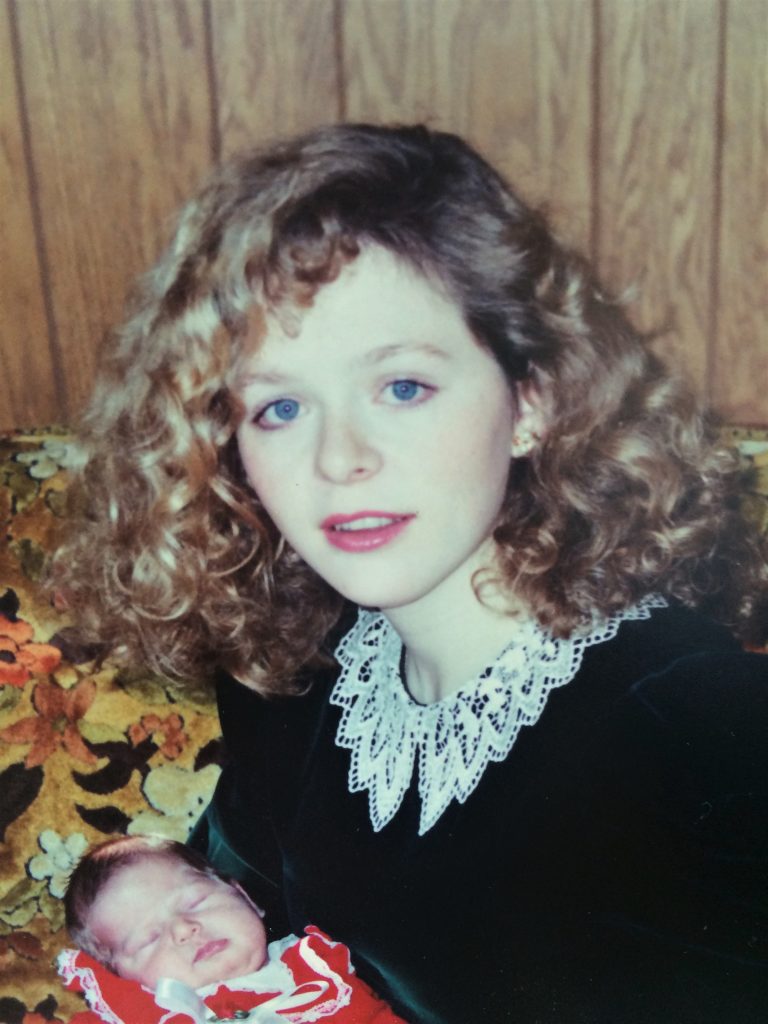 a 90's style dress with a crocheted collar. Let me just say…despite how dated it looks now…at the time I loved this dress. Husband bought it for me when we were dating and it remains a special memory for me.
Trends always seems to come back around… and velvet is the trend of the season and here I am in another green velvet dress. For my dress, I used McCalls 6885 after seeing a similar dress on Pinterest and then again on McCall Pattern Company's Instagram.
The inspiration dress has a satin placket and collar so I set out to find the perfect matching satin. I found this Grace Satin in hunter green. I admit that it took a bit of patience to combine these two fabrics but I worked out in the end…well sorta…there are a few puckers here and there but I can live with them because they aren't as noticeable in person. And I can put up with them because this dress is soooo comfortable and soft!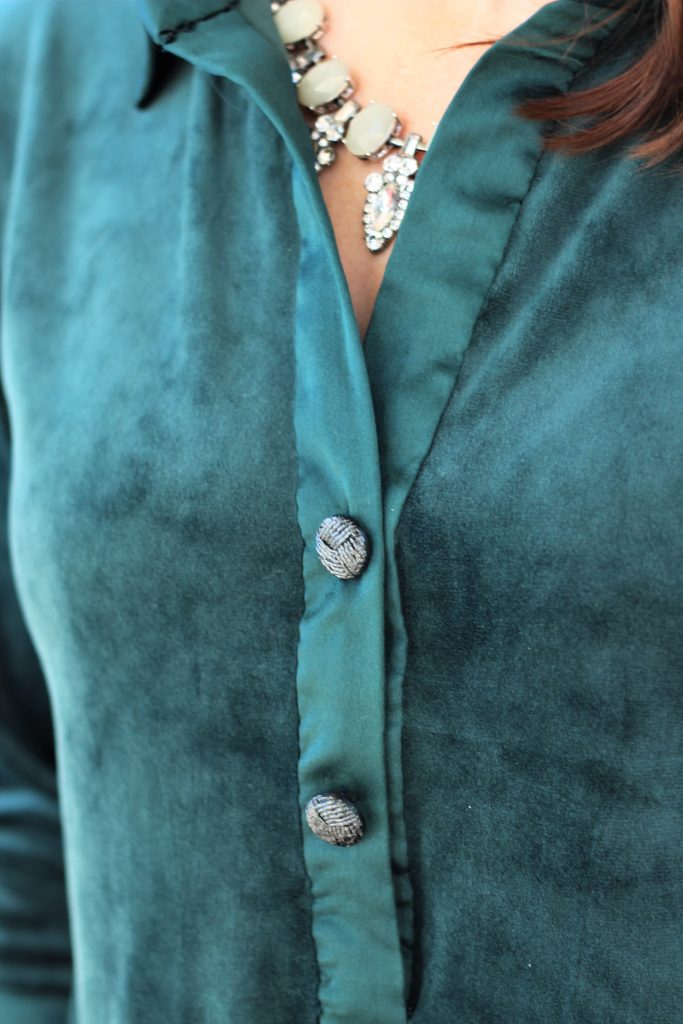 A closer look at the buttons…I love that these are fancy but subtle at the same time. I didn't make button holes and just sewed them on through both plackets to keep it permanently closed.
I used to think that velvet was only for fancy occasions, particularly Christmas or New Years but it is growing on me as something that can be worn for more casual occasions.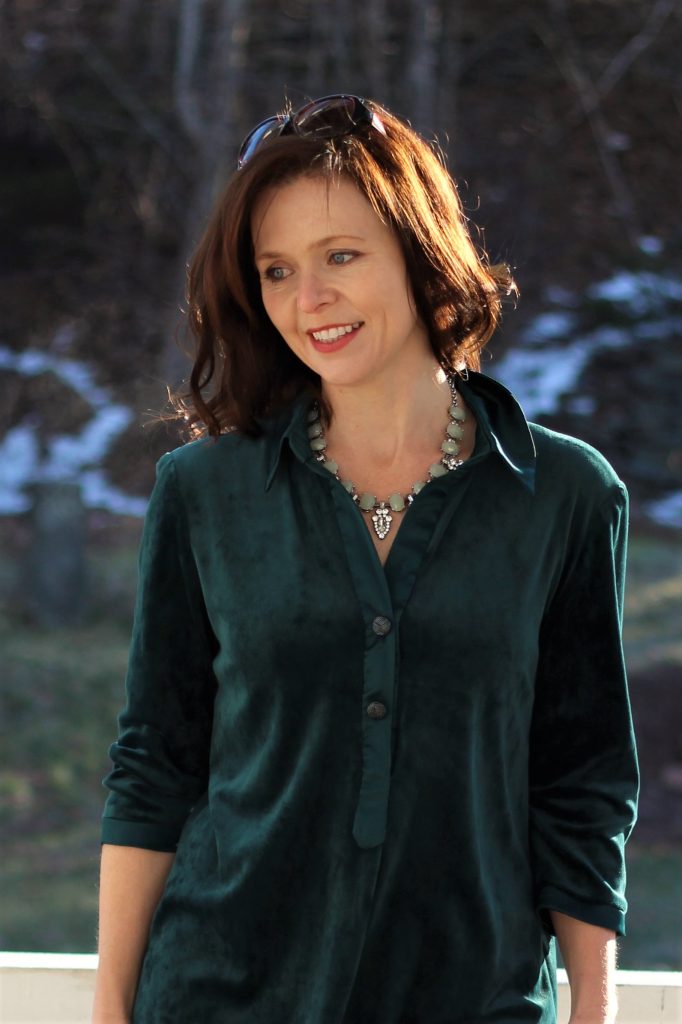 Here are a few more ideas that I would love to make from stretch velvet….
A velvet jumpsuit..yes please!!!!! Oh my gosh, I don't think that I would take this thing off my body!
If you don't want to fully commit to an all over velvet look, I think that a velvet cardigan would be a perfect topper for the holidays and through the rest of the winter.
If you like to wear all the trends, then how cool would a velvet bomber jacket be!??
Now, if like me, and time is hard to come by at the moment, this quick and easy dress would look fabulous in the royal blue velvet! And the perfect backdrop for pretty jewelry.
Are you rocking the velvet trend this season? If not, I highly recommend trying out this stretchy, cozy and soft fabric! It's beautiful qualities shouldn't be saved only for holiday dressing. It is perfect all winter long!
Margo is a fabric addict and pattern hoarder extraordinaire, and attempts to justify it all on her blog, Creating In The Gap.