Christmas is upon us and though I'm not completely ready…I will be dressed for it! I love this time of year because you can bring out all that glitters and sparkles and shines. And Fabricville has lots of it this year!! My favs…. all the velvet…. the faux fur and the cozy Christmas flannelette.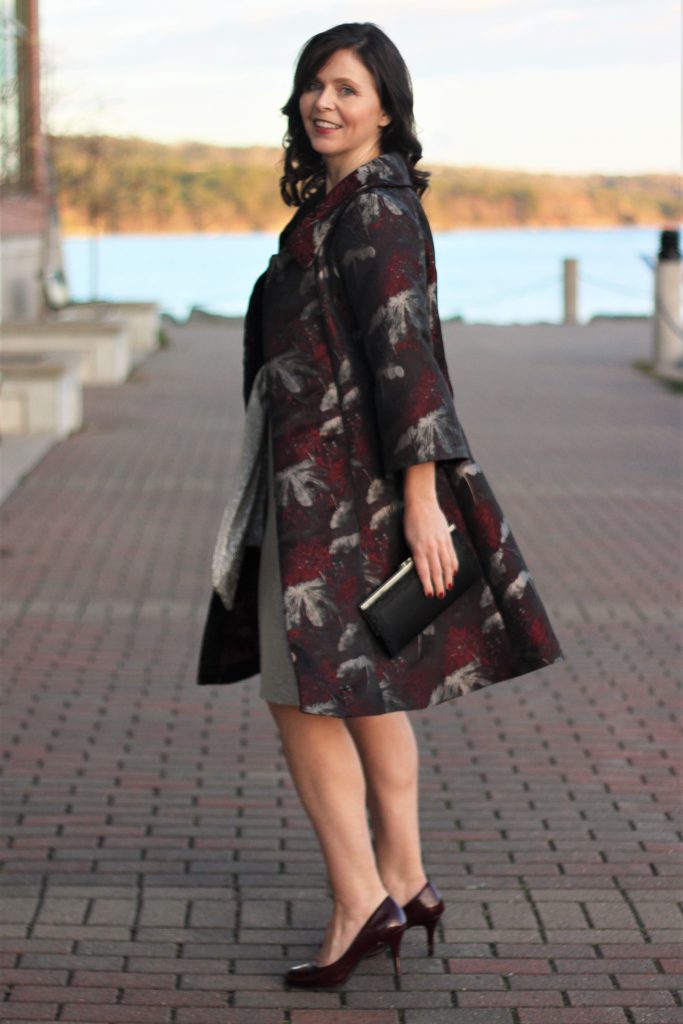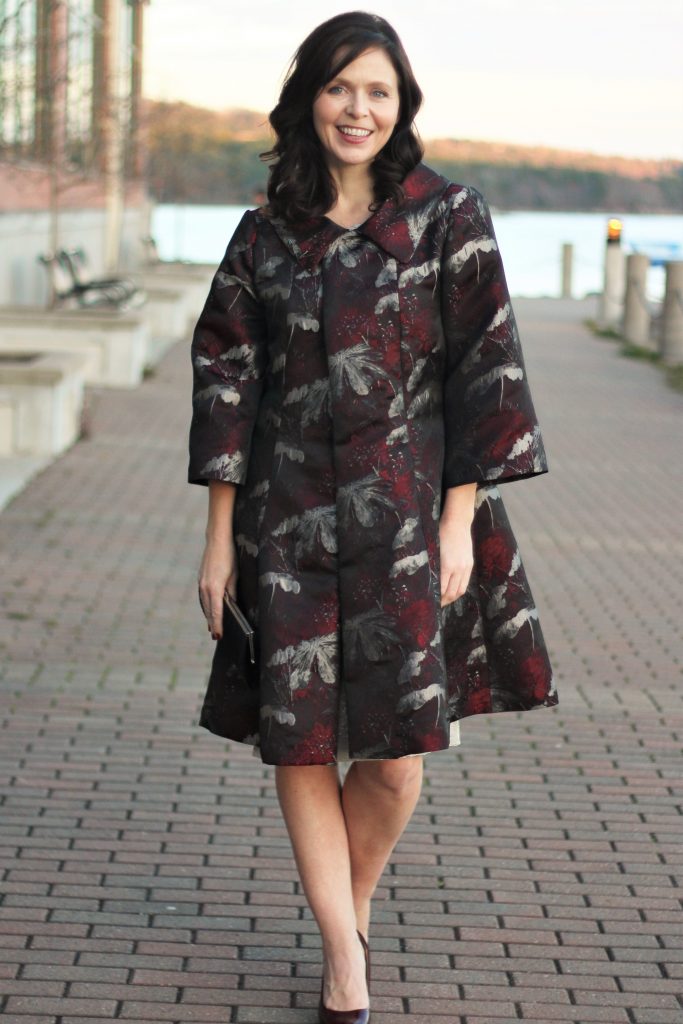 I also fell in love with the brocades…especially this deep red and taupe one. The color is gorgeous! I decided that because things are pretty busy at this time of year I would be easy on myself and I chose a coat pattern that is unlined. It is more of a dress coat anyway…with the three quarter length sleeves…. so if it's cold, I will wear it under my winter coat.
 I wanted a "vintagy" looking swing coat and I think that this one delivers. Especially with the three quarter length flared sleeves. I used Newlook 6162 which is nice but…. hindsight being what it is….I think I think I would have gone with a pattern with less seaming. Vogue 9123  would have given a nice sleek look and allow the fabric to shine as well. If you are a little more organized than I am and have a bit more time, I think Vogue 1537 is gorgeous! And anyone of the Sadie brocades would be beautiful in it.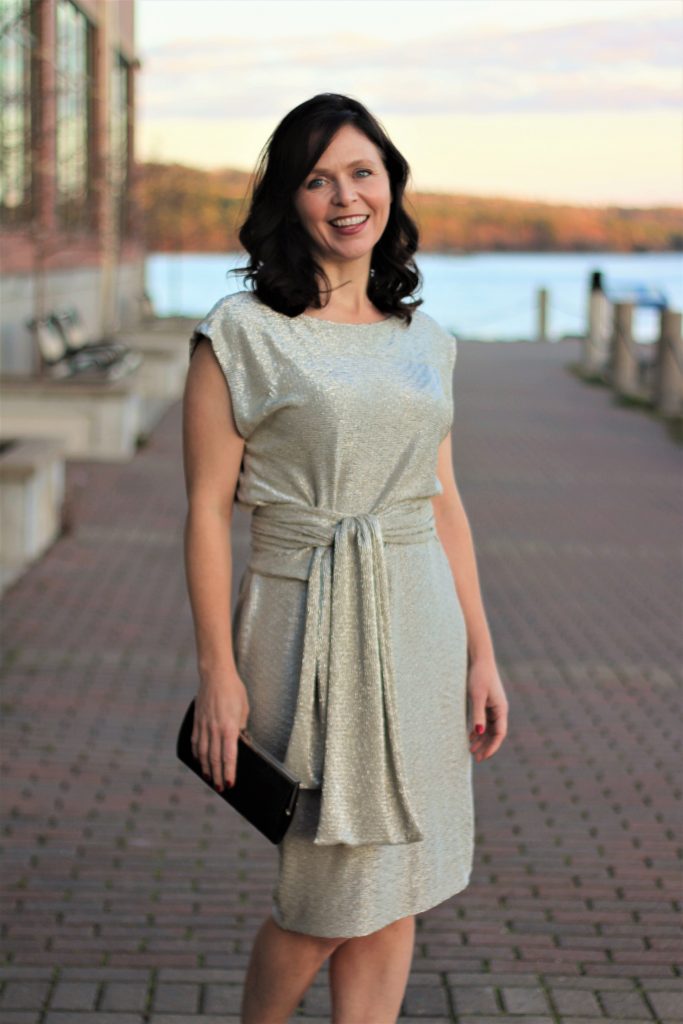 As I walked around Fabricville with the brocade in hand I spotted this pleated foil knit that I can't seem to find online but if you are in-store….get some! It is the perfect weight for a simple knit holiday dress. (Not to mention, it matches the brocade perfectly!)
Continuing with my theme of simplicity, I used Vogue 8278. This dress is so simple that you could make it in a couple of hours! It is basically a long dolman sleeve t-shirt. The fabric was so easy to work with too. I think it would work particularly well in a cowl neck. It drapes so beautifully.
Since the pattern I used is again out-of-print, I thought I would share some alternative patterns that I think would look great.
McCalls 7465 is a pattern I have made before and is another super simple make. I think view B with the cowl neck and longer sleeves would be really pretty. I haven't made McCalls 7622 but am kinda wishing I had made view F with this foil knit. I love the sleek sleeves with the swingy dress!
So hopefully I have convinced you or at the very least encouraged you to sew something special for the holidays. There is still lots of time and when you pair a beautiful fabric with a simple pattern, it's even more attainable.
Happy Holidays and Happy Sewing!!