It's that time year when we want to feel comfy and cozy because its getting cold outside! I used one of my favorite patterns to make Amelia a pyjama top, Jalie 3245 and for the bottoms I used Jalie 3243 for the first time.
The top pattern  offers a few variations, a tank top and tunic length along with some appliqué pockets. The sleeves are 3/4 length raglan style. The pants pattern is designed for woven fabrics, but in this case I knew that a knit fabric would do the job. The great thing about Jalie patterns is the huge size range! Both patterns come with 29 sizes from size 12 months to size 22 (women).
I think Amelia's favorite feature on her pants are those pockets! The appliqué pocket allows her to carry around small toys. The stitching on the pocket is a faux coverstitch that I have on my sewing machine, perfect for a knit fabric because this type of stitch allows the fabric to keep some of its elasticity and the stitching wont snap. I used some of the contrast fabric for the pocket facing and stitched the facing on the outside of the pocket opening to create some interest.
All hems have been sewn using a 4mm wide twin needle. The easiest way to get a nice looking hem with a twin needle is to press your hem before sewing, then press it again once you're done.
The fabric is from the Fabricville's Marley collection, the plain fabric for contrast is left overs from another project. The fabric is a 95% cotton and 5% spandex blend, it washes very well and has a nice weight to it. Amelia finds it quite comfortable, in fact I have to coax her to get dressed in the morning now!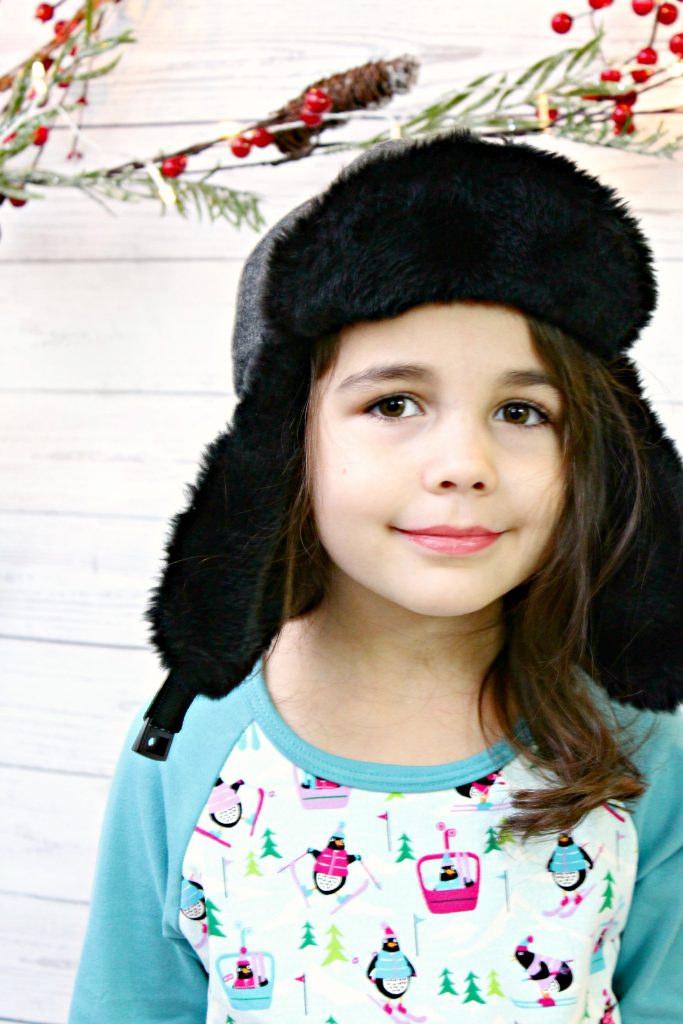 So glad you stopped by! Wishing you a comfy and cozy winter!
Deb xx.