My mother used to talk about car coats, loose thigh length half coat/ half jackets suitable for dashing out of the house on errands, which in my life most often means driving down to the Fabricville at the bottom of my street for supplies.
Some folks start a project with a style or pattern in mind first. I start with a fabric and work backwards.
When I saw this amazing bright red light boiled wool with the embossed flowers, all I could think of was car coat. I used Butterick 6107, with the stand collar and the patch pockets.
An incredibly cozy coat I also like it open, because well sometimes you get out of the car:
I had originally intended to line this garment but once I started to work with it, and enjoyed its beefy, knitted hand, I decided to treat this project as a sweater coat. It seems to call for sculptural, as opposed to tailored, details. I also felt that this is what the fabric wanted me to do.
This meant a few construction decisions with more hand work. Machine stitches I thought would be lost in this fabric and diminish its scale. As a result I used these details:
Bound buttonholes. I have an easy way of doing these and was happy with the results:
2. I lined the patch pockets, essentially sewed a bag and turned it, and sewed them on by hand. On the right side I sewed the edges down with a discrete slip stitch. I used a few tricks for matching the motifs on the garment and pocket I wrote about in my book and have also detailed on my blog:
On the wrong side I reinforced this with a small backstitch:
3. Finally to reduce bulk at the hem, and prevent show through, I sewed a false hem from Kasha lining and added a chain (salvaged from a thrift store bag) to weight the hem so it would hold its shape.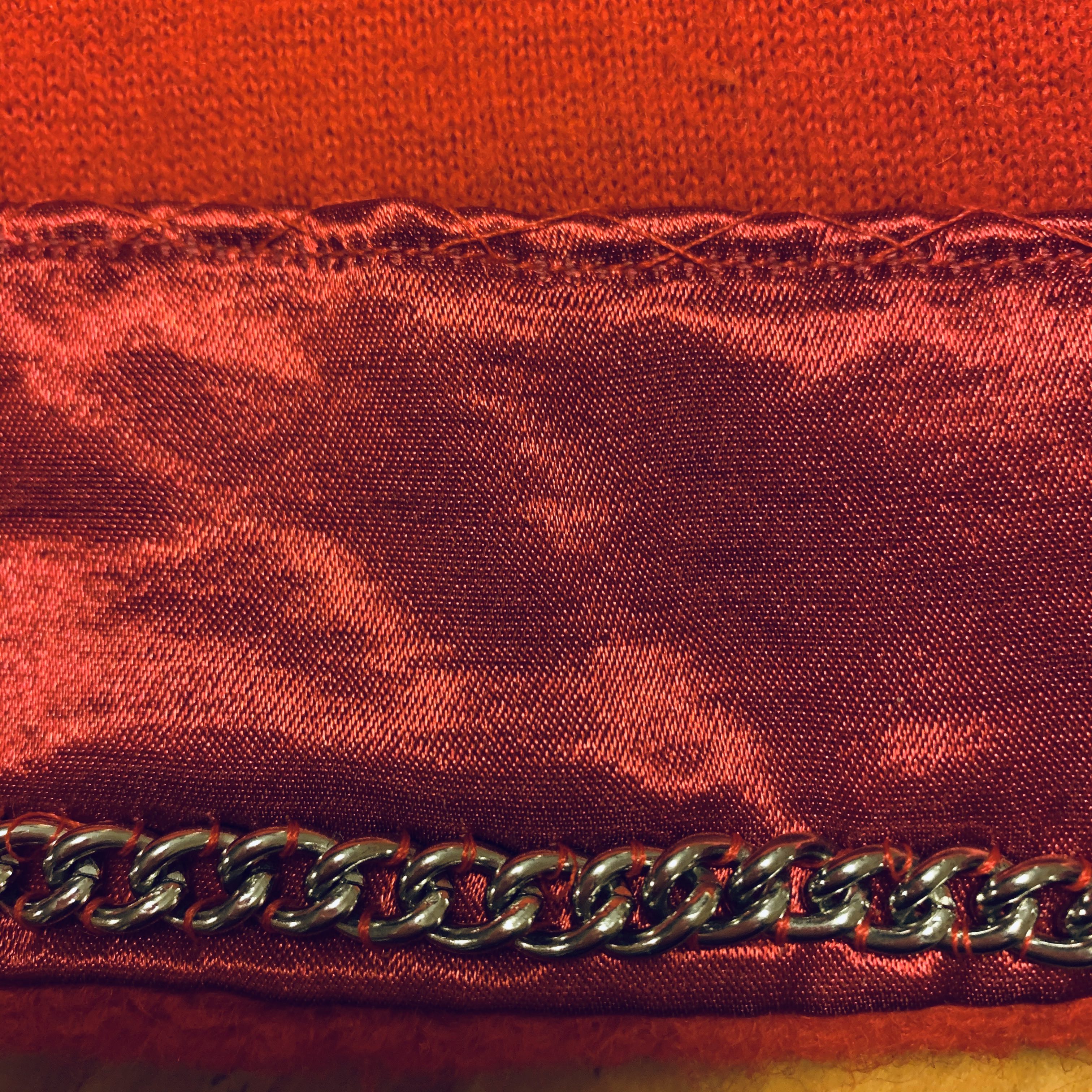 I found this such a satisfying project and enjoy just looking at it on the hanger too. Great fabric!