Hey there! I'm back with another dress…(I promise you, I do make some practical, everyday garments, really I do) …but it's no secret that I love dresses and this one is on the favorite list for sure! It would be perfect for a summer wedding.
Isn't this Silk & Cotton blend floral gorgeous?!! It is light and sheer and soft and so pretty and luxurious. Such a treat! I love the watercolor print. It also comes in white which is perfect for lining it or you can always use a cotton batiste.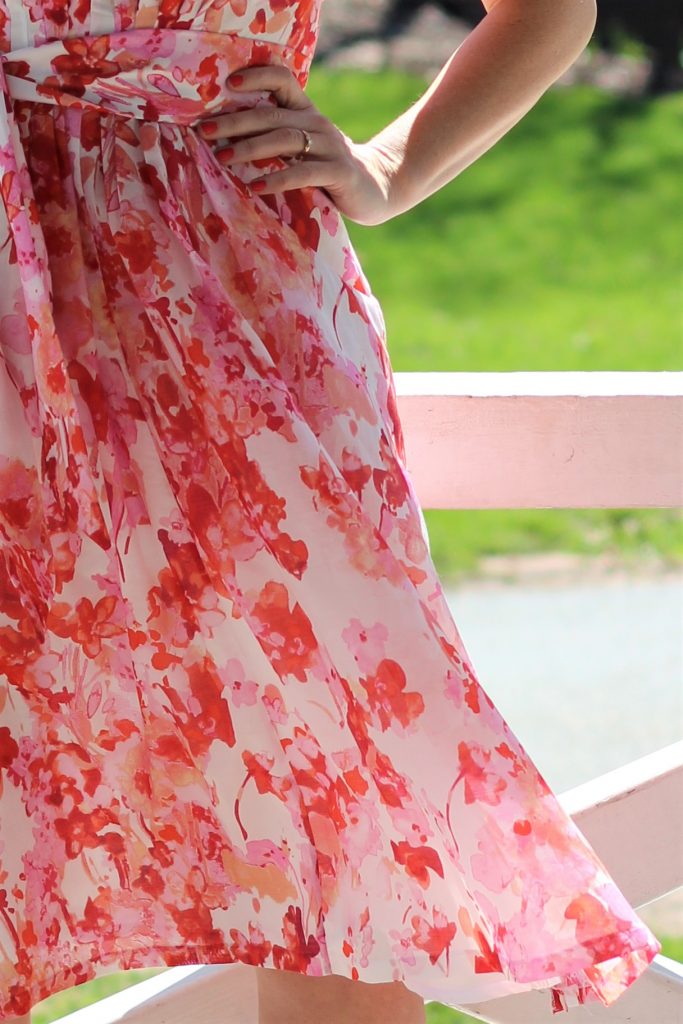 I have had my eye on this fabric for awhile and just needed to find the right pattern to go with it. Vogue's spring/summer offerings delivered! I love the breezy feel of V1543…and I think it worked well with the silk cotton because the pattern calls for a sheer fabric with a lining. Pattern and fabric pairing perfection….sometimes I make it easy for myself and follow the directions! 😉
The front has sewn down pleats and the back is quite simple. It has a self belt…which I really like….and an invisible side zip. When you put the zip in the side, I would suggest stabilizing the seam allowance with some fusible interfacing. The silk cotton needs a bit of beefing up to hold the zip well.
If a dress like this isn't your taste…this silk cotton makes a really luxurious summer scarf…Mother's day is just around the corner and it would be a super quick and easy project….I may or may not have done this…shhh.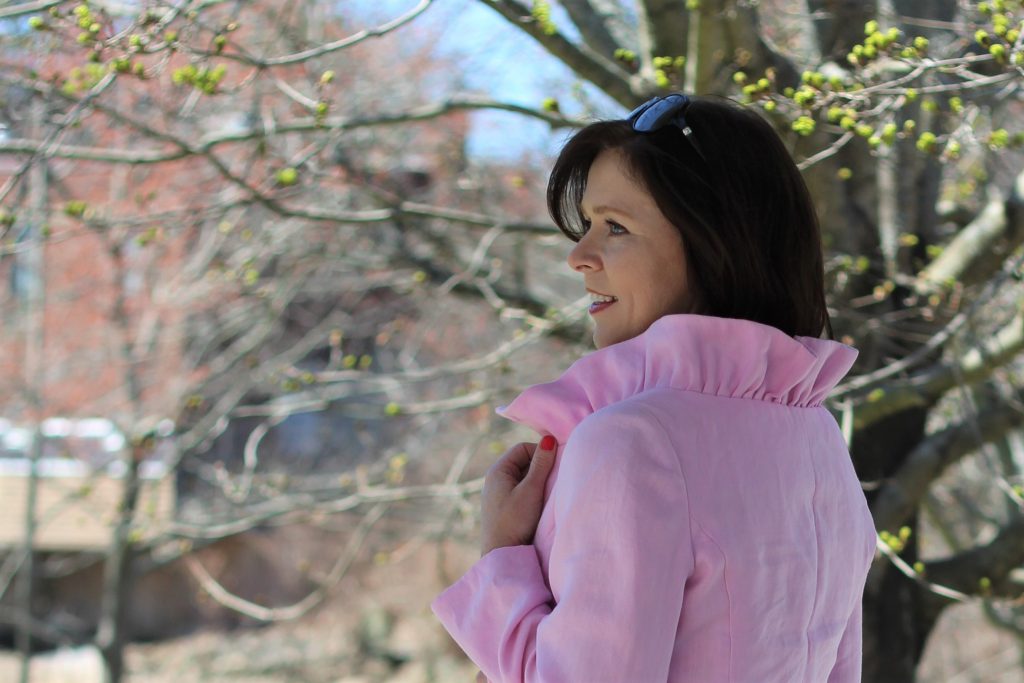 This dress goes nicely with my pink linen coat…I still love that ruffled collar! I'm tempted to make another linen coat after seeing the new linen prints available…… just as I tick one project off my sewing list, I add another!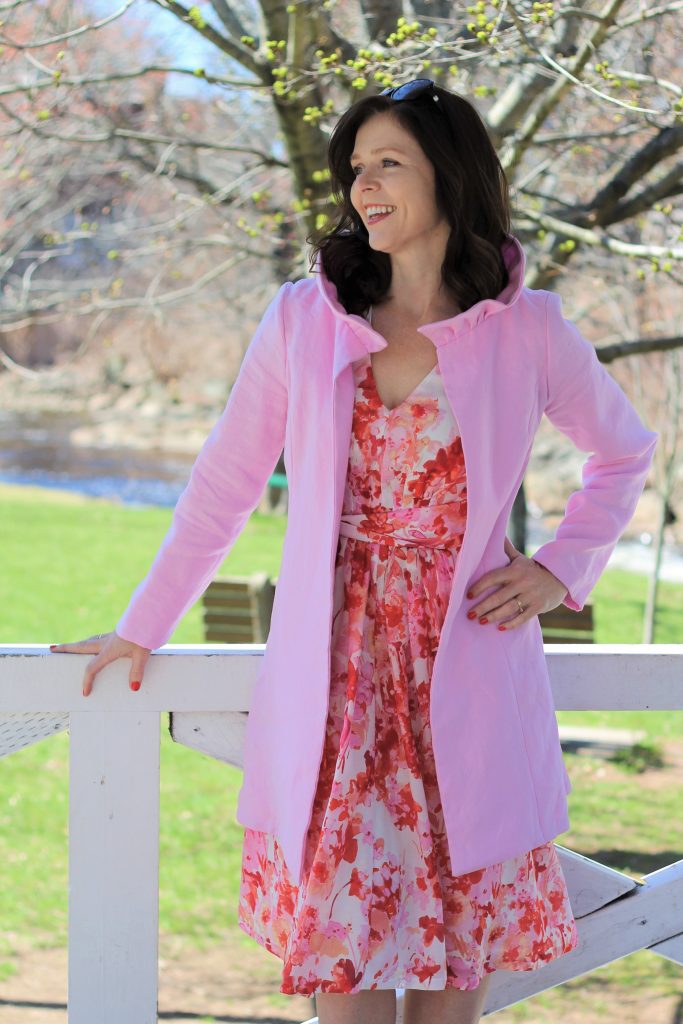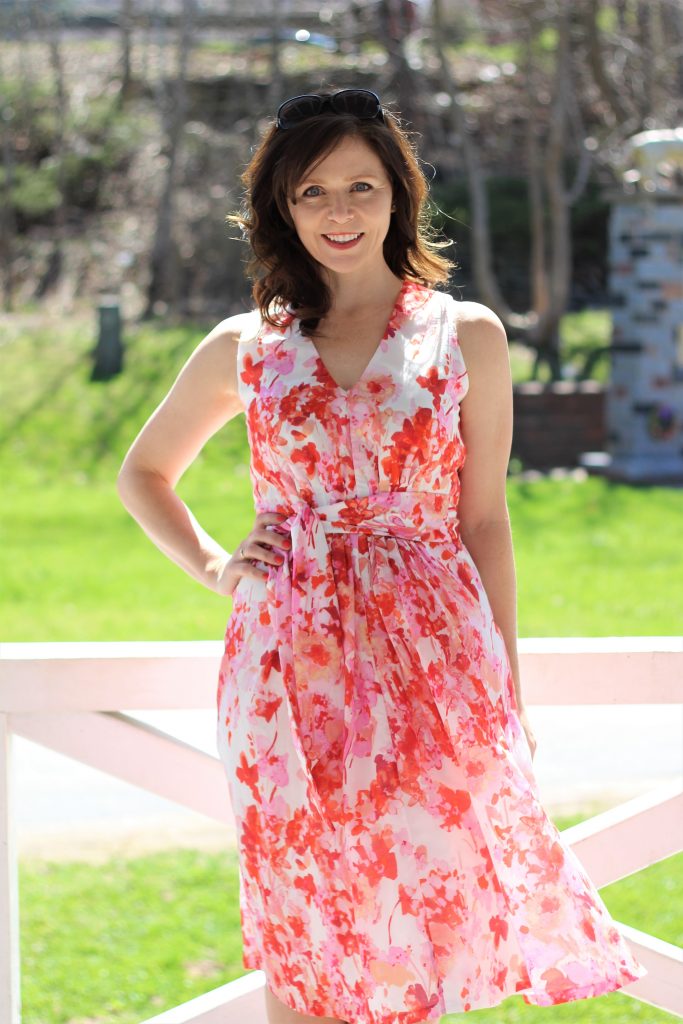 Are you sewing for spring/ summer now? Are you sewing up practical, more wearable things or are you treating yourself to something a bit more frivolous!?