Spring is back and with it arrives newness, as well as trends from last season.  Now we can feel a wave of freshness in our daily lives, as well as in our wardrobes.
From the runways, we have found that the trends are moving towards vibrant colors, airy clothing and lightweight fabrics.  Summer will be very colorful and fun.  In this article, we will show you several trends seen at Fashion Week, to be adapted to the taste of the designers.
One of the undisputable highlights for this season will be the 70's style inspired high waisted flared pants.  We also love all the flowy light linen pants and cottony voiles (double gauze style, muslin).  Essential to your wardrobe is denim in all forms: pants, jacket or dress shirt which must occupy a place of honor.
Without a doubt, mesh knits will be everywhere, whether it's a top, skirt or pants.  Can be worn on a date or to the beach.  You will be relaxed and sophisticated in this natural look.  We mustn't forget that fringe makes an appearance in all areas, from your accessories to your clothes, it is a trend to adopt with abandon this summer.  Also, the satiny effect is not reserved exclusively for holiday dresses anymore!  This trend continues in the new season, without you having to compromise on comfort or style.
Not to be left out are prints such as tie dye, stripes, checkerboards and the undeniable florals print.  The color palette for this spring is more vibrant than ever!  Whether in color block or parsi mini:  The Very Peri (Pantone 2022), yellow in all its shades, candy pink accented with orange sorbet, or Cote d'Azur blue combined with apple green are all at the forefront of this trend. One thing is certain, we will have a season that will shine with audacity!  The collections at Fashion Week were comprised of styles highlighting the female figure.  Plunging V necklines, asymmetrical shapes and inspirations from the 2000's need be embedded to our collective style.
Sabrina, manager at the Taschereau Store, has designed this beautiful outfit combining 2 trends.  The satiny effect of the blouse pairs perfectly with the flowery print of the pants!  Whether it's a night out with girlfriends, a day at the office, or both, you'll look great in this versatile style.  Add a panache of sparkle or print to your wardrobe!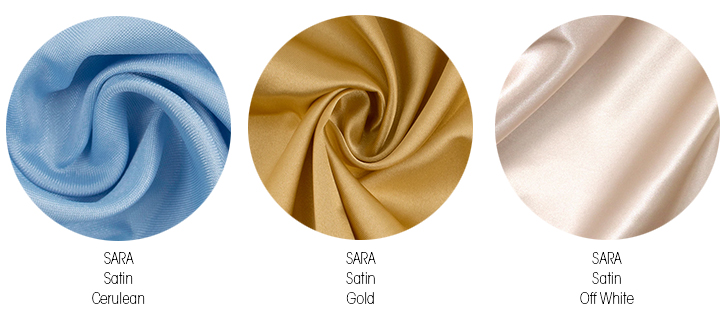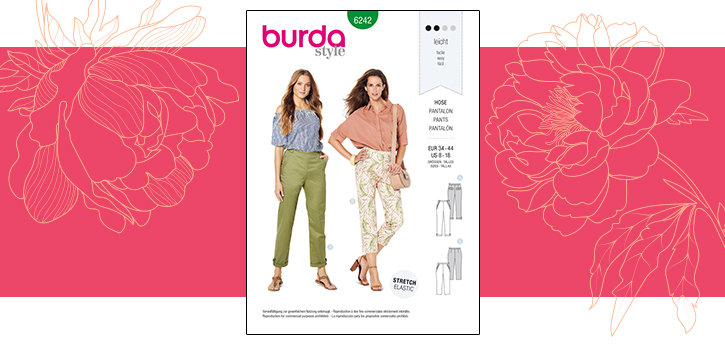 Sabrina proudly wears her bohemian influenced creation. The v -neck and the bralette add a more modern look.  The fabric used for the top resembles the crochet trend seen everywhere in the pret-a-porter lines.  The pants are extremely fluid and light, a guaranteed must have item for your wardrobe.  This outfit is an all-in-one, you can go from day to night by simply accessorizing.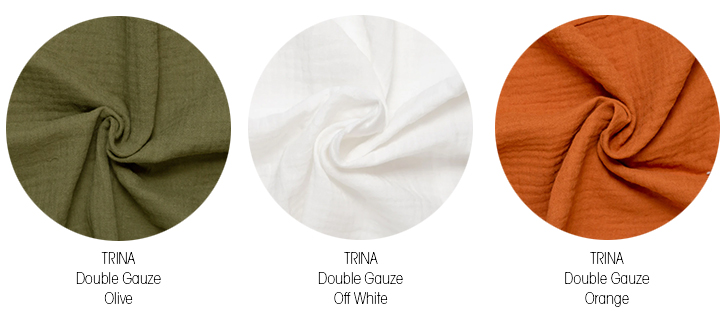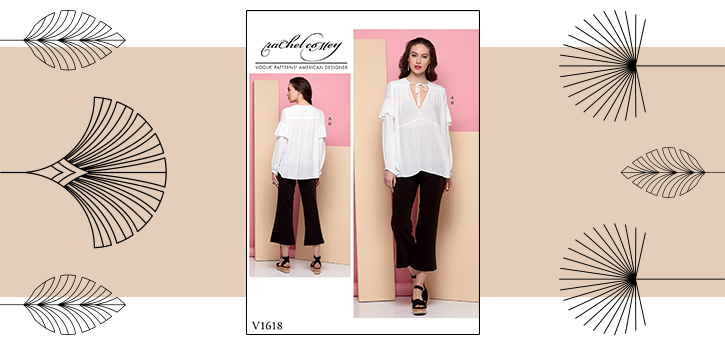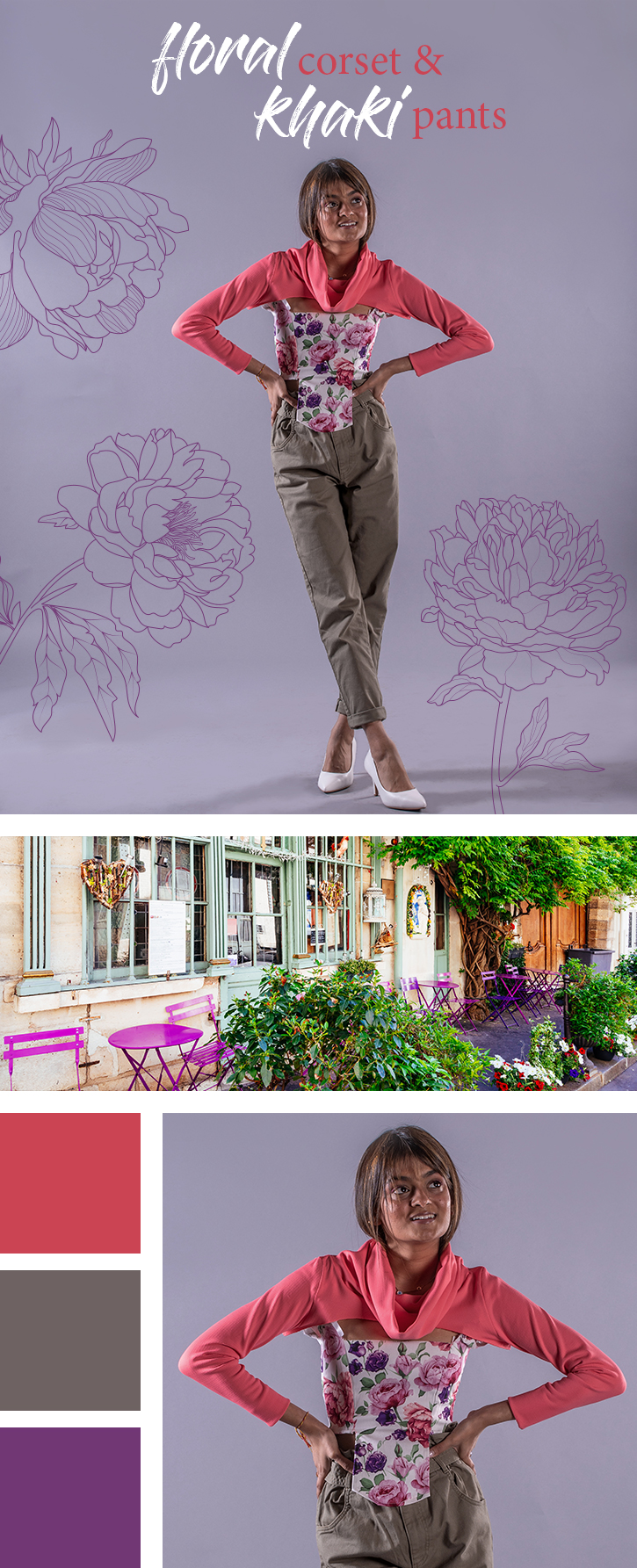 Roshni, associate of our online store, has created for you this reimagined corset.  She was inspired by the Bridgerton trend, popular show in 2021.  The corset is reminiscent from last season.  It can be conceptualized in different ways, whether futuristic, bulletproof jacket (as in Balmain) or traditional.  This piece does not go unnoticed and will enhance all silhouettes.  The pants complete the style with a modern twist, can't help but think military.  A fun dance between the masculine and feminine aspects are at play.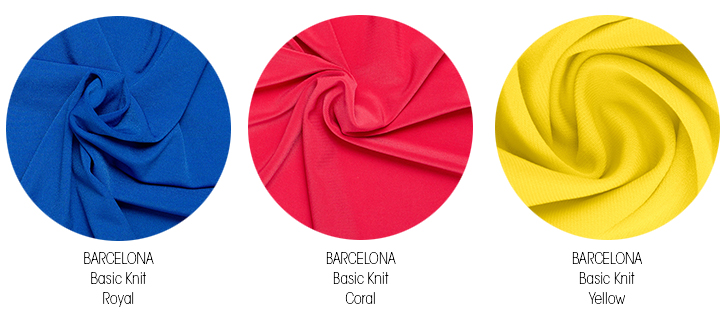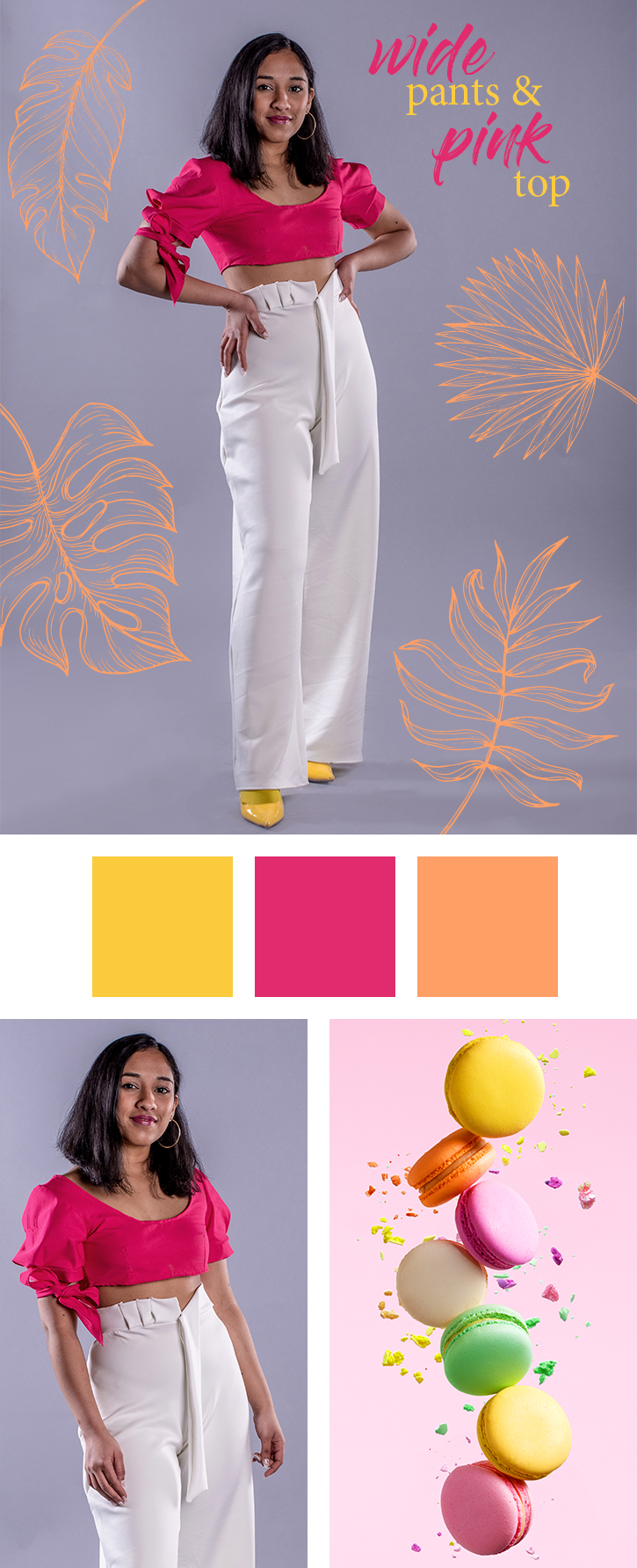 Della, associate of our online store, made this beautiful two-piece ensemble designed for ultra-comfort and style. The candy pink is straight out of the 2000s while the classic white pants square off perfectly.  What do you think?  Dare to use vibrant colors by accessorizing with more color!  The wide pants are part of one of the biggest trends seen at many fashion shows.  2-piece sets with short tops will always be fashionable with warm weather.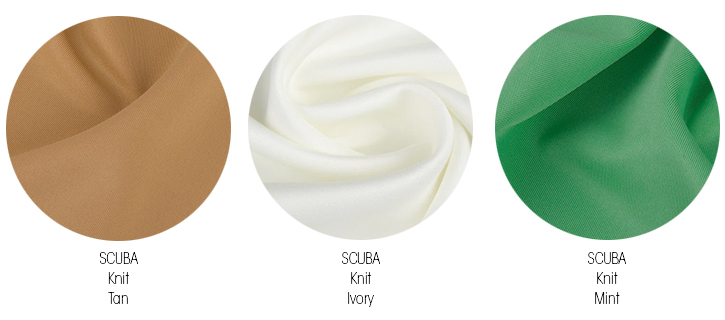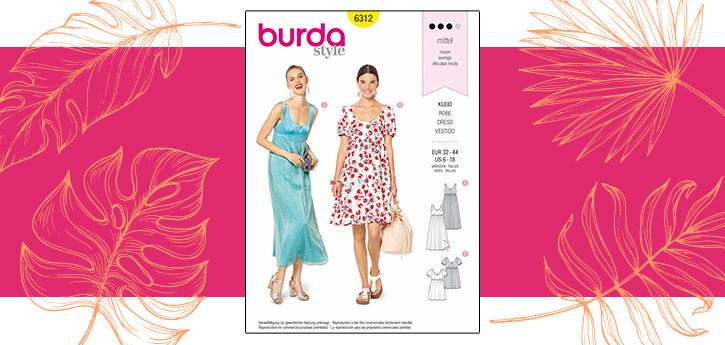 Maricela, associate of our online store, wears this beautiful sunny yellow dress with multiple layers of fringe.  Ideal for outings with friends or activities when the weather is nice, you will embody the joy and good mood around you.  You can always opt for more neutral colors or an asymmetrical hemline.  The goal is to have as much fun creating your piece as Maricela did during our photo shoot.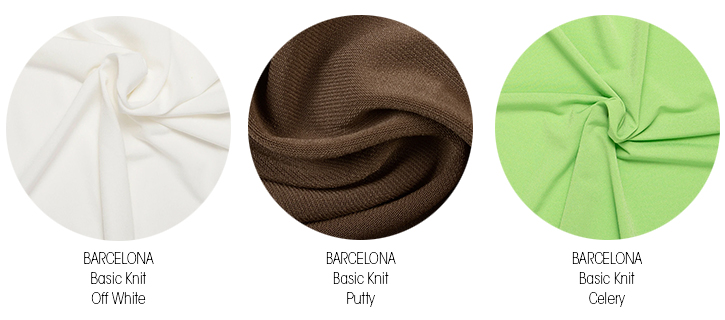 Natty, associate of our online store, wears the denim trend.  You can be on mark at any age, just look at Grece Ghanem.  The white shirt is an essential staple in any wardrobe and is timeless.  The jeans afford a more relaxed look while still being stylish.  The suit and denim combination will bring a more modern flare to your office clothes.  This look is often seen as part of the street style in major fashion cities.  Pair this attire with heels or sneakers!

Rudy, assistant manager for our online store, created this linen shirt and shorts.  Now more than ever, clothes with monochrome shades are very fashionable.  For men on the more reserved side, monochromatic earth tones will be favored.  However, if you are daring, add a dash of color like orange, yellow or green.  Button down shirts give off a casual and seaside style.

Vicky, assistant manager for our online store, wears the centerpiece item of any man's closet for summer: the sleeveless vest.  With a pair of casual jeans or dress pants, you'll change your look in the  blink of an eye.  Whether it is multicolored or plain, you will stand out from the crowd while maintaining a classic look.   What could be more timeless than this?  Hey ladies, you can also make one for yourself to create a modern and vintage look to wear this summer!