If you follow me for long enough, you  know that I am a shirt-dress addict. While purging my closet at the end of winter, I realized 2 things:
I do not have much maxi skirts or dresses in my wardrobe.
I do not own any striped shirt-dress.
When Fabricville launched their Spring fabric collection, I felt compelled to get this striped rayon popeline in coral. I immediately knew I would turn it into a beautiful maxi dress. This lightweight fabric has a beautiful drape. It will be the perfect dress to wear in any Montreal heat-wave this summer. I pretreated this fabric by machine-washing it on the delicate cycle and allowed to to air-dry. However, the care label suggested to hand-wash it.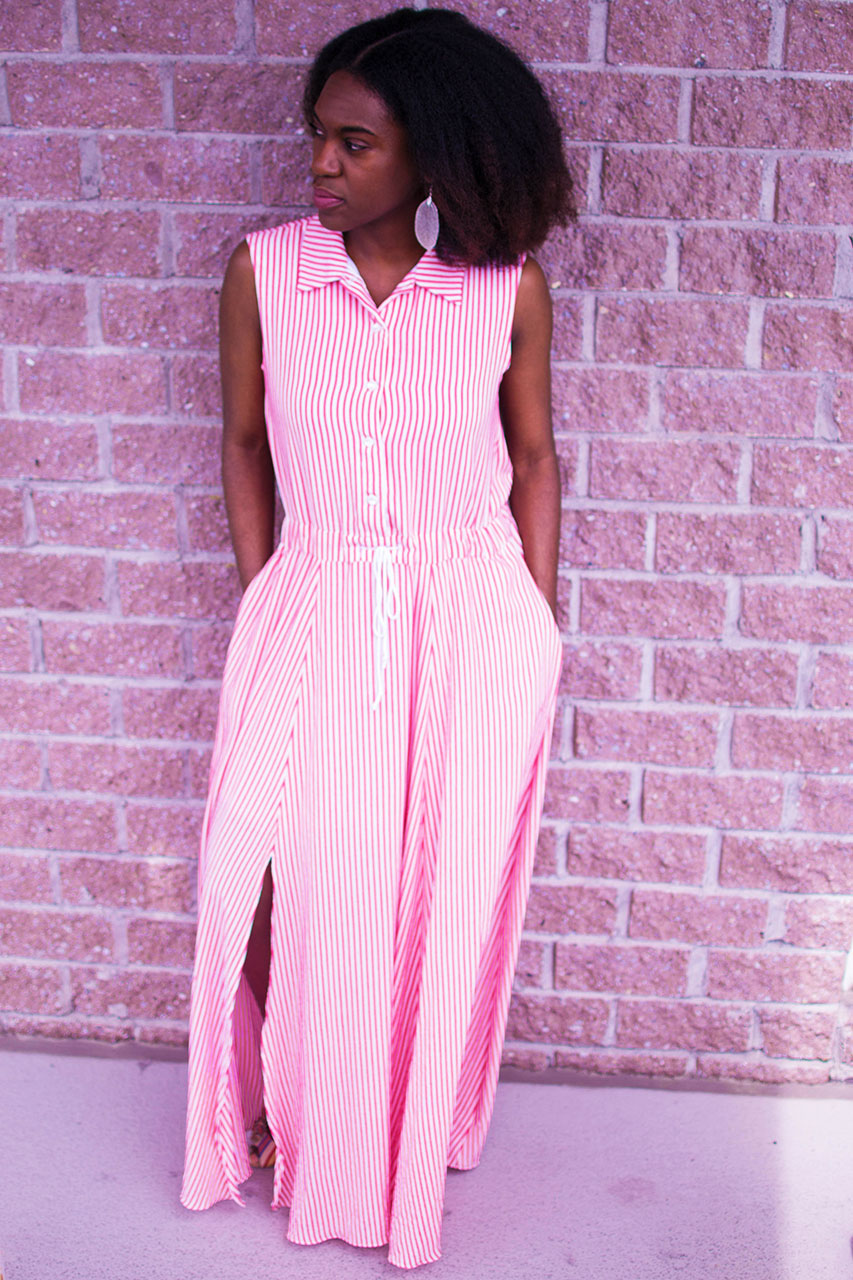 McCall's 7682 has been patiently waiting for it's turn on the cutting table in my pattern stash.  Here is a copy-cat version of view D which is the maxi version in a vertical stripe fabric. I'm not a big fan of horizontal stripes but seeing this view made me see how stripes could be a great addition to my wardrobe.
This fabric is highly translucent. I had a left over rayon fabric in my stash and used it as a lining. I fully lined the bodice but partially line the skirt to maintain the drape and to keep it a light weight skirt.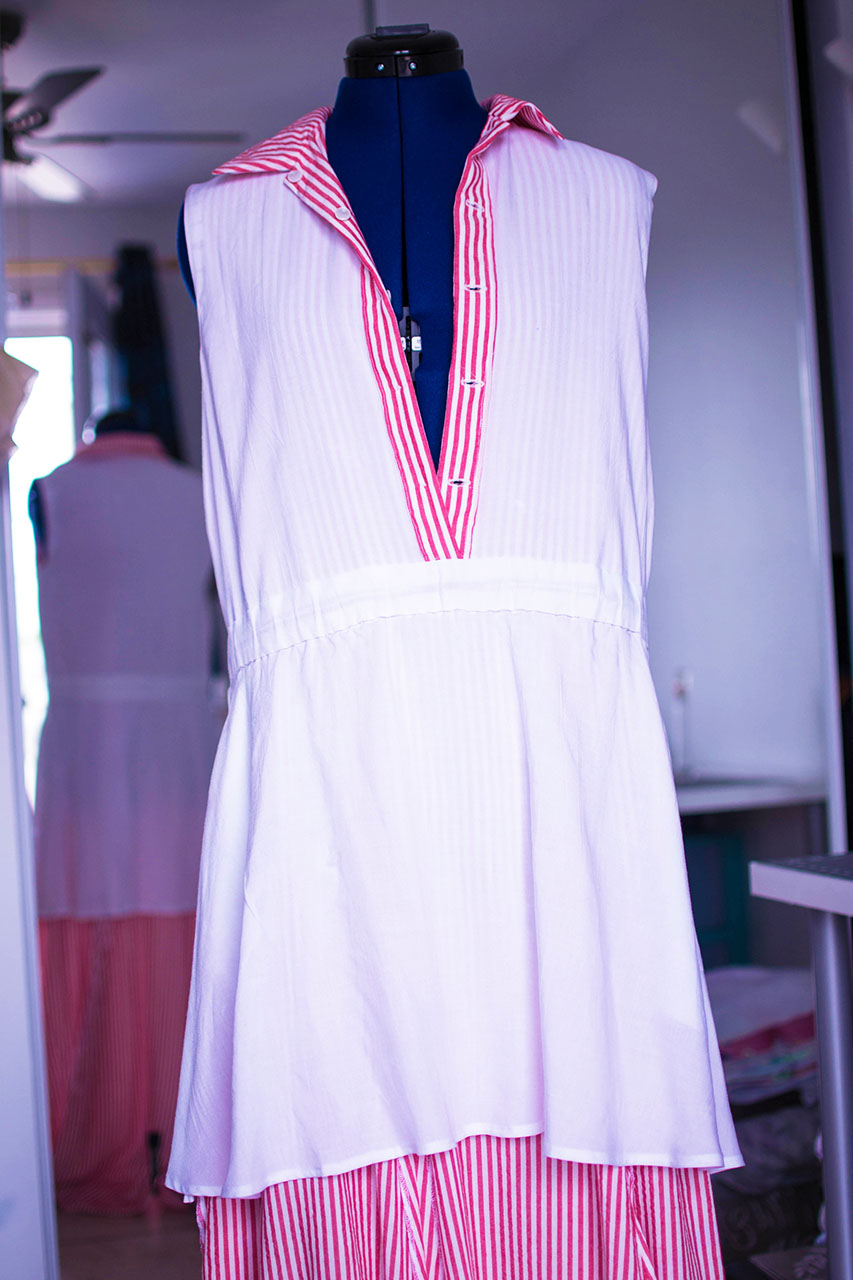 This is an easy pattern to work with. However, one needs to be patient while cutting those large skirt panels. The dress requires not less than 5 meters of this 55 inches wide fabric. In order to ease the sewing process, i used a 70/10 sewing needle and I reduced the pressure of my presser foot. All exposed seam allowances are serged. I would have use the french seam or mocked french seam method if I didn't have so much fabric to manage. I used my rolled-hem foot for a quicker hemming process!
Please pay attention to the armcye of this pattern. If you want to make the sleeveless version, be aware that it is drafted very wide. I had to remove 1.5 inches from the armcye to get the coverage I wanted. I love the drawstring detail. However, I find that the waistband is a little too wide. It is hard to get a defined waist with so much fabric to gather using this tiny drawstring. If I ever make it again, I will surely modify the waistband. Overall, I really love this dress. I will certainly wear it to many Montreal summer festival events!
I wish you all a beautiful summer and I cannot wait to share my next project with you!
Judith Dee for Judith Dee's World.