Spring is here! The flowers are blooming, the trees are coming back to life, and the wind has never felt more refreshing. However, wardrobe transitioning can be tricky for me especially during early spring. Well, I have finally found one of the perfect outfits to wear during this time…tunics!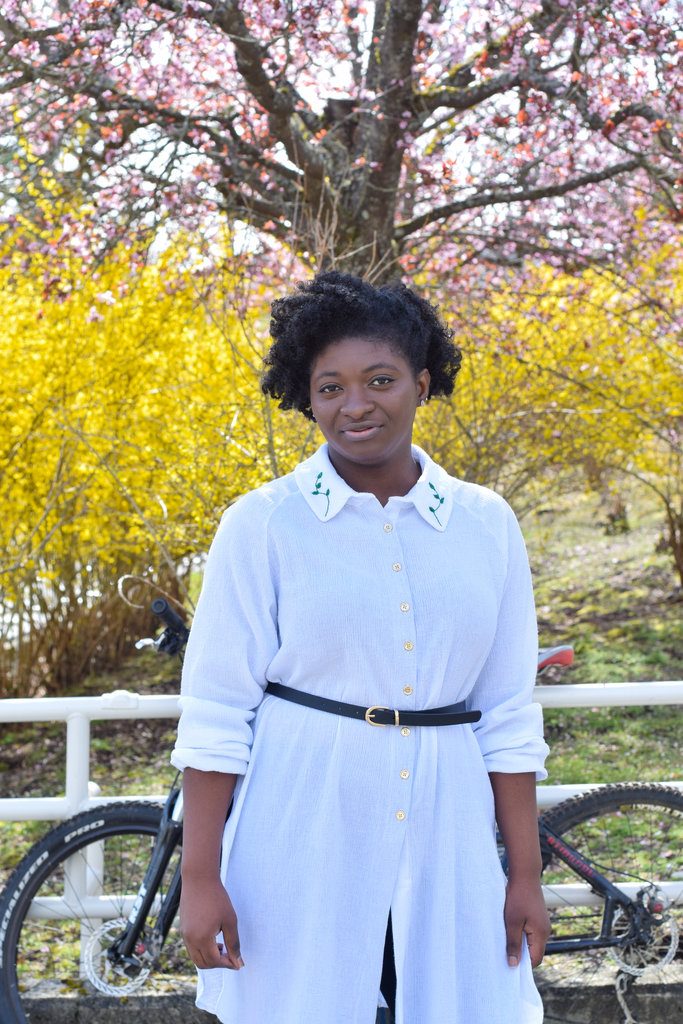 When I looking through Fabcriville's new spring fabric collection, I was looking for fabrics that would be comfortable and weather appropriate for the upcoming warmth.
Fabric choice:
I chose a white cotton gauze fabric. It is a very light weight fabric, perfect for flowing clothing pieces like blouses and dresses. It is slightly see-through so items like dresses and skirts will have to be lined.  There are so many color variations – papaya, maize, khaki, denim, black. You can find them all here.  I pre-washed and pressed it before starting my project.

Pattern choice:
I used McCalls 7472 View F. It is a loose-fitting button front tunic with raglan sleeves and a collar. The pattern suggests using lightweight wovens. I have a habit of not following every single step of pattern instructions but overall they were easy enough to follow.
 
The process:
I used 3.5 meters of the cotton gauze due the the width of the fabric (49inches). This was my first time working with cotton gauze and did not realize how tricky it could be to work with. It took me a while to get the hang of it to avoid stretching it out the wrong way. I only noticed my pockets had moved significantly after I had attached both. I unpicked them but decided to not reattach as I did not want to risk ripping my delicate fabric.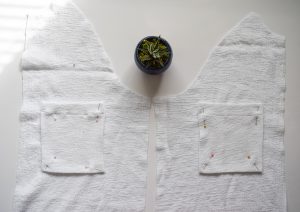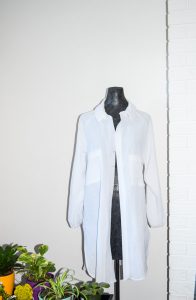 To add a little more fun to my white collared tunic, I decided to add some embroidery to the collar. I have always admired other people's embroidery work but this was the first time I decided to do it myself and I think it turned out pretty well.
 
Changes:
I made a few changes to my version. I eliminated the pockets (mainly because I messed up) and the button cuffs. Instead, I put in elastic at the hem of the sleeve as it worked better with my fabric and I also tend to roll my sleeve up all the time.

Styling:
I paired my tunic with black leggings and heels just like the pattern photo shows. I am so in love with this look. It is comfortable, fun, yet trendy and I can only imagine all the different fabrics this can be made in. Do you have any perfect spring outfits? I'd love to know.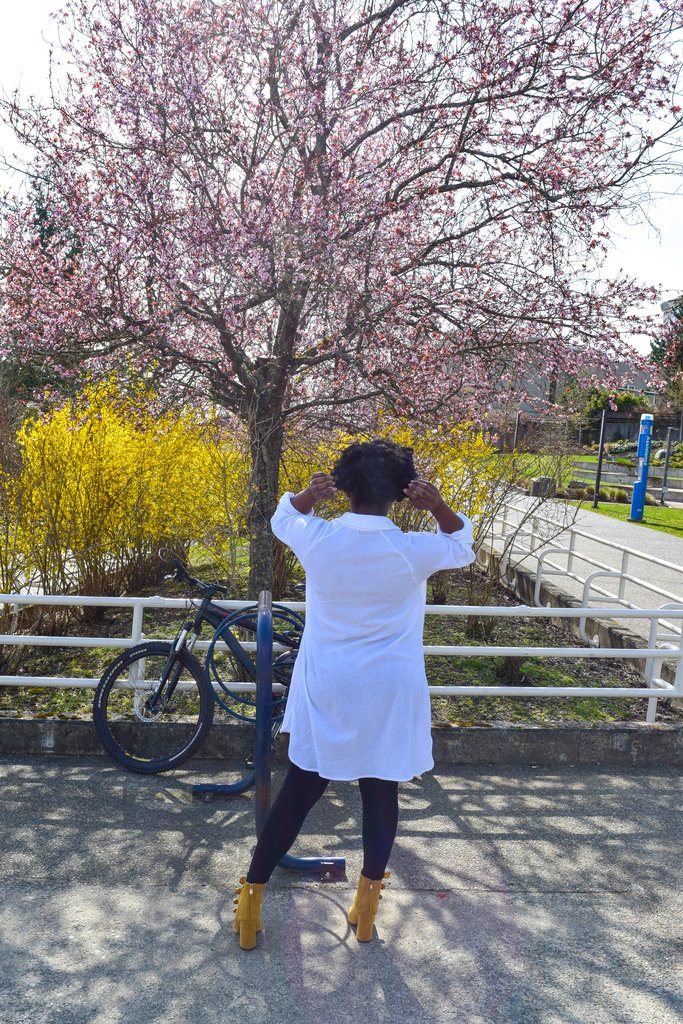 Happy Spring,
Sylvia from The Ravel Out