Hello fellow sewists!
Fall is here with its beautiful colours, cool weather, and Halloween! I have been having a blast making my kids' costumes over the years, and for the first time, at my children's request, I made myself a matching costume! My girls wanted to be garden gnomes, so I was inspired to make this dress.
I used the Burda Style #7084 pattern, which comes with an apron. It's a dirndl style dress that seemed like the perfect fit for my garden gnome costume.
I chose the Papillon cotton in garnet and cobalt for the bodice and skirt, and the Gingham Check in Royal for the apron.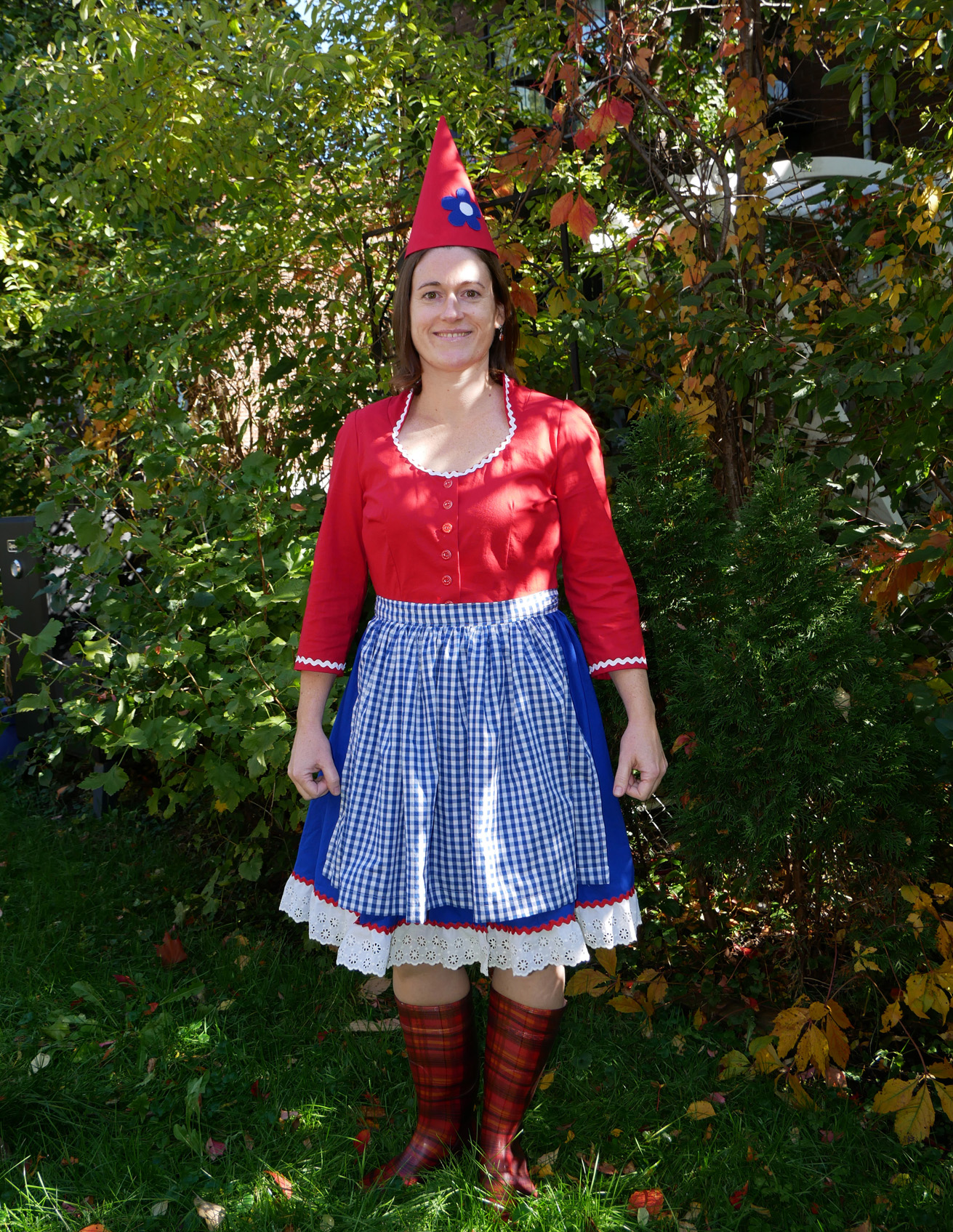 I modified the pattern by shortening the skirt and adding red and white rick rack and white eyelet trim at the bottom of the skirt.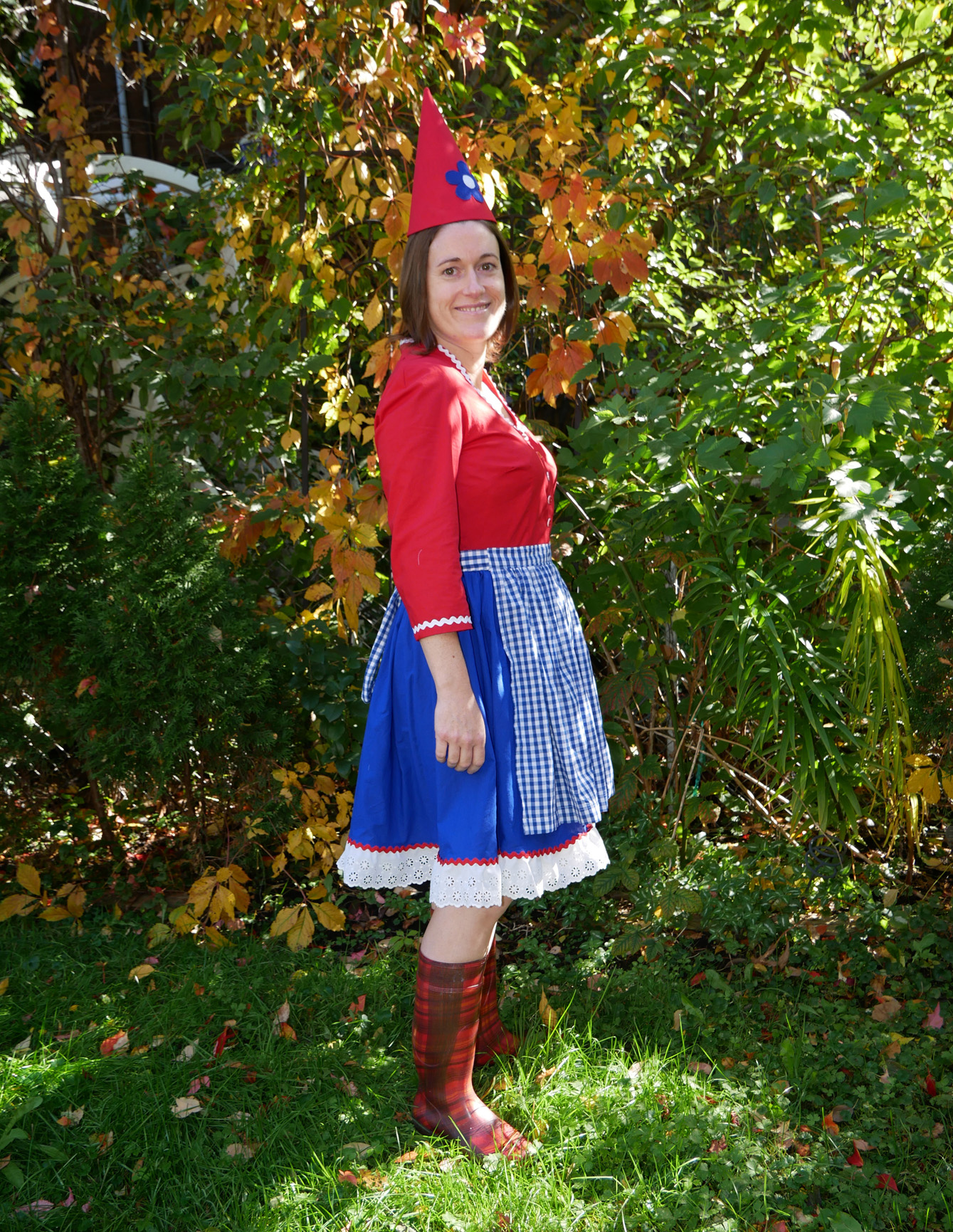 I am very happy with how this project turned out! It's a great fitting dress and I really enjoyed making it. I am already looking forward to making myself a few more costumes in the future! This way, if I have them on a rotation, I would get to wear them a few times at least!
Happy Halloween and until next time, happy sewing!
Sara
Items featured in this project:
https://fabricville.com/en/fabrics/quilting-fabrics/solids-quilting-cottons/papillon-cotton-garnet.html
https://fabricville.com/en/fabrics/quilting-fabrics/solids-quilting-cottons/papillon-cotton-cobalt.html
https://fabricville.com/en/gingham-check-royal-1-4.html
https://fabricville.com/en/creative-decor-13mm-rick-rack-white.html
https://fabricville.com/en/creative-decor-13mm-rick-rack-red.html