It's refreshing to finally be out of the winter season and fully some sleeveless garments. Today I'll be sharing my first sleeveless garment of the spring/summer season!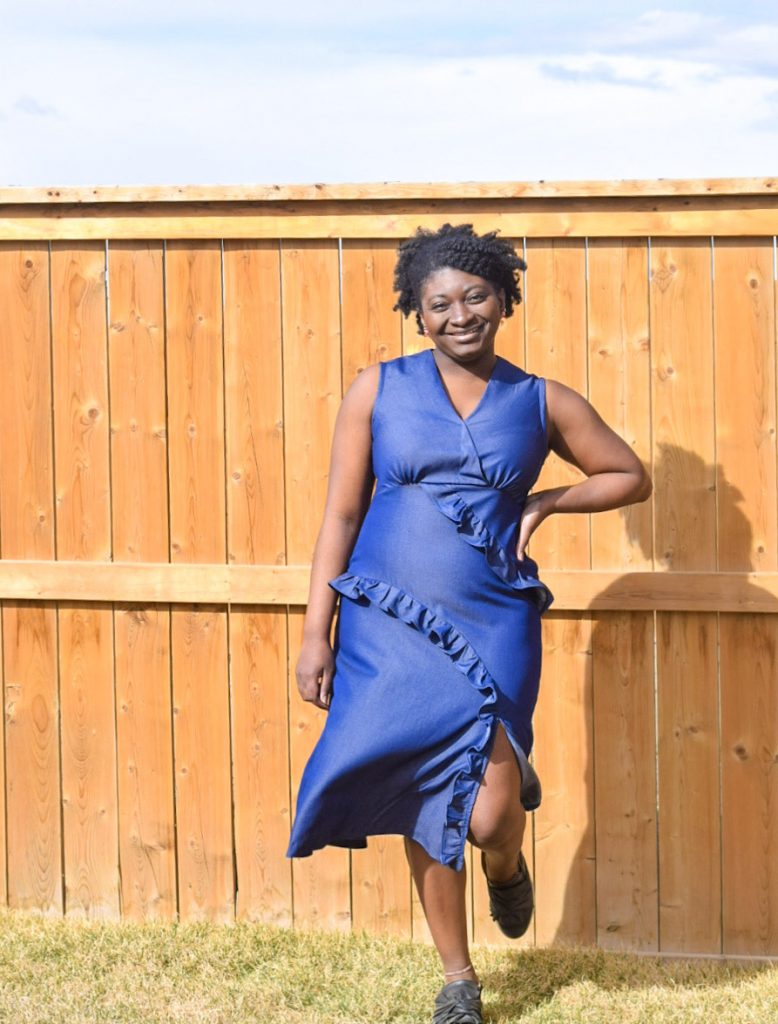 Pattern Details
I made McCalls 7894 which has a fitted lined bodice, a raised shaped waistline and features a side invisible zipper. It also has multiple sleeve and skirt variations.
Pattern size & adjustments
I made a size 14 for the bodice, graded to a 16 at the waist. For the skirt, I graded to a size 20 at the hips. Yes, it is quite a fitting dress naturally so it had to grade quite a lot to ensure that if fit me. I made View C of the pattern. For reference, my body measurements are bust 40", waist 34" and hips 45"
Fabric Used
I used a beautiful rayon Denim Tencel in navy blue. It is currently sold out but the lighter blue version is still available here. It has a beautiful drape and worked great for this project. It'll be perfect for skirts, pants, and blouses as well. The fabric content is 55% tencel, 42% rayon, 3% spandex.  (Fabricville: The Denim Tencel is currently sold out but here is a link to our Rayon section with over 150 choices suitable for this pattern.)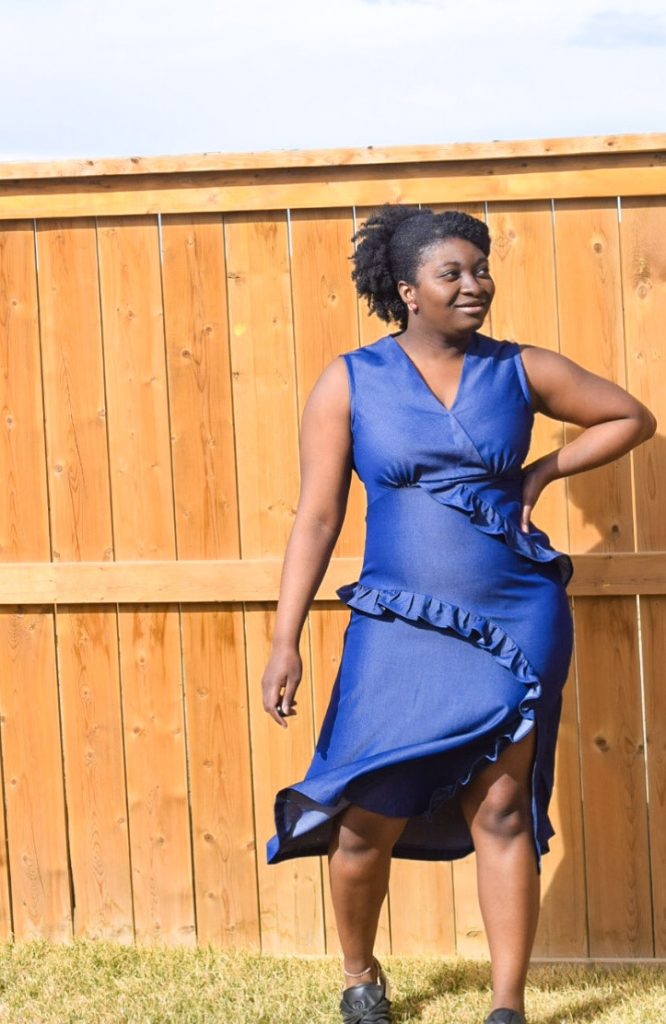 Other modifications
I graded the pattern quite a bit (see pattern size & adjustments above) which meant that I added a few inches to each ruffle as well. I also shortened the pattern by about 4 inches to get the right length for me.
What I liked/disliked about the pattern
My favorite thing about this dress has got to be the slit. It's not too high but it's visible enough to make it quite easy to dress up if I wanted to.
I'm not a big fan of side zippers but it may be because I'm not great at installing them below sleeves. Maybe more practice will help but I dreaded the side zipper install and honestly, it was not as perfect as my back zipper installations. The main reason I chose to go sleeveless is because there is already a lot going on with this pattern – from the gathers at the bust to the ruffles and slit in the skirt. I decided that adding sleeves would be a little too much for one dress. I think I made the right decision.
Styling
For the most part, I'll be pairing these with flats but it'll look really good whenever I decided to dress it up as well. It's such a great piece to layer up as well so I'm looking forward to wearing it during the colder months with the right layering pieces.
Happy Sewing,
Sylvia