Hello everyone!
Don't you love it when you make or find a garment that you can wear through all seasons? Well, I think I just made one and I am excited to share it with you.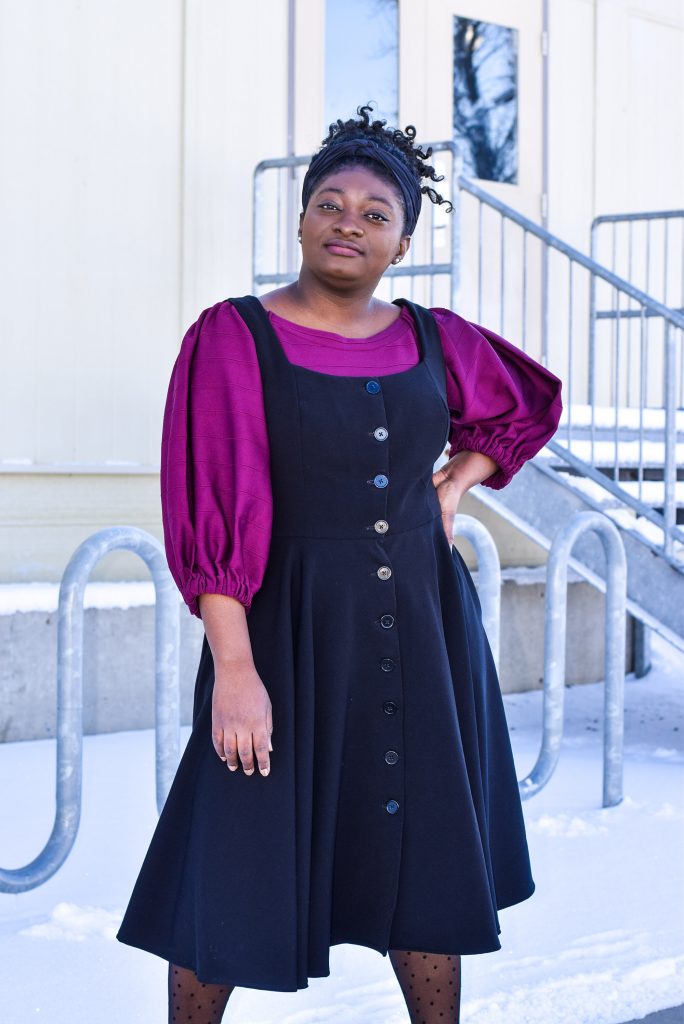 Fabric details
I used a stretch twill suiting fabric from Fabricville. I have to say that it has the most beautiful drape to it which makes it perfect for a fit and flare garment with lots of movement. It is also medium weight, which means that I can wear it through all seasons, layering during fall and winter. Due to its weight, it'll be great for jackets and tops and I'm excited to make more with different colors of this fabric. This stretch twill has 62% polyester, 32%rayon, and 6% spandex. As usual, I prewashed the fabric before cutting into it for this project.
Pattern details
Vogue 9182 is a beautiful fit and flare dress. It features princess seams, a lined bodice, a circle skirt, buttons, and pockets so if you have made all these in various garments, you'll find this a fairly easy project. The instructions are also very easy to follow.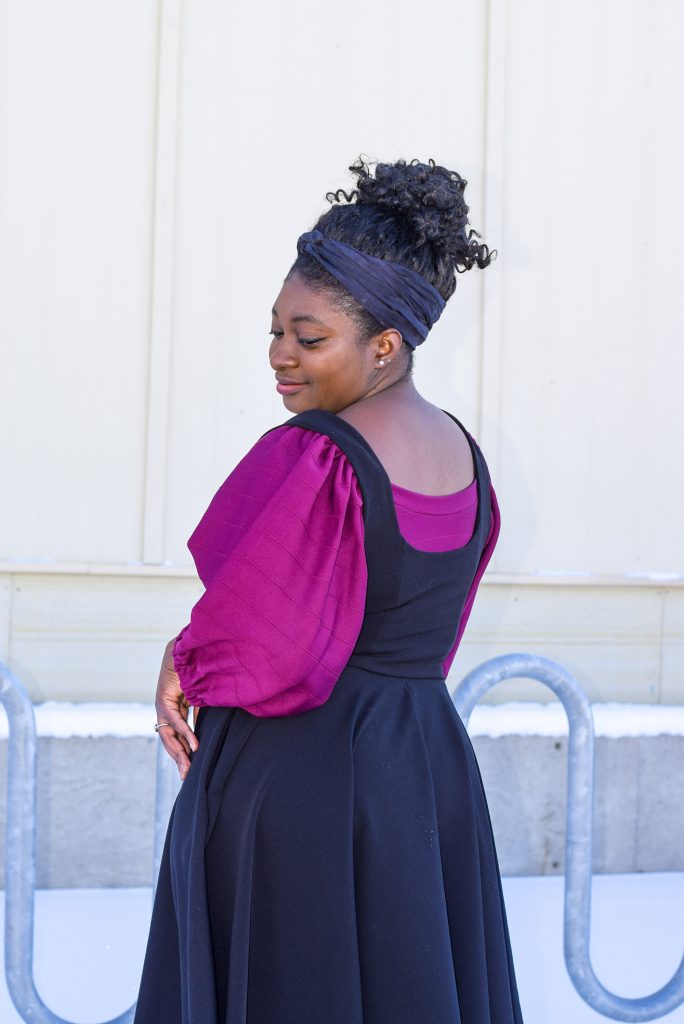 My body measurements: Bust – 40" / Waist – 35" / Hips – 47"
I cut a size 14 for both the bodice and skirt and graded to a size 16 at the waist. For the bodice, I cut the D cup version and went with the version A length. I always look at the measurements on the actual paper pattern to determine which size to make instead of the measurements on the cover of the pattern as I find them more accurate. I made no other modifications to the pattern.
Sewing Tips
It is important to try on the bodice before attaching the skirt. If you're anything like me and do not make muslins, this step is essential.
Once I attached the skirt to the bodice, I left it to hang for a day. This is because some fabrics will 'grow' and distort at the hem because a circle skirt is cut on the bias. If that happens, you'll need to ensure the hem is even before stitching it. This fabric did not do that but it was good to make sure.
Because it's currently pretty chilly, I paired it with another knit blouse I made about a year ago. I love the fit of this dress so much and can see multiple colors in my closet!
Happy sewing,
Sylvia (@theravelout)