Hello fellow sewists! My name is Sara and I am very excited to join the Fabricville Blog community!
Like many of you, I am already deep into my summer sewing, having completed quite a few dresses. I realized that my wardrobe was missing a layering piece for the cooler days/evenings.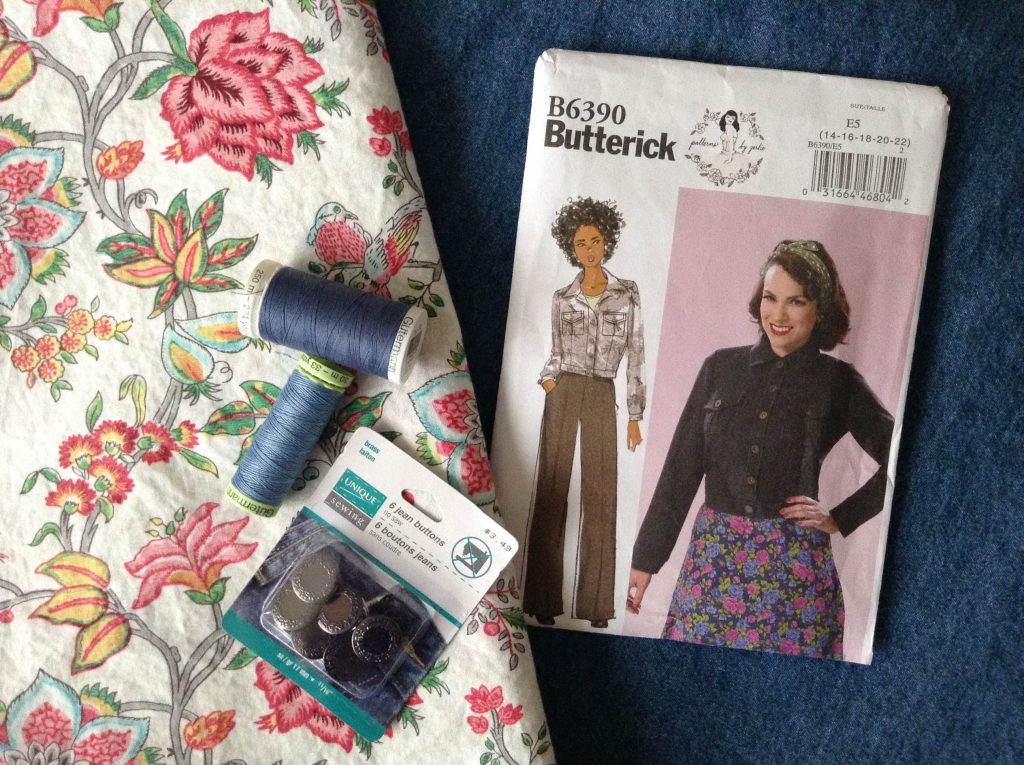 I have been wanting to make the B6390 pattern by Gertie jacket for quite a while. I found the perfect fabric for my project: the 8 oz Bleached Indigo Laundered Denim, and decided on a cotton for the lining from Fabricville's summer collection: the Susannah Printed Cotton – Birds & Flowers – White. I love this beautiful print, it has a nice vintage look that compliments the style of the jacket.
This pattern was really fun and easy to sew and came together quite quickly. I love working with stable fabrics such as denim and cotton because they do not distort after cutting and everything always lines up perfectly!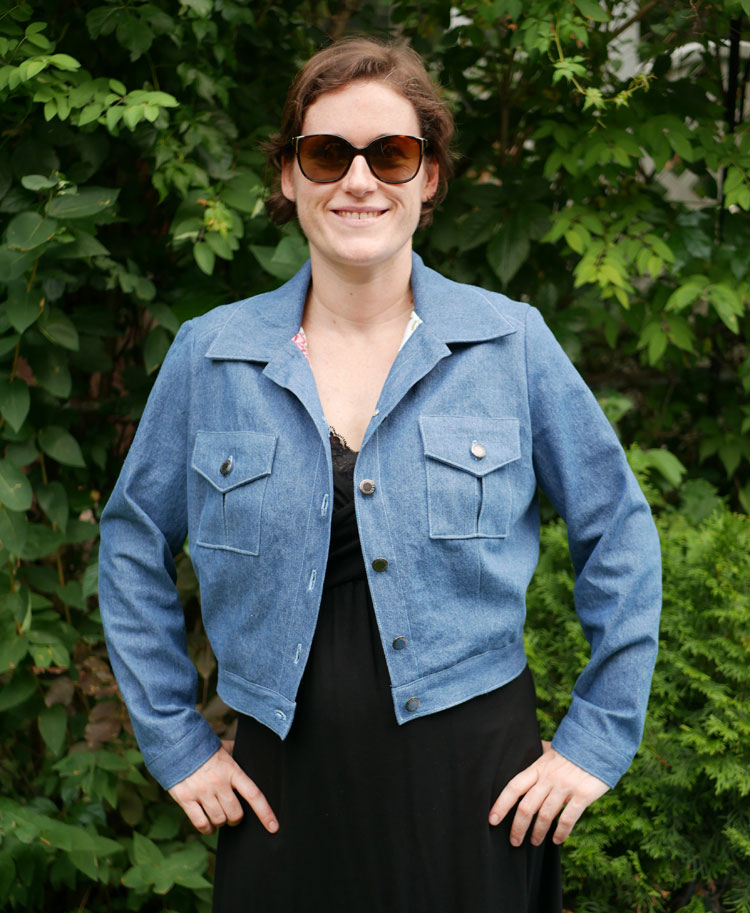 I made the following adjustments for fit:
I chose size 14 according to the finished garment measurements printed on the pattern.
I made a 1 " swayback adjustment.
I shortened the sleeves by 1.5".
I omitted the top collar button because I honestly would never button it all the way up, and I find the collar looks nicer without.
I only used interfacing for the collar since the fabric was stable enough.
Items featured in this project:
I am very pleased with my jacket, it has a nice weight to it without being too warm.
I hope everyone enjoys their summer and especially their summer sewing!
Until next time!
Sara