Hello dear fabric lovers and sewing enthusiasts,
Spring is almost here! And with each new season comes the need for a new jacket! It is still quite cold and snowy here in Montreal, but I was inspired by Fabricville's new selection of linens to create a lightweight cropped trench for Spring and Summer. I chose the Bahama Printed Linen – Leaf – Brown because it remains a neutral color but has the added pizzazz of a beautiful print.
I used the Lisette Butterick 6331 pattern to create my jacket. It is a classic 6 button, doubled-breasted trench jacket with notched collar and back button shield. It is very comfortable to wear with its raglan sleeves and elasticized back casing.
I cut a size 14 and made no alterations, since it was marked as loose-fitting. I find the sleeves to be very ample but the jacket sits snugly at the waist and hips.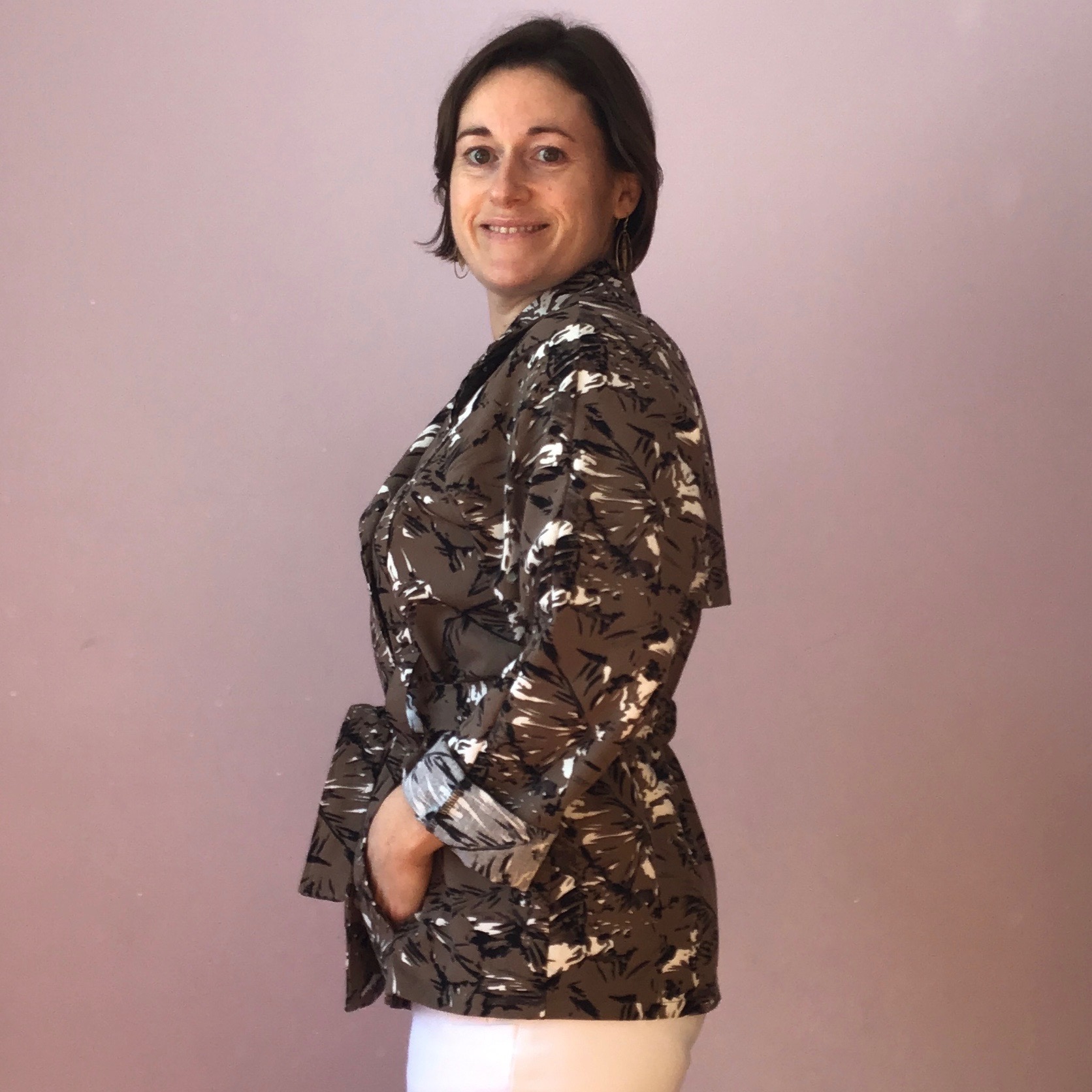 Jackets are always fun to sew, I had no problems with this pattern, although beware when you sew the lower buttons on, not to trap your pockets!
I am pleased with how this jacket turned out, it has a bit of the safari look I was going for, but a bit less traditional than a plain tan or khaki.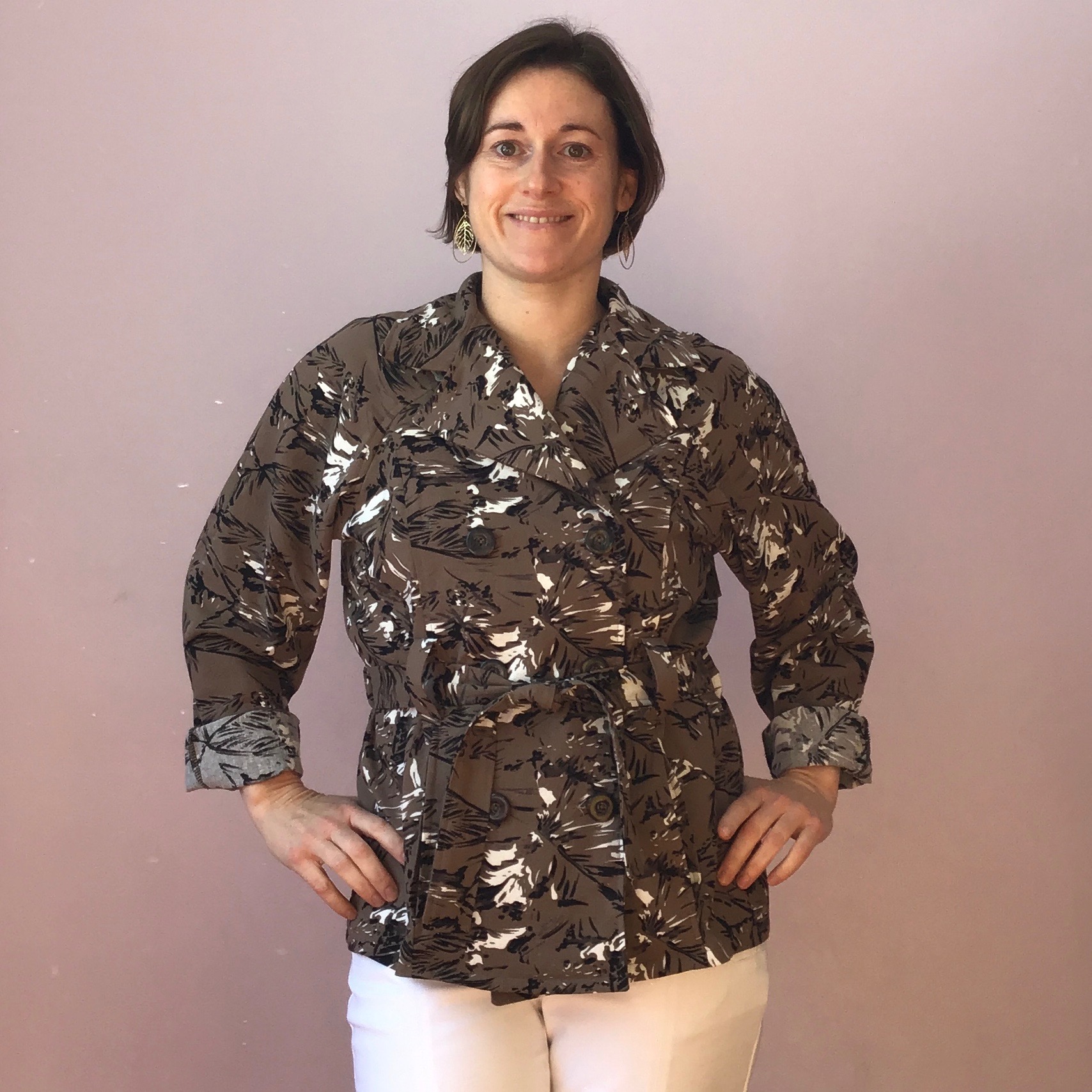 Until next time, happy sewing!
Sara
Items featured in this project:
Bahama Printed Linen – Leaf – Brown
https://fabricville.com/en/bahama-printed-linen-leaf-brown.html
Elan 2 hole 1" buttons