I recently had the privilege of attending an event at the Laval Fabricville for the launch of their new Fall fabric collection. It was definitely inspiring, I knew immediately what my next project was going to be.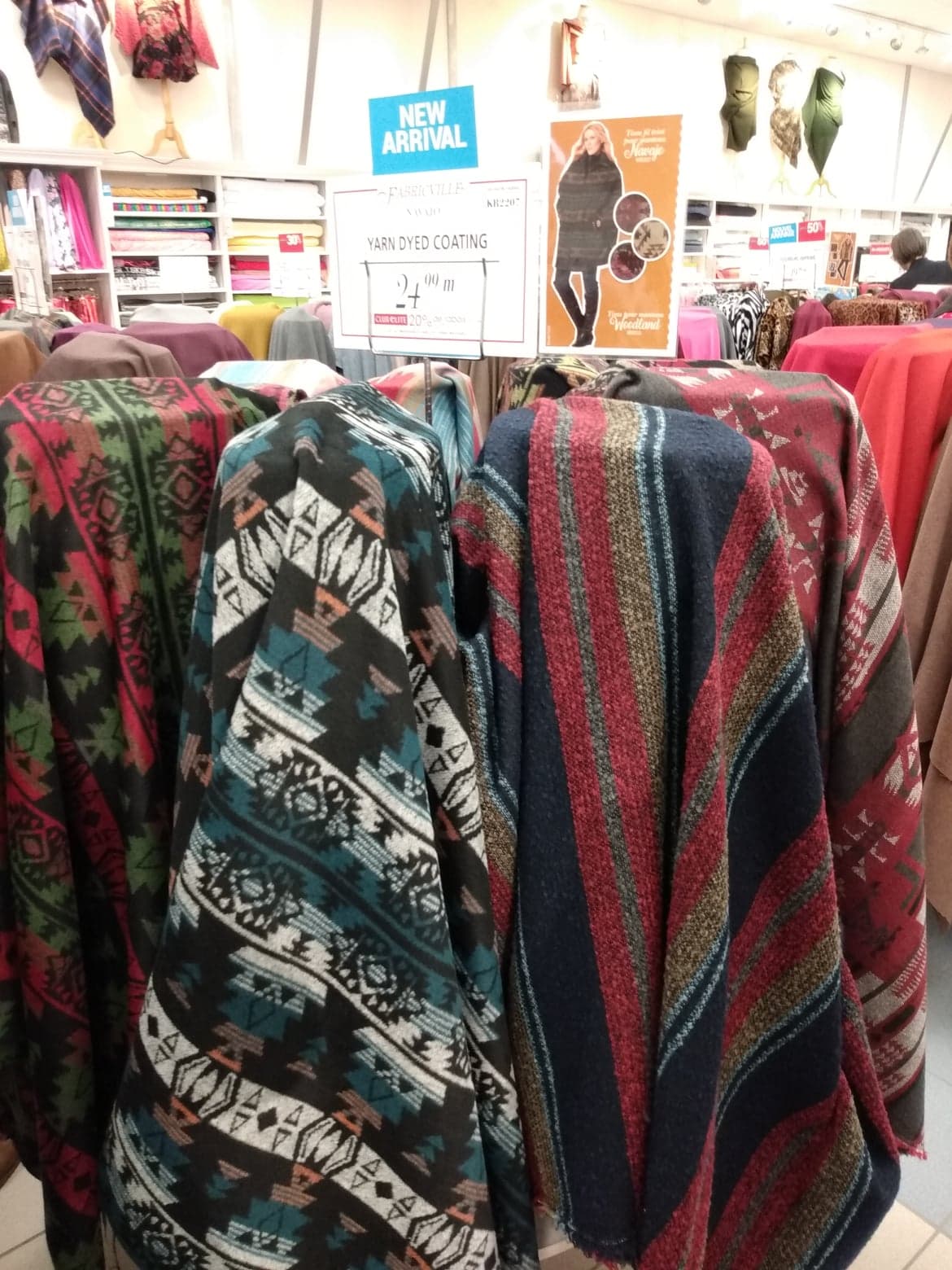 The fabric
The minute is saw this beautiful Navajo look yarn dyed coating, I knew I had to have it, and what type of coat I wanted to make with it.
Yarn dyed coating – NAVAJO – White / Blue / Black — Fabricville
This fabric is gorgeous and very easy to work with. It is available in various colours and different prints. I really liked the blue and orange combination for Fall.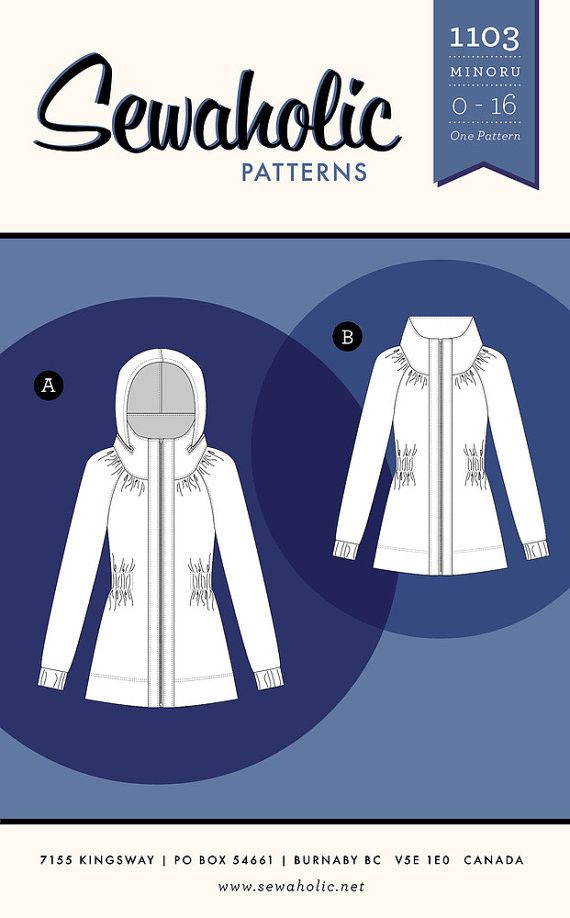 The pattern
The pattern I chose has been sitting in my stash for far too long, it was just waiting for the perfect fabric match! The Minoru Jacket from Sewaholic Patterns is a zip-front weekend jacket with raglan sleeves and a fitted elastic waist. It calls for a light to medium weight fabric, so I was pushing it a little bit with this heavier coating but I am glad I kept with my original choice because I love how it turned out! Also, Fall in Montreal tends to get quite cold and lighter jackets usually don't last for very long before being swapped for a heavier coat. This pattern is a dream to work with, it is so simple to make and has easy features like raglan sleeves and an elastic waist. The only down side is it has no pockets. I would have normally just added some on but I did not want my coat to get too bulky and I like the simple clean look of the jacket without pockets.
The making of
This project came together quite nicely, I completed it in two evenings. I really like how this coat is constructed and the fun features like the hidden hood in the collar. I had absolutely no issues in the making of this coat. I did spend a little extra time pattern matching so the elements would line up straight. I think it turned out great.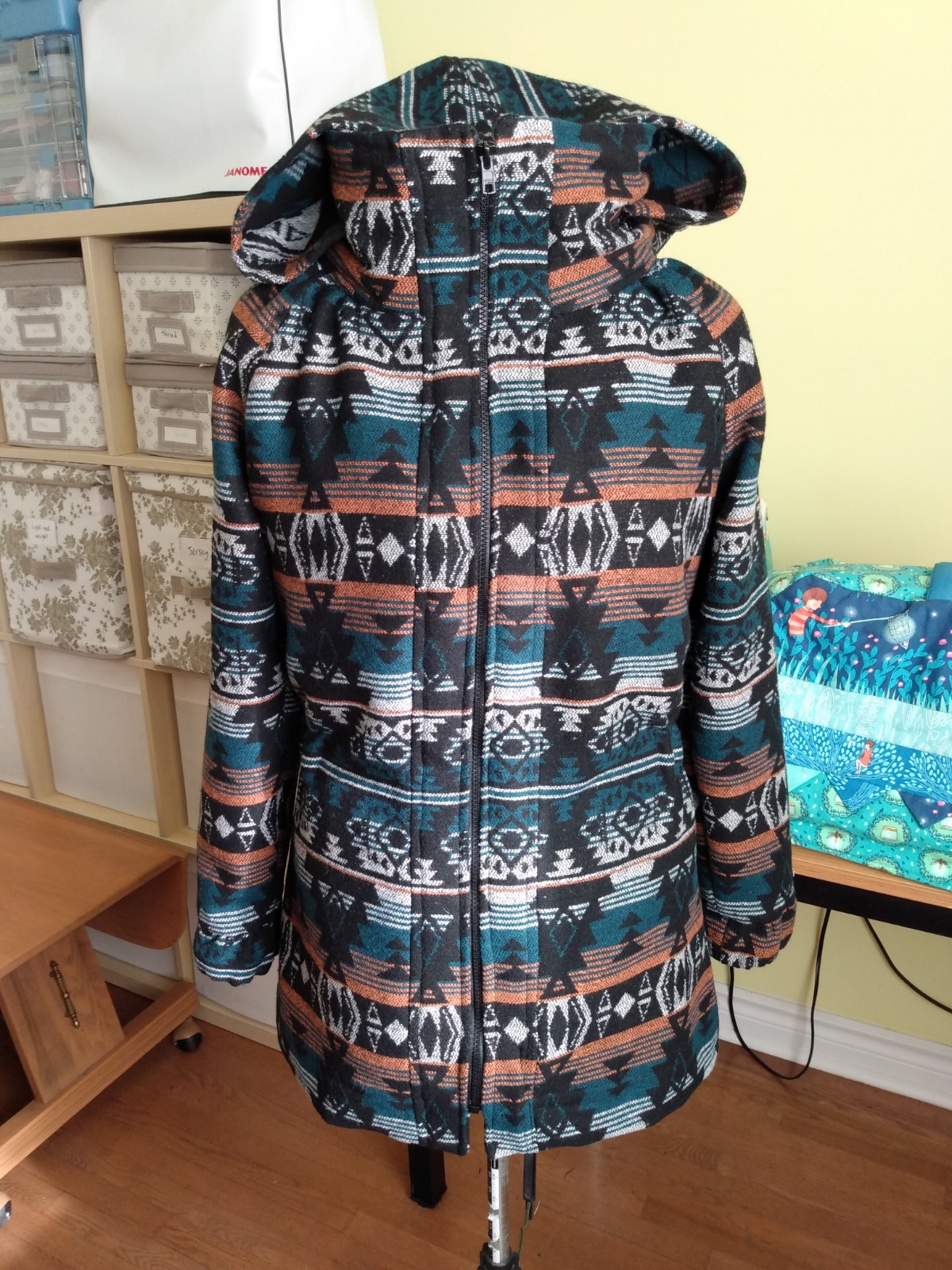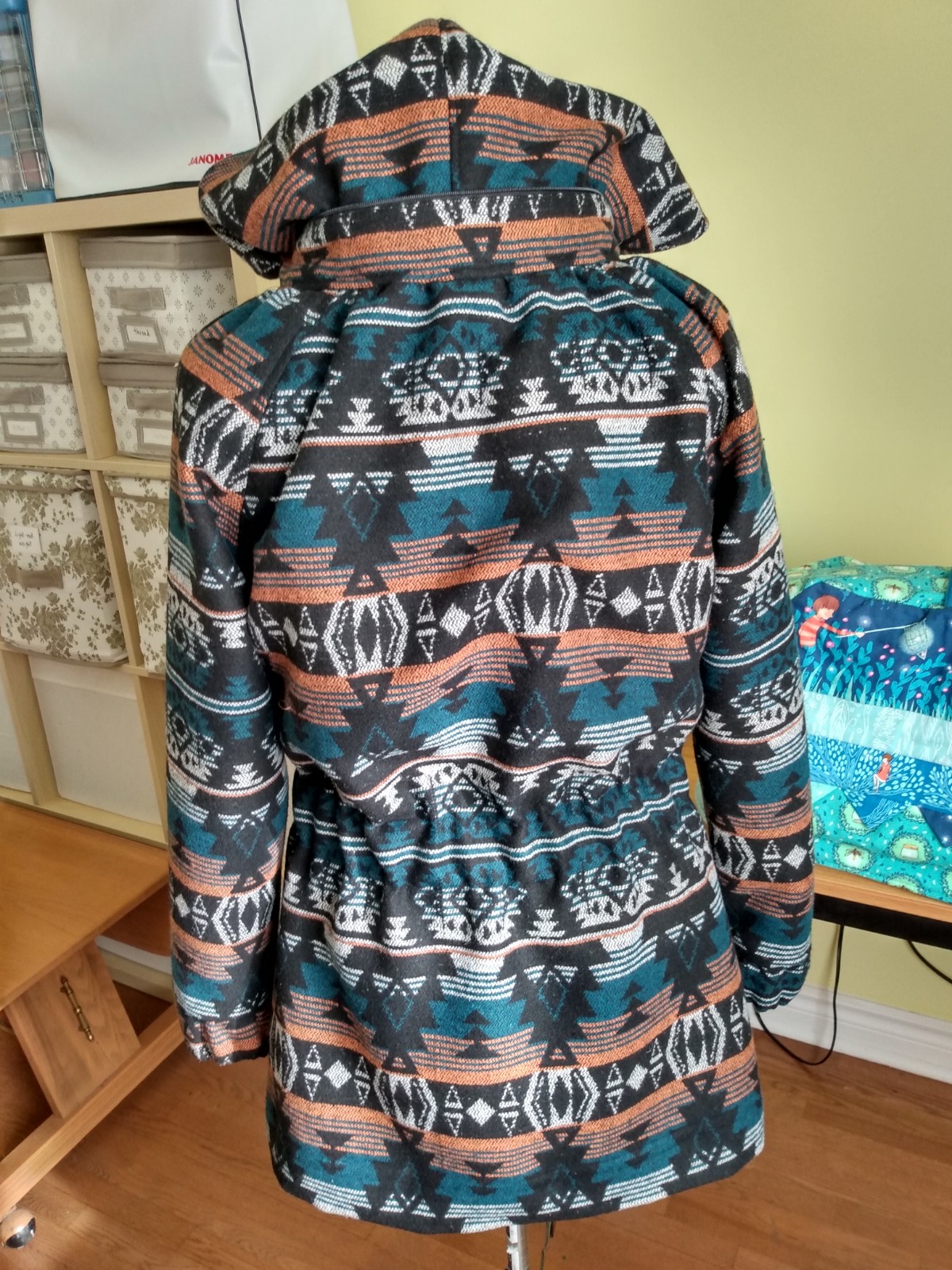 Conclusion
My instincts were not wrong about this fabric and pattern match, I absolutely love my new Fall coat, it is cozy, comfortable and stylish!
Thank you for reading and happy sewing!