Adding a touch of colour to my otherwise neutral living room with my DIY No-Sew Cushions.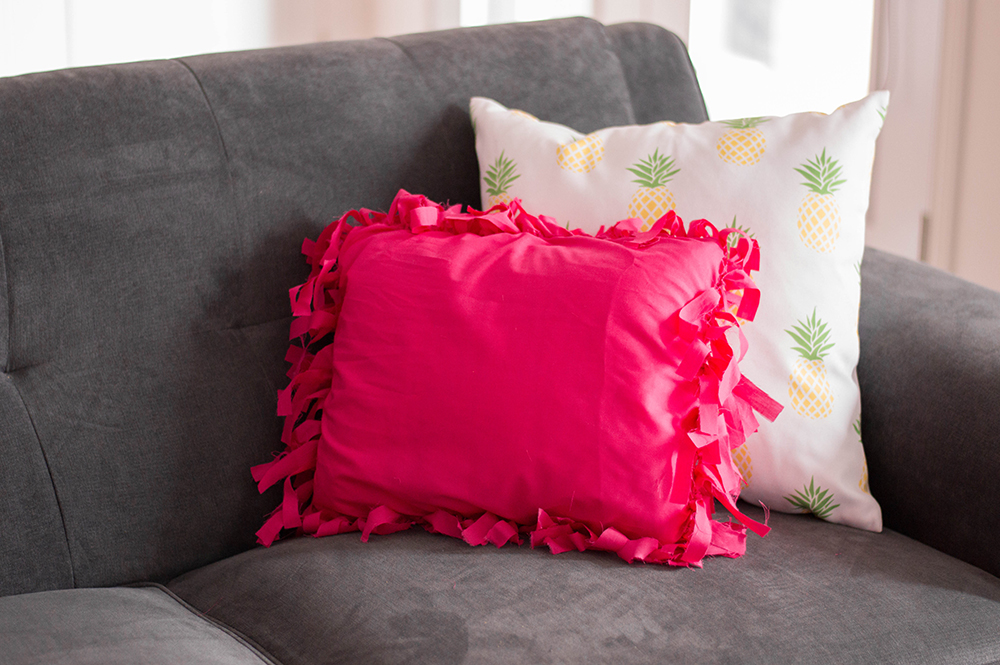 Hey, everyone! My name is Lisa Favre and I am the lifestyle blogger behind Fabulous Habits. I am so excited to partner with Fabricville and show you my easy DIY No-Sew Throw Cushions.
The sofa in my living room boasts a beautiful velour-like fabric. It's a gorgeous muted navy blue in colour so accessorizing it is a breeze.
For the summer, I really wanted to add simple throw cushions to give my sofa a jolt of colour. I already had a set of patterned of throw cushions and so I figured it could use more of a pop. I made my DIY No-Sew Throw Cushions in a bright fuchsia and it 's just what my living room needed.
How to Make No-Sew Throw Cushions
What You'll Need:
2 cushion forms
4 pieces of fabric (color of your choice!), 4 inches longer on each side than your cushion forms
Scissors
Step 1: Cut the Corners
For one cushion, place two pieces of your material on top of each other. Cut out a 4in x 4in square on each corner
Step 2: Tassels!
Along the sides of the fabric, cut small tassels, 4 inches in height and about half an inch in width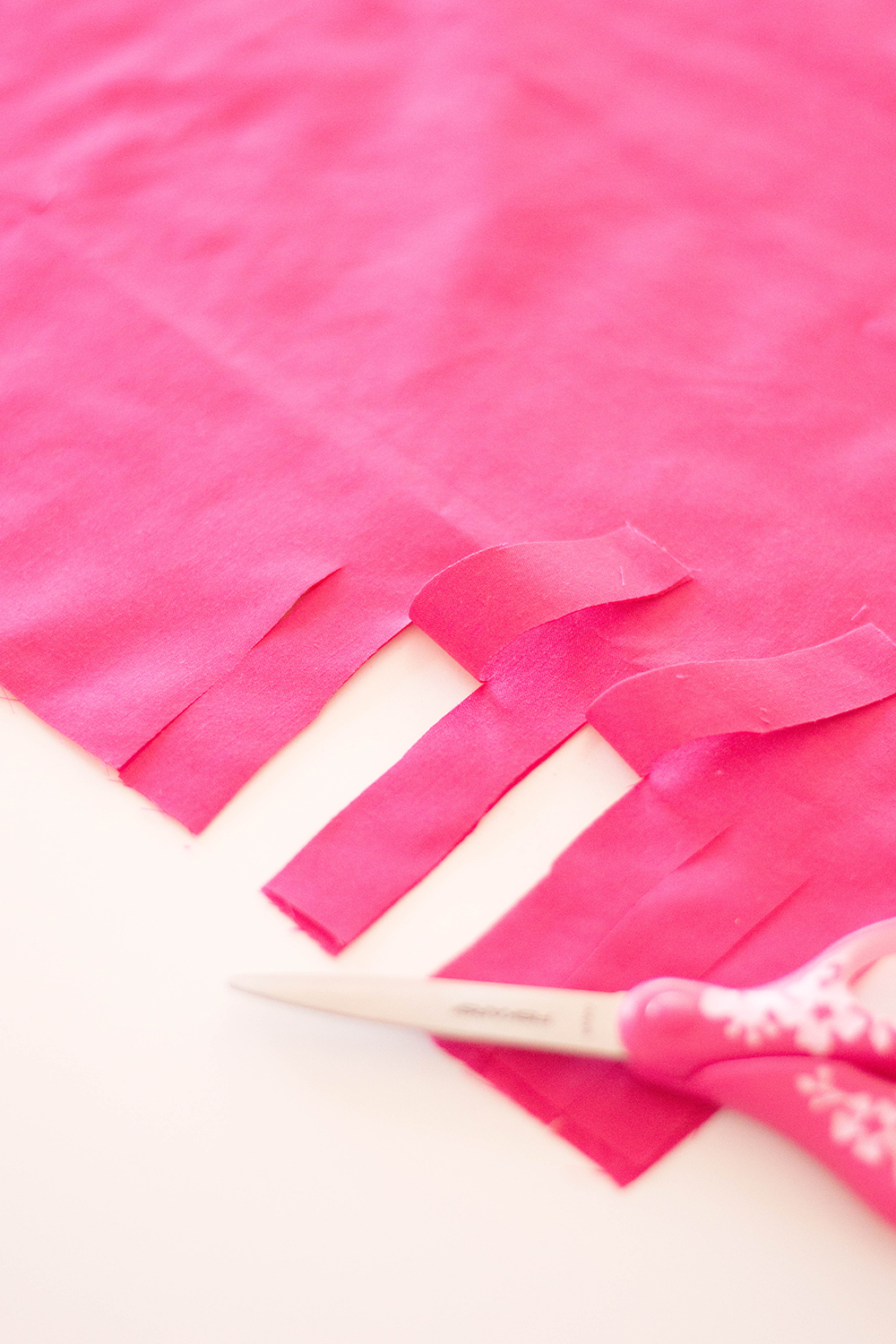 Step 3: Tie the Knots
…and no, I don't mean that you should get hitched! All jokes aside, you know those tassels you just cut out? Tie each (top and bottom fabric) with two knots, leaving one side untied.
Step 4: Cushion forms
Stuff your cushions forms into your cushion covers and then secure by tying the rest of the tassels.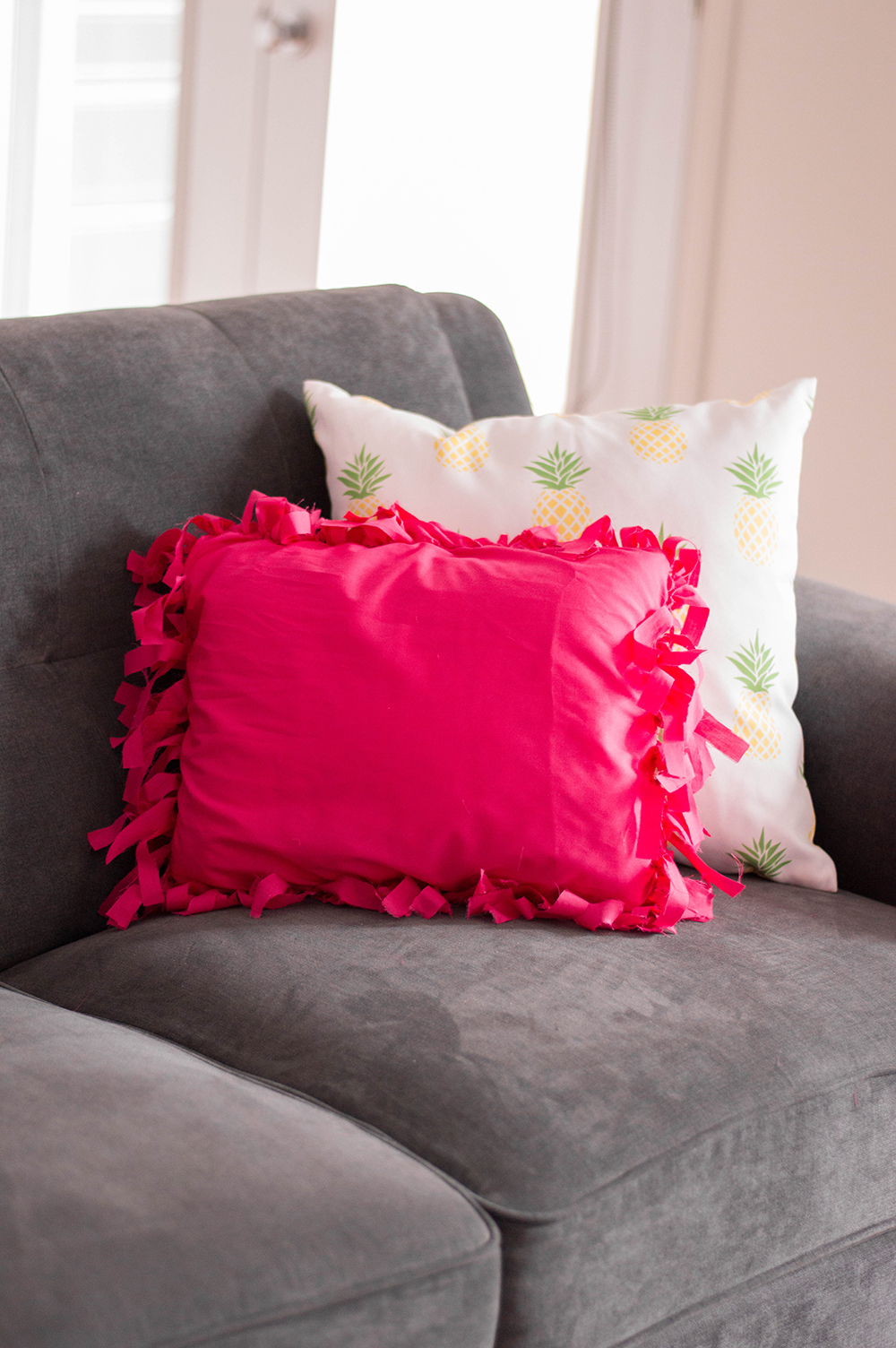 Do you like no-sew projects? What would you like to see on the Fabricville blog next? Be sure to check out my blog, Fabulous Habits, and connect with me on social media!