For most parents and kids, September means back-to-school season. For fashion lovers like me, it also means the arrival of new Fall fashion! Fabricville's buyers sourced the latest trends in fabrics and I can't wait to share them with you.

The great attraction of athleisure is indicative of our need for comfort and practicality. Nowadays, you can easily go from the gym to a brunch with friends while wearing the same pair of leggings. Athletic fashion has evolved towards comfortable fabrics, the latest trends in colors and flattering designs that even the most sedentary among us want to wrap themselves in lycra!
Whether you train at the gym, run outside or do yoga at home, you can sew your own look.

When you wear a pair of leggings, you can bend; you can lunge and even run in them. It is the ultimate activewear pants because they move with you.
To kick things up a notch from basic colors, think with color-blocking. To keep things cool, think mesh knit inserts.
Flashback to the eighties with crop tops. Pair them with high-rise leggings to create an elongated look.
Another strong trend right now is the open-back top. It's the perfect thing to wear to stay cool while working out. It's also perfect for showing off those cute strappy sports bra!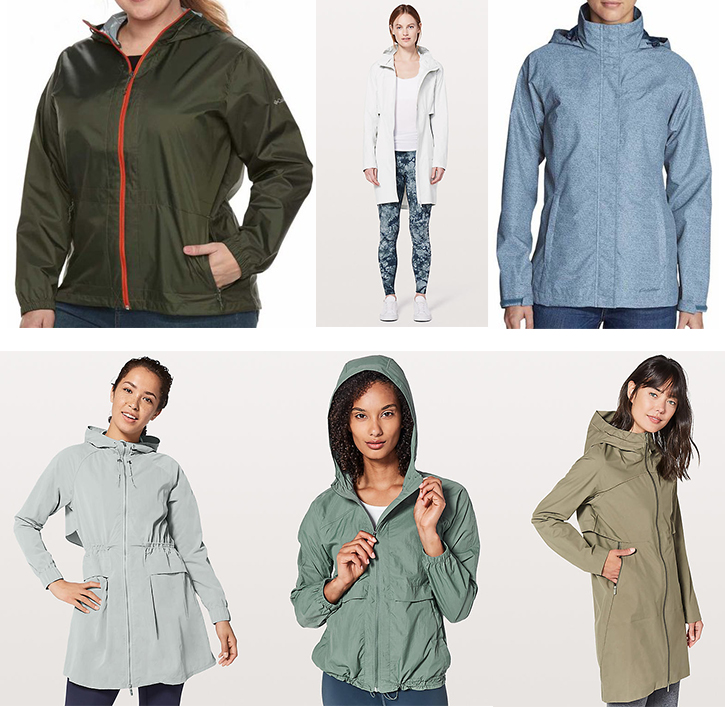 Among all the activewear sewing patterns available, here are the options that we suggest :

Since I jog outdoors, I chose to sew a pair of leggings, a matching top and lightweight jacket.
My starting point was McCall's pattern M7663. I decided to make the leggings using black heavy activewear knit. It's perfect for swimwear, leggings and fitted tops.
For my top, I used the fuchsia heavy activewear knit with Jalie pattern 3668.
For the jacket, I started from pattern M7663 which I modified by making it longer, adding a drawstring waist, two front patch pockets, a snap placket and a stand collar instead of a hood. I sewed it in olive ripstop nylon and, for more comfort, I lined it using olive Bemberg rayon.

The UNIQUE extra-long easy threader makes replacing drawstrings in sweatshirts, bathing suits, pajamas and sweatpants a breeze.
To use it, simply thread the drawstring through the eye of the threader and then push it through the channel of the garment.

Gutermann fusible thread is perfect to fuse-baste binding, facings, appliques and zippers.
This thread is made of 50% polyester and 50% polyamide. It is unique as you sew it into the fabric like a regular sewing thread, and then iron it to set the element onto which it is sewn.
You can use it in the bobbin or on the top thread of your sewing machine and also in the lower looper of your serger.
Polyurethane laminate is commonly referred to as PUL. It's a polyester fabric with one face laminated with a polyurethane film. It is lightweight, flexible and easy to sew and it is durable enough to be machine-washed and dried many times. This fabric is 100% waterproof so it is perfect for diaper covers.
By Chantal Lapointe for Fabricville © 2018 All rights reserved.