Fall has a way of sneaking up on us. Slowly but surely, the temperature is cooling and soon the leaves will start turning. And if you're a fashion lover, you will want to greet the chill in the air by updating your wardrobe.
While there are plenty of wardrobe updates your closet needs for fall, topping it all off with the perfect jacket is essential. Here are the top jacket trends to embrace this fall.

The motorcycle jacket is back in full force this season. Dare to wear it in pastel for a romantic look.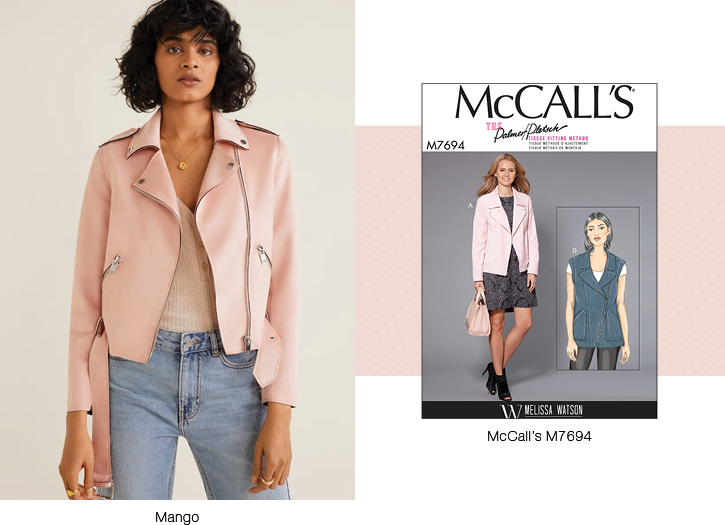 Those looking for a sophisticated look will be charmed by the boyfriend jacket.

Fall weather sometimes means rainy weather. To keep you dry during fall, there's nothing better than a classy trench coat for ladies.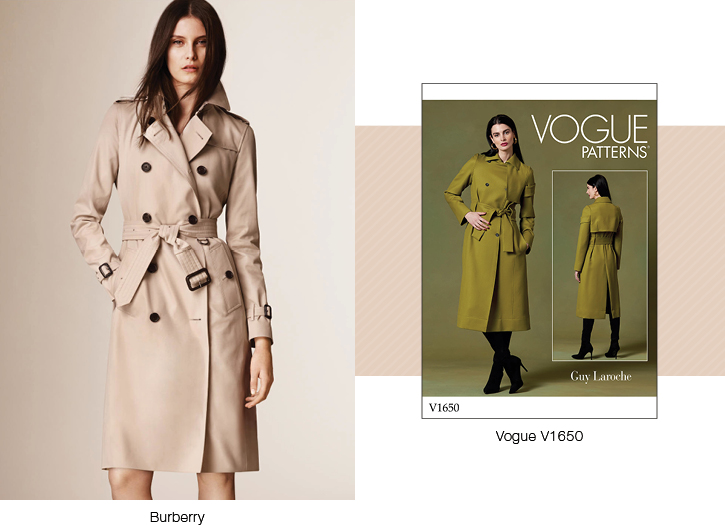 Let's not forget the classic anorak which is a fall essential.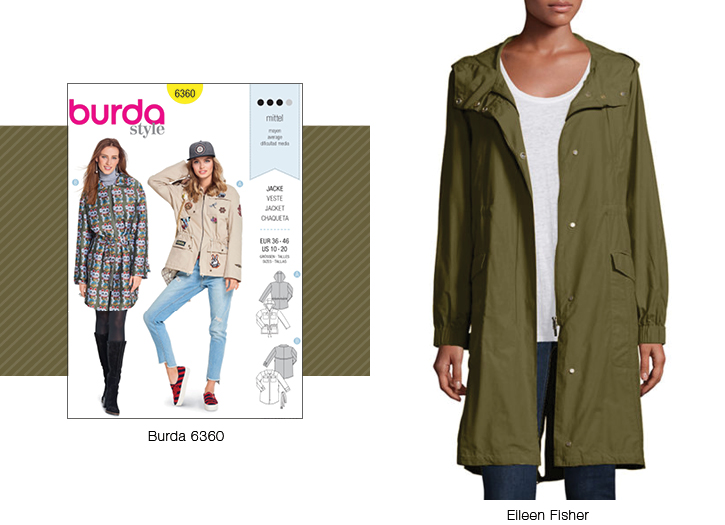 The bomber jacket is still very popular for both men and women. With its sporty look, it's a must have for a casual wardrobe.
Fall weather sometimes means rainy weather. To keep you dry during fall, there's nothing better than a Mackintosh raincoat for men.
---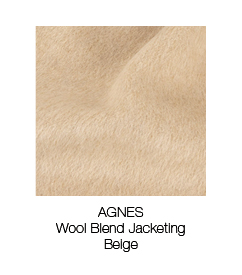 ---


This handy-sized mat allows you to iron on any surface. To use it, just place it on a flat surface and steam away! The ironing mat is designed to protect the surface underneath so you can use it anywhere. The mat is also equipped with a magnet at each corner so that you can also use it securely on top of a washer. The practical format of this ironing mat makes it ideal when a cumbersome ironing board is not practical. It is a great option to bring when travelling or when you are in a small space (RV's, dormitory rooms…)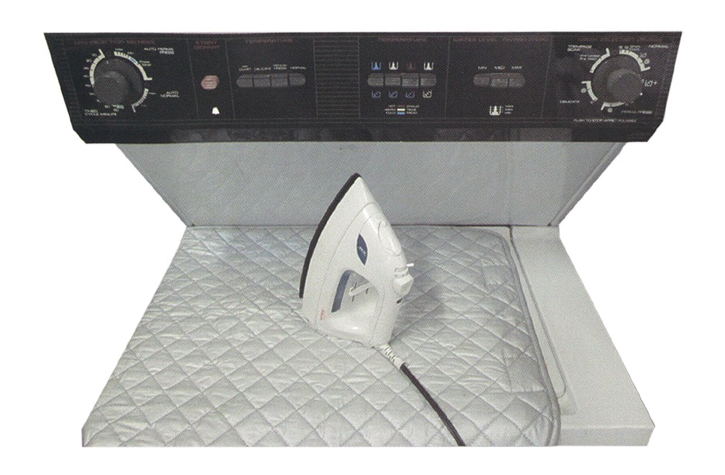 To press flat and smooth seams and to protect the fabric you are ironing, you need a pressing cloth that has a high heat tolerance. This 11 X 28 in. cotton pressing cloth can be used with a dry or steam iron. To use it, set your iron to a suitable temperature, place the pressing cloth between the fabric and the iron. If needed, dampen it with a water mist spray.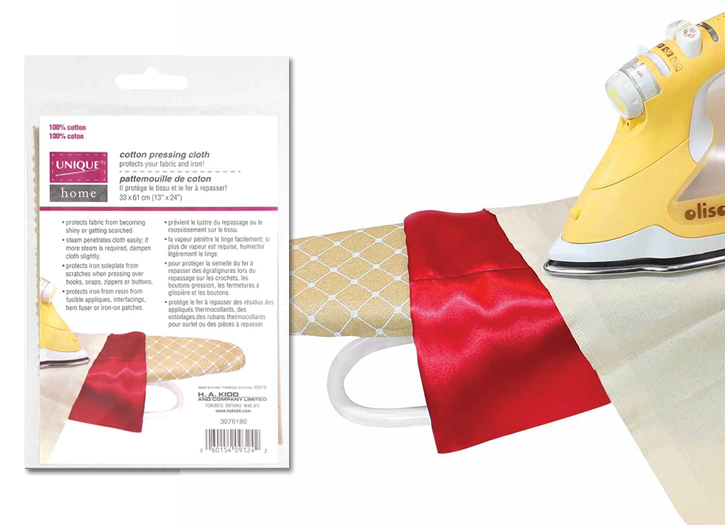 This transparent and flexible plastic rule is graded in metric and imperial format. I use this ruler in all my sewing projects: drawing a pattern, adding seam allowances, enlarging a pattern, guiding the rotary cutter to cut fabric, etc.
---

When I was looking for a fall jacket, I immediately thought of the new Tania Coatigan 3906 by Jalie. This cardigan-blazer jacket without front closures is perfect to throw on over a dress and look instantly chic while keeping you warm in the cooler fall temperatures! The addition of angled seams and clever pockets give this pattern extra appeal.
The recommended fabrics for this pattern are stable knits or linen. Since I'm a librarian and I love sewing with unexpected fabrics, I couldn't resist this cotton home decor fabric (PK Studio Cursive Caps in beige). Just look at those beautiful cursive letters. I can't wait to wear this to work.
I made very few alterations to the sewing pattern. Jalie's patterns are always well drafted. Because I'm only 5'2", I had to shorten the body and the sleeve length slightly. I also increased the bicep girth by 1.5" since I generally find Jalie patterns' sleeves too narrow for my body. I also decided to insert some narrow satin piping to accent those angled seams. It took some careful hand basting to ensure that the points matched up at the seams. Because this drapery fabric tends to fray easily, I bound all the interior seams. I also finished the facing with bias binding for a tidy and attractive edge.
Overall, this was a quick sewing project with a well-drafted pattern that has clear instructions. I recommend this pattern for the enthusiastic beginner on up! If I sew this pattern again it again, I'll probably make the body one size smaller for a slightly snugger fit. A great pattern, a high-quality fabric and a print that I love have turned this sewing project into a hit for me!
This fall I had to replace my 18-year-old jacket. I need something that will stand up to the winds and rain while being long enough to wear over a blazer. My inspiration came from Prada's 2019 fall collection, the " Look 31 ". This nylon jacket has a mid-thigh length and has trendy oversized patch pockets that are accented with shiny hardware.
To sew my jacket, I picked Burda 6932 pattern. It is straightforward and easy to put together. I would recommend it for sewers with some experience. I simplified the pattern by eliminating the welt pockets. To emulate the look that inspired me, I added a few patch pockets, epaulettes and cuff belts. As fabrics, I used the Polar Shield Navy Nylon and the Quilted polyester lining. As thread, I recommend Gutermann #118 and Coats and Clark 4980.
A word of caution: this Burda pattern runs very true to size. I did not follow the pattern's sizing recommendation based on my measurements and regretted it in the end. Because of the addition of the quilted lining, the coat feels smaller. I should have used the next size up. However, if I were to sew the same jacket without the quilted lining, I would use the same size pattern. One more thing: there is a generous amount of ease in the sleeve cap. This nylon fabric did not ease well so I had to lower the sleeve cap height by 2 cm to be able to set the sleeve properly.
Fashion changes and I am not the only one who can detect a shift on the horizon. We are going from very narrow to wider pants and dresses. This, of course, means I have had to rethink my jackets for fall and to consider sewing something shorter that would go well with this new profile.
I decided that a classic moto jacket was just what I needed. I chose McCalls M7694 pattern because I liked the simplicity of the design and some nice details like the shaped back yoke and pleat. For some reason this pattern is listed as "easy", but I really think, with welt pockets and lining, it requires intermediate sewing skills. That said this is a good pattern and the pieces fit together well with a nice ready-to-wear fit. The only change I made during construction was to use my own method for welt pockets. I used one large square of cotton to make the pocket bag rather than to use the pattern piece in lining fabric. Also, I did not insert the suggested front snaps because the lightweight boiled wool I used for this project had enough body to hold the lapels in place without them. With our Canadian fall, I considered that there would be times when I would want to zip up this jacket. I thought that it would be easier without the snaps…
The fabric was fabulous—it was easy to cut and sew and took a press beautifully. Because this boiled wool is lightweight, this jacket can be worn open inside, and in cooler weather, outside too once it is zipped up. The best part of it all I feel very stylish in this. One of my granddaughters told me I looked great and the other one asked me why I was looking like a teenager. I took that as a compliment! I will be making this pattern again.
I've been seeing a lot of bomber-style jackets in the fall trends lately. I was looking for a pattern that looked comfortable, yet stylish. I thought that the Butterick B6181 pattern was the perfect mix of a bomber-style jacket with that stylish twist I was looking for while not being too casual.
For this project, I chose the Chocolate Brown Antonia Stretch Twill Suiting fabric. I figured chocolate brown was a great colour for the fall. This specific fabric was recommended to me by a fellow Fabricville blogger. The stretch in this fabric is minimal and you barely notice it while sewing. Although this fabric is a little tricky to press, it was such a pleasure to sew with. The jacket was an easy and enjoyable project to sew.
For this project, I decided to size down. Since my body measurements fall under a size 14 with Butterick's size chart, and I decided to go with a size 12. I lengthened the jacket by one inch, and I shorten the sleeves by a quarter of an inch.
I am happy how this jacket turned out it will get a lot of wear this fall! My favourite features are the jacket's sleeve bands and waistband. I will be making this jacket again in the future, most likely in plum.
---
By Chantal Lapointe for Fabricville © 2019 All rights reserved.