To celebrate summer's arrival, why not sew yourself a new dress? This year, there are a lot of options that you will want to wear from morning until night, at work or on vacation. To help you navigate through this season's many trends, I offer you two tips to help you pick the right style for you.
The first tip for choosing a figure-flattering style is to try to create harmonious proportions. A well-fitting dress will reward you with the magic of balancing out your silhouette. Our goal is to visually equalize the upper and lower halves of the body and to give the illusion of a smaller waist.
The second tip is to select a model that will accentuate your silhouette's strong points and hide the weaker ones. Whether you prefer to emphasize your shoulders, your cleavage, your waistline or your legs, pick a style that highlights your favourite body parts. That way, you are sure to put the focus on your best asset.
By applying these simple tips, not only will you create a silhouette that will appear well-balanced, but you will also draw a lot of attention, for the right reasons! Even though there are dozens of styles of dresses that I could talk to you about today, I decided to focus on three of the most popular styles:
The shirtdress,
The fit and flare dress,
The wrap dress.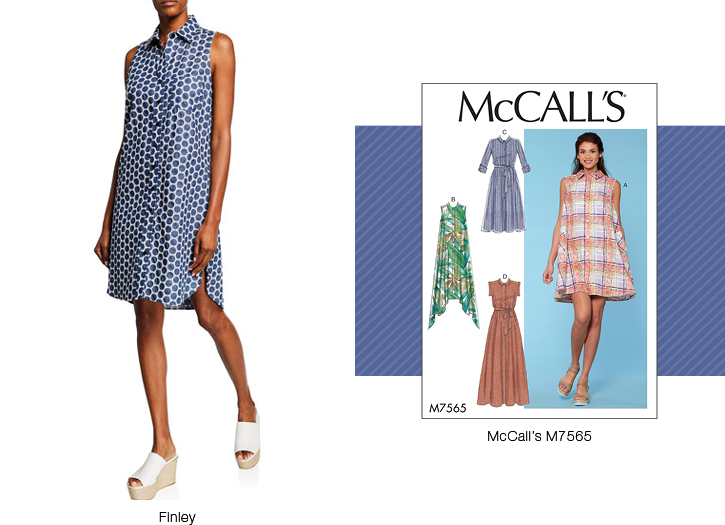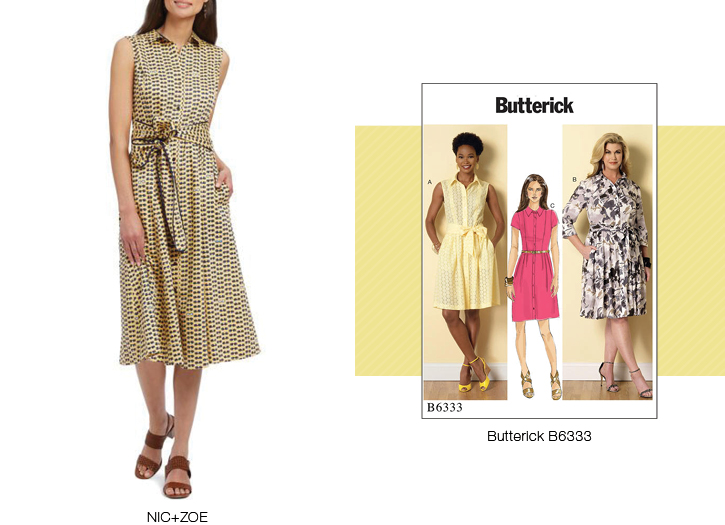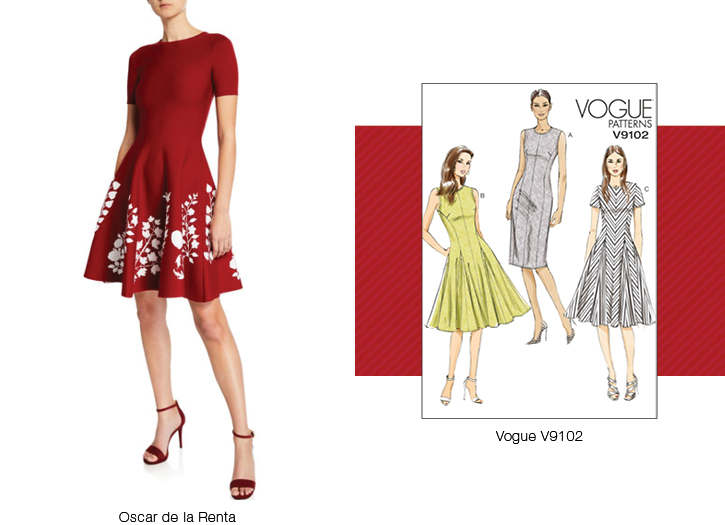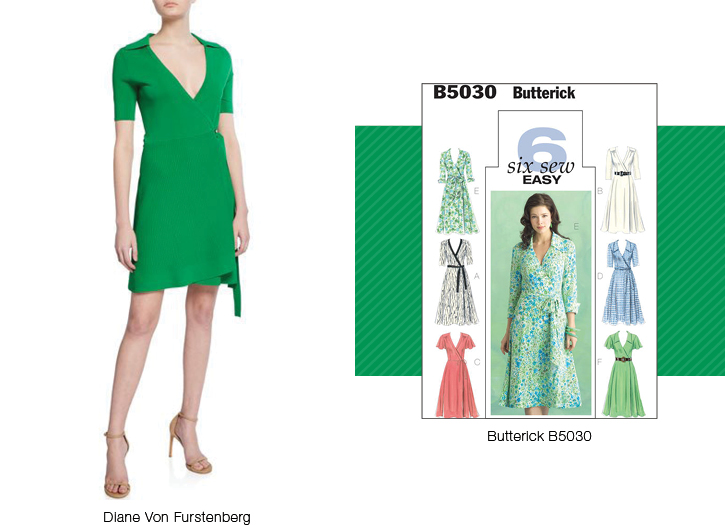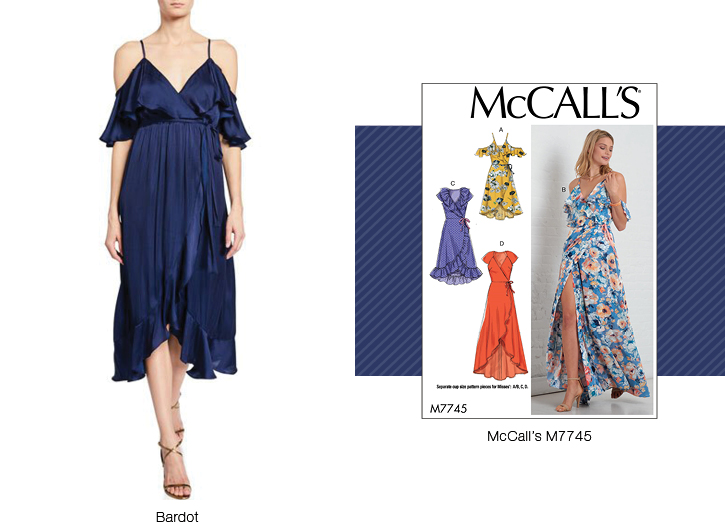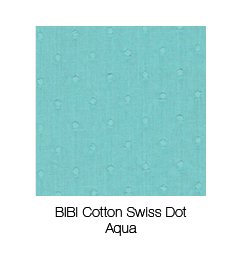 This grid-printed tissue paper is an essential tool for sewers. This grid-printed tissue paper is perfect for pattern alterations and for drafting your own patterns. The grid is printed in metric measurement. Each packet contains 5 sheets of 150 x 110 cm grid paper.
Use the Hot Ruler to measure, mark, fold and press hems. It is heat resistant so you can press directly on the ruler. It can be used with dry or steam irons. I used it to hem my dress. I think it's a really practical tool!
The UNIQUE buttonhole cutter is used to open buttonholes or making small cuts on fabrics. Its ergonomic design makes it easy to use and comfortable to hold. To use it, all you need to do is to position the buttonhole cutter's blade on the buttonhole and press down firmly to allow the blade to make a neat cut. Be sure to use the blade on a protected hard surface, such as a cutting board or a piece of wood. As for buttonholes that are smaller than 12 mm (circa 1/2 in) you just slant the chisel slightly when cutting to make a smaller incision.

The UNIQUE Seamfix seam ripper is a practical two-in-one tool. It is a seam ripper with a sharp blade and its innovative rubber lid remove loose threads without marking or sticking to the fabric. For best results, use on a flat surface. This seam ripper has now become a must-have in my sewing kit!

For the summer dress theme, I wanted to pick a dress that I could wear at work as well as to go out. I chose this Burda 6549 pattern for its shape, which fits well my curves. The dress features a nice low-cut neckline and flares at the hips. I like that the belt sits right underneath the bustline, which is flattering for a fuller bust without looking vulgar. As an alternative, I could have used a contrasting fabric for the belt. The option of having short sleeves is also very appreciated. I can't tell you how happy that this dress has pockets!
I opted for a printed fabric instead of a solid colour in order to accentuate the summery feel of the dress. This tropical cotton poplin fabric immediately attracted me. Its print feels summery while being elegant. I believe that Fabricville's cotton poplin is the ideal fabric for a light and breezy dress. At first, I hesitated between a printed fabric with a black background and another with a white background. But in the end, I decided that a black background would feel too dressy and less summer appropriate.
I did not have to make any pattern modifications. I simply shorted the length of the dress. If you ask me, this project is for an advanced beginner or an intermediate sewist. This dress features an invisible zipper and its bodice is lined. The pattern's instructions are well detailed and well illustrated. Overall, it's an uncomplicated sewing project. You just need to take the time to follow the instructions.
I like the end results. The dress is exactly as I envisioned it. You may have noticed that my dress looks very much like the dress on the pattern's envelope! If you want to try this dress pattern, I personally recommend that you put the invisible zipper on the side seam instead of putting in the back for practical reasons.
When I think about summer dresses, I think of bright colours and light and airy fabrics! When I first came across the pattern Butterick 6661, I instantly fell in love with the straps at the back of the dress. The crisscross straps are amazing! Although I loved both dresses on the pattern envelope, I wasn't brave enough to attempt to sew this dress using striped fabric on my first attempt.
For the fabric, I used the Hanky Linen in yellow as the main fabric and off-white Bemberg for the lining. The weight of the Hanky Linen is perfect for the summer and the smooth texture of the Bemberg Lining is great against the skin.
I modified the pattern by making a small-bust adjustment. Looking back, I think I could have taken out a little bit more fabric than I did. I will keep that in mind when I use this pattern again. I consider myself an advanced beginner in sewing because I'm still learning and trying out new techniques. Although I consider this pattern great for an advanced beginner, I would rate this as an intermediate-level pattern. I found it a little tricky to insert the invisible zipper with a seam pocket.
Overall, I consider B6661 to be a great pattern to increase your sewing skills! I really love the result as the dress is comfortable to wear with or without a bra. I will be making this dress again and, on top of the previously mentioned small-bust adjustment, I will also consider adding bra cups.
A beautiful summer dress is by far my favourite sewing project! This year, I have a specific goal: to sew a work-appropriate wardrobe, as it will be my first summer at my new job! For this project, I was inspired by the model illustration on the Butterick 6655 pattern. This style is very classic and looks perfect for the office. I love the modest neckline, the mock shirtdress front and the retro look of those large buttons! I purchased the Tahiti linen rayon print in navy dots (SKU VR805-001). This fabric was a dream to work with: it did not distort, it was easy to press and has a beautiful feel. It also looks very crisp and neat. The weight and drape are perfect for this type of fitted dress.
I followed the pattern's finished garment measurements to select my size. I cut a size 14 in view A and did not have to make any modifications to the pattern. The fit is perfect. I did not modify the length although I measure 5'3", and the hem comes right at the knee. This pattern is very simple to make, enough for a beginner, as long as you are comfortable with inserting an invisible zipper. The entire project came together nicely in a few hours.
I absolutely adore this pattern! I am very pleased with the final result. If I were to make this dress again, I would not make any changes, and I intend to sew another one! This dress is very comfortable and figure-flattering, I highly recommend it to all sewists!
The starting point for this dress was the arrival of the Spring-Summer fabric collection. I immediately fell for this Telio linen in the oregano colour. As soon as I saw it, I knew that I wanted to turn it into a maxi dress. Then, it took me a while looking at patterns to find something that would flatter my silhouette. Given that I'm slim on top, I picked a fit and flare pattern (McCall's M7777). It's the perfect style to camouflage rounded hips!
This dress was my first with a lined bodice. The pattern instructions were really clear and easy to follow. Overall, I would recommend this pattern to anyone who is not scared of sewing by hand since there is a whole lot of hand sewing involved to close the lining. Aside from the insertion of an invisible zipper, this sewing pattern does not require any special techniques.
I am very happy with the results. Now that I have adjusted the pattern for my silhouette, I would like to make another shorter version in a fabric with more drape.
By Chantal Lapointe for Fabricville © 2019 All rights reserved.