The trendy fashion jacket that will take you from Spring to Summer is presented here for HER, for HIM and for the entire FAMILY. Inspirations, sewing projects and products we love.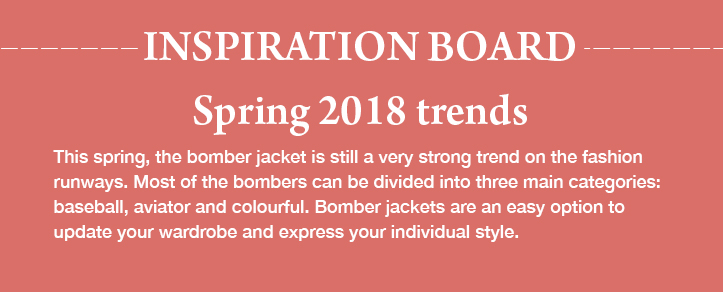 This style presents a classic baseball jacket look, with its ribbed knit trim and contrasting sleeves. It's often seen in bright colours with patches and embroidery. This type of bomber offers you many options to personalize your bomber!
The bomber jacket has been strongly popularized in the '80s with the release of the movie Top Gun featuring Tom Cruise. The classic flight jacket is often seen in olive green, navy, brown or beige. Its military origin calls for durable fabrics such as nylon, cotton canvas or twill and leather. Complete your look with aviator sunglasses and you're good to go!

This is the perfect style to express your creative side. We've seen this jacket in all colours, from sherbet hues to stronger and bolder colours. Maxi sized florals, silky textures and lace were very popular on the runways. It is the perfect item to showcase your love of colours and prints. For men and kids, this style translates well with prints, textures and vivid colours.
More laid-back than a blazer and trendier than a cardigan, the bomber jacket is the trendy item to wear. With its clean lines, it's easy to incorporate it into your wardrobe. Bombers are also very easy to sew. If you'd like to give it a try, here are a few suggestions of patterns and fabrics for the whole family!







For my bomber jacket, I wanted a version that I could wear to the office. When I saw this blue crepe fabric, I knew it would be the ideal fabric. Crepe fabric has a matte finish and has a textured weave that offers a slight stretch without Lycra. Since I wanted to wear all through summer, I decided not to line the jacket.
For the pattern, I decided to use Burda 6478, first because it has raglan sleeves and has an underlap for the zipper. To make sure that the inside of the jacket is as neat as the outside, I decide to put the pockets on the outside of the jacket.

Eaze-Out Super Concentrated Stain Remover is a triple threat;
it effectively and safely removes stains even on the most delicate fabrics,
it is an efficient laundry booster, and
it is eco-friendly and biodegradable.
I've never used a better stain remover. It gets the worst stains out every time and I`ve used it on many types of fabrics. It even got rid of balsamic vinegar on my brand new silk blouse a couple of years ago.
To use it as a stain remover, just wet the soiled area with cold water, squeeze a tiny dollop of Eaze-Out on the stain and work it in the stain with the tip of your fingers. Let it sit for a few minutes and then wash the garment as usual. If you are dealing with a very stubborn stain, you might want to repeat the application. Eaze-Out is safe for all colorfast fabrics. It does not contain any bleach or chlorine.
To use it as a laundry booster, just add two or three capfuls with your detergent. Eaze-Out will work its magic to brighten your whites and colours.
Eaze-Out has been a staple in my household for a very long time. I love it because it works and it has saved me tons of money on dry-cleaning. Give it a try; I'm sure that you will love it too!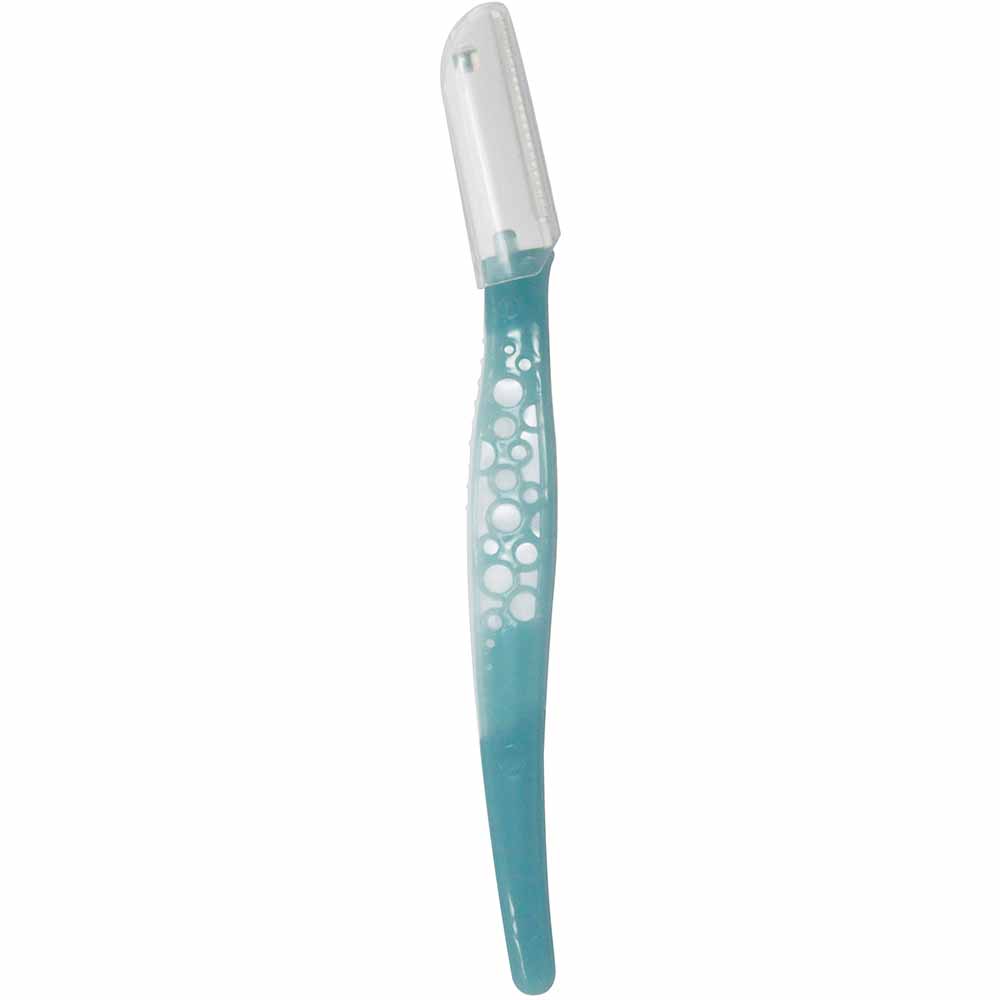 What if I told you that I found a tool that makes seam ripping less of a pain in the neck. Would you believe me?
The KAI seam ripper is a new product from Unique Sewing. Louise, the Laval store manager recommended it to me. It uses the KAI razor blades as the cutting tool. The KAI seam ripper will only cut the thread and not the fabric. The stainless steel blade is surrounded with plastic teeth that will protect your precious fingers and your fabric from the razor blade.
To use the seam ripper, simply pick the first few stitches with a regular seam ripper. Then hold the seam open with a bit of tension and slide the KAI seam ripper down along the stitches. Continue down the whole length of the seam. You will be surprised at how quickly your seams will be unstitched.
The KAI seam ripper has definitely been a time saver for me. I can't avoid ripping seams but my new KAI seam ripper will take care of them in no time!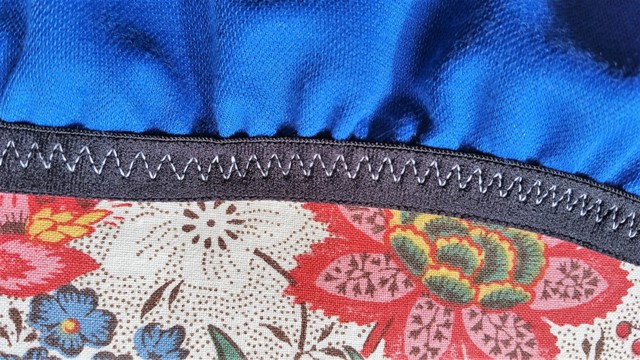 Fold over elastic is flat with a line running along its centre. This line makes it easy to fold the elastic in half. It has the dual purpose of encasing the raw edges while being elastic. It is sold by the meter and can be found in many colours.
You can use fold over elastic to finish necklines, cuffs, waistbands and leg bands. After working with on a few projects, I found that using a 3 step zigzag provides the best finish.
In this picture, I used a 5 mm wide stitch, and a 1 mm stitch length. I've used contrasting fabric and thread with the black elastic to better show the details.
By Chantal Lapointe for Fabricville   © 2018 All rights reserved.