Hello everybody,
I am excited to share my first Spring Fabricville project with you. This time, I decided to step out of my comfort zone and use a fabric type that I have never sewn with before and I loved it!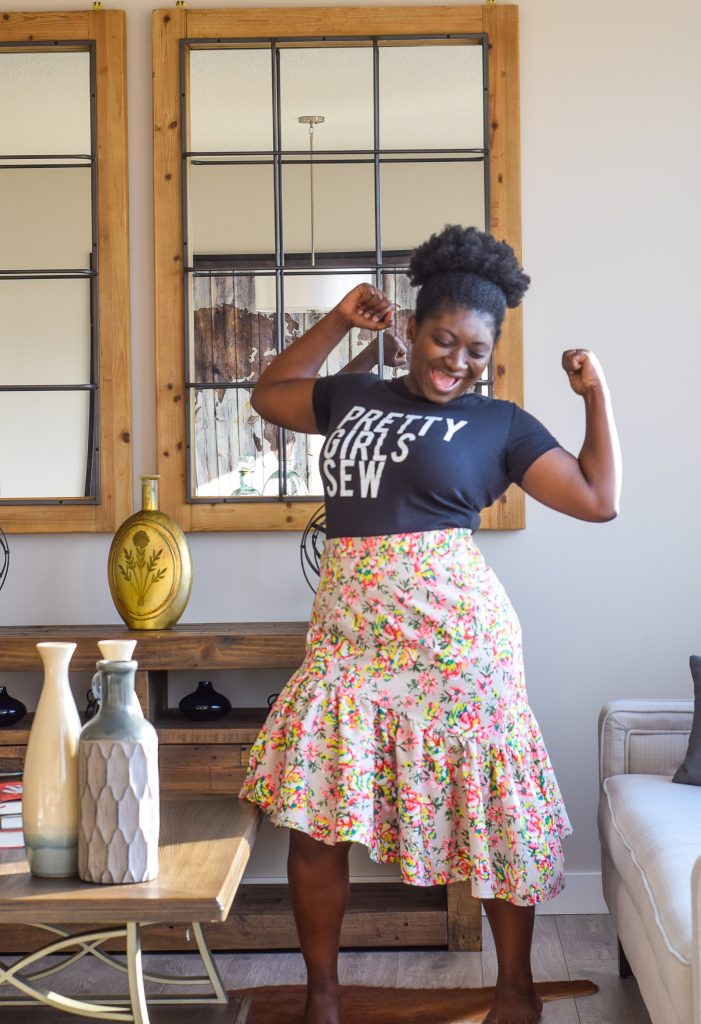 Floral Sierra Stretch Sateen
I was very pleased with this pretty, medium weight fabric when I received it and could not wait to work with it. It has a very slight stretch to it, and is silky smooth on the right side of the fabric. The actual contents are 65% polyester, 30% cotton, and 5% spandex, which makes it perfect not only for projects such as my skirt but also blazers, dresses, and pants.

McCalls 7725
This is a semi-fitted skit pattern with a side invisible zipper and ruffles. My favorite thing about this skirt is the ruffles. They add a certain touch to garments that softens the look of any kind of outfit.

The process / My measurements
Once I pre-washed my fabric, I was ready to go! It took about three hours to sew this project. It is a very easy make, perfect for beginner and advanced sewers. There are only 5 pieces to this pattern so if you can sew darts, gather fabric, insert a zipper and a waistband, then you are ready to make this.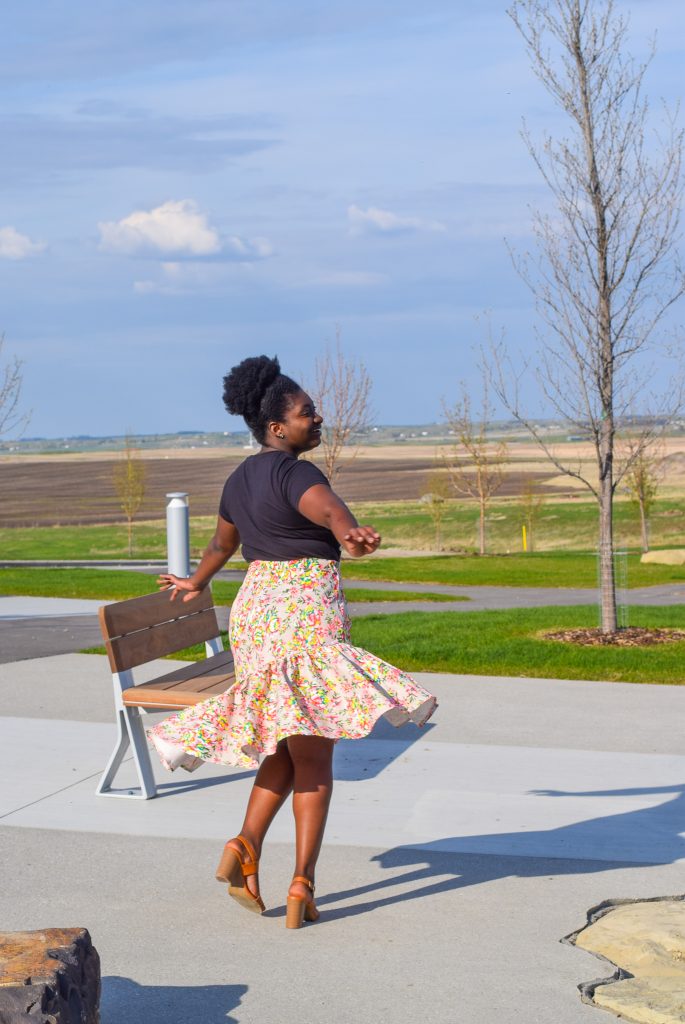 My waist measurements – 34"
My hips measurements – 44"
Pattern size made – Size 18
I made no adjustments to this pattern. However, I used a self-drafted waistband. It is quite obvious this stretch sateen fabric makes a great ruffle. I was very happy with how the skirt turned out.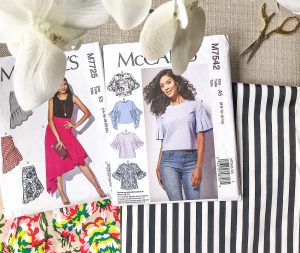 Styling
My initial plan was to make a top using the striped cotton sateen pictured above. However that did not work out so instead, I paired my new skirt with my "Pretty Girls Sew" T-shirt I have had since 2014 which is when I started learning how to sew.
I chose to go with a neutral pair of sandal heels to allow my floral skirt to steal the spotlight and I think that worked out great. I'll be trying different ways to style it as I wear it.
I do hope you love my new skirt as much as I do. I foresee myself making a couple more soon.
Happy sewing,
Sylvia (at The Ravel Out)